Experience Time Matters in the Cloud
With the help of the cloud, you can now enjoy remote-access and manage your law firm anytime, anywhere.
LEARN MORE
Practice Management Your Way
More than 15,000 firms nationwide rely on Time Matters as a custom solution for case & matter management, billing, and more.
SCHEDULE YOUR TIME MATTERS® 16 DEMO
Become a Time Matters Power User
Check out our range of training options for Time Matters. Plus take advantage of FREE ondemand training for Annual Maintenance plan members
Check out Time Matters Training
Time Matters case, client, and document management software is an adaptable solution that helps you increase operating efficiency and client service levels by improving information-sharing, collaboration, and process workflows.
As unique as your firm
Design your own workflows, forms and documentation according to your firm's needs.
See your firm's data the way that works best for your firm with custom data views.
Control who sees and accesses information within your firm with custom roles and permissions.
Automate your practice
Solve information overload from unmanaged emails, documents, research notes and calendars.
Automate common tasks and processes with chains and triggers.
Document templates and automated workflows reduce errors, and improve consistency.
Capture more time
Gain up to 180 lost billable hours a year with automated Time Entry.
Track time your way with over 6 different ways to track and manage billable hours.
Enter your time in court or in the office with Time Matters mobility.
Reduce Malpractice Risk
Automatically maintain a complete record of the activities, and history related to a case.
Preserve data integrity by tracking data and document changes by user.
Automatic alerts, triggered events, and follow up actions based on area of practice.
Join the more than 15,000 firms nationwide who're earning more of what they should and
taking better care of clients.

Get more with a Time Matters Annual Maintenance Plan
A Time Matters Maintenance Plan offers a full range of benefits, helping you to get the most from your software. Check out the customer support tab for more information about your full range of resources.
Jumpstart Onboarding – Custom onboarding tailored to your firm from our expert support staff
Support - Get support for your Time Matters software the way you want it with a variety of support tools inside and outside of your product
Upgrades – New Quarterly releases help you stay ahead of the curve, making sure you are always operating at your most efficiently
Training – Access to FREE training with your annual maintenance plan, plus regular tips and tricks to help you quickly brush up on the features you use most
Already a customer? Click here to access your Annual Maintenance Plan benefits.
The clear consensus was that Time Matters is the gold standard, and that's proven to be true.
Become a Time Matters
Power User
Configure your system, improve your workflow, and train your team by becoming a Time Matters Power User with LexisNexis® University's Automating Time Matters virtual course. In one live, instructor led session, you will go beyond the basics and see the advanced functions of Time Matters like merge templates, setting up chains and triggers, integrating with Outlook, and creating custom reports.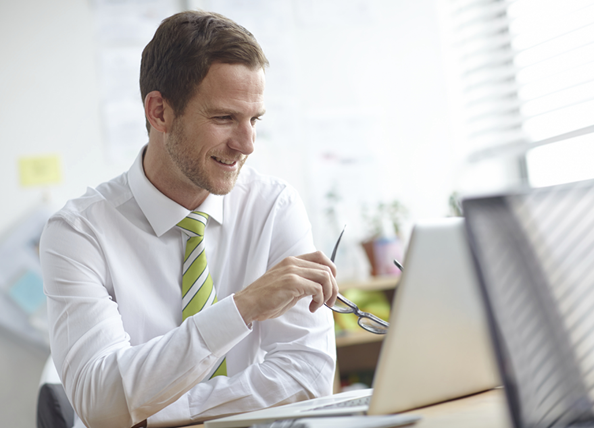 Time Matters 16.3 -
Upgrade to Time Matters 16.3 and enhance your experience
Time Matters 16.3 offers seamless integration with commonly-used software programs, more than 25 new high-impact features and a more flexible user experience. Current Annual Maintenance Plan customers can upgrade for free. Upgrading is easy and convenient. Save time with:
Full 7-Day Work Week Calendar with Option to Set as Default
Time-Saving Record Count feature on the Document Version tab
Paperless Bills
Master the business side of law and spend more time working with clients and developing your firm.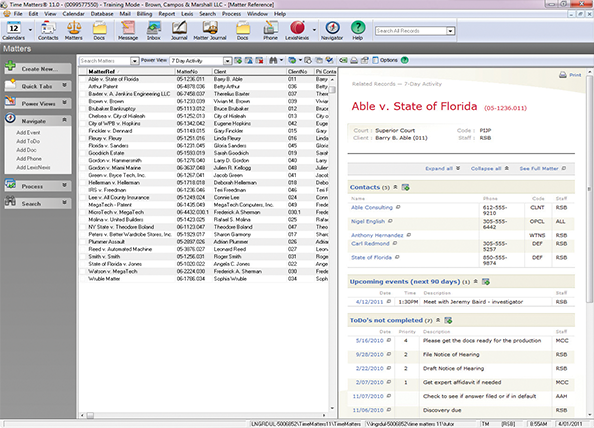 Time Matters
Training and Resources
Start your free trial
Schedule a demo
Get pricing
Sign up for a free consultation