Your Ohio practice made easier
The LexisNexis® services deliver the superior content, products and support Ohio attorneys like you rely upon daily.
Get must-have Ohio content
Be confident that our primary law materials, secondary sources, news and public records will help you work faster and better.
Get more Ohio exclusives
Exclusive Matthew Bender® treatises include sources specific to Ohio and the surrounding states.
Get there in just one click
The Ohio Practice Center page brings you all your go-to Ohio sources as soon as you sign in to the Lexis® service.
Analyze this—expert treatises and practice guides
Get straight to the point with expert insight and timesaving forms. Access proven practice guides—such as Anderson's Ohio treatises—written by Ohio practitioners. Explore legal issues and trends discussed in law reviews from across the state.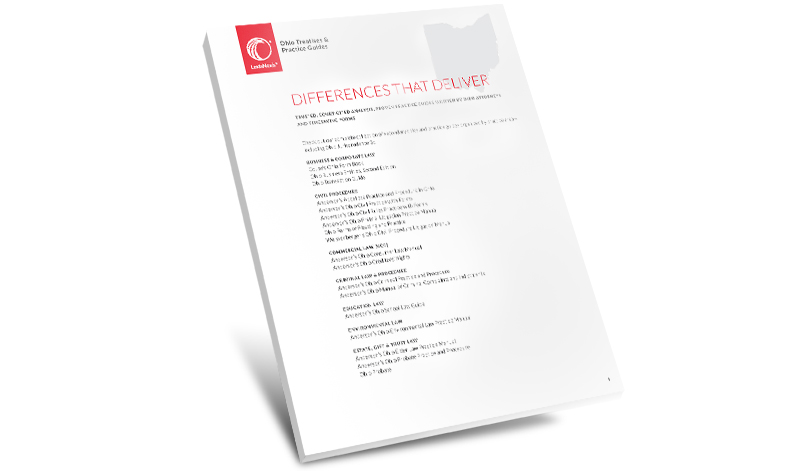 Find out if it's still good law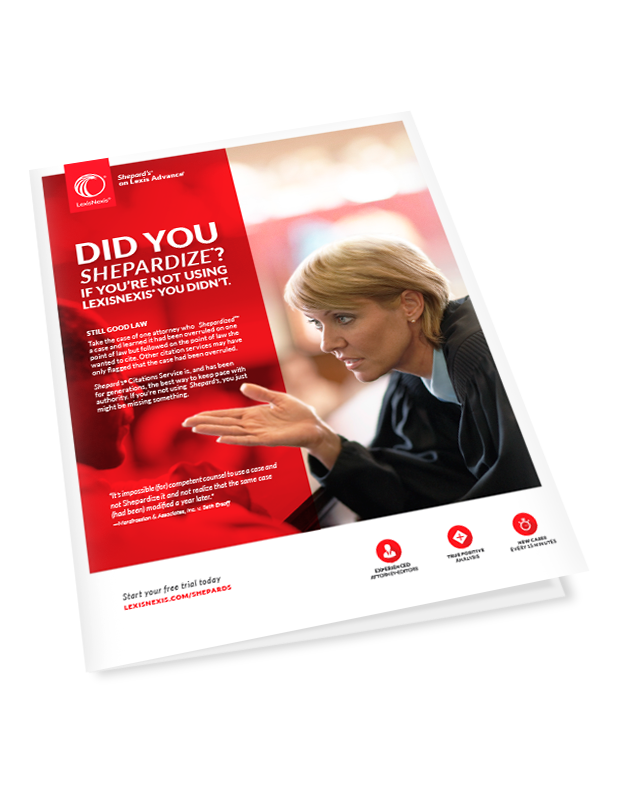 Get exclusive access to the leading citator. Shepard's® Citations Service is—and has been for generations—the best way to keep pace with authority. Only Shepard's shows you both negative and positive treatment of cases.
Let's get started
Contact us by completing the form below, or if you need immediate assistance, please call 888.AT.LEXIS
LexisNexis, a division of RELX Inc., may contact you in your professional capacity with information about our other products, services and events that we believe may be of interest. You can manage your communication preferences via our Preference Center. You can learn more about how we handle your personal data and your rights by reviewing our Privacy Policy.