Capture, organize and analyze case knowledge
It's time to take your case analysis further.
Manage and analyze your case data with ease using the CaseMap Suite.
SCHEDULE A DEMO
Put all your case facts in one place
Organize case documents in one centralized repository, so law firm staff can collaborate using the same data and notes.
Link all of your data together
CaseMap displays your case data visually, so attorneys can get case insight faster and find missed connections.
Made for teams to streamline workflow
CaseMap helps teams of all sizes gain collaboration and insight, thanks to its ability to host case data on a central server.
Lexis Advance integrates with CaseMap
With a right-click, your downloaded case research stays just as live, searchable and organized as how you found it.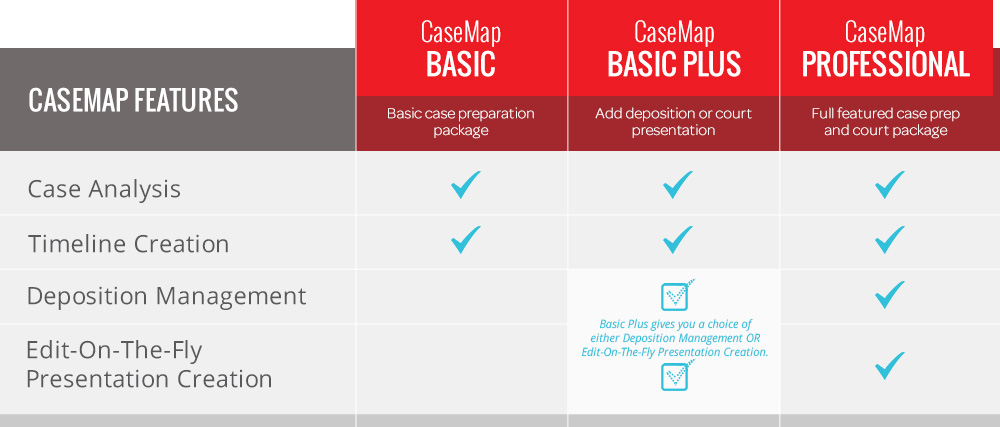 Any law firm, or really any industry, that needs to work as a team really needs to utilize this database. I wouldn't want to work up a case without CaseMap.
CaseMap easily cut my time by 50% in getting my arms wrapped around the case.
CaseMap

Simplifies Your Litigation Evidence

(and does more with what's left)

Simplify your litigation workflow - CaseMap takes a pile of unorganized case facts and helps you methodically transform them into a tidy matrix of relevant ones.

See the winning connections - CaseMap displays your case data visually and spatially, so evidence patterns and connections are easy to spot.

Perfect for teams of all sizes - Law firm staff can work on a case concurrently when the case data is hosted on a central server, which helps get case insight faster.
Capture, organize and share case knowledge with CaseMap 12.1
Comprehensive case-wide searching, which can encompass your entire CaseMap case and attached documents.
Bulk importing and optical character recognition (OCR)

Customized spreadsheets

Enhanced case reporting capabilities
Microsoft® integration

Tools for real-time collaboration

Accomplish tasks, search case data, and find help quickly with Smart Assist

New eDiscovery features let you redact, code documents, and produce all within a single solution

SQL capabilities* enabling litigation teams to work on CaseMap cases simultaneously and securely across your local area network
Plus, the CaseMap DocManager feature provides a single interface for attorneys and law firm staff to view, annotate, hit-highlight, Bates stamp, batch print, and batch convert files to PDF and TIFF.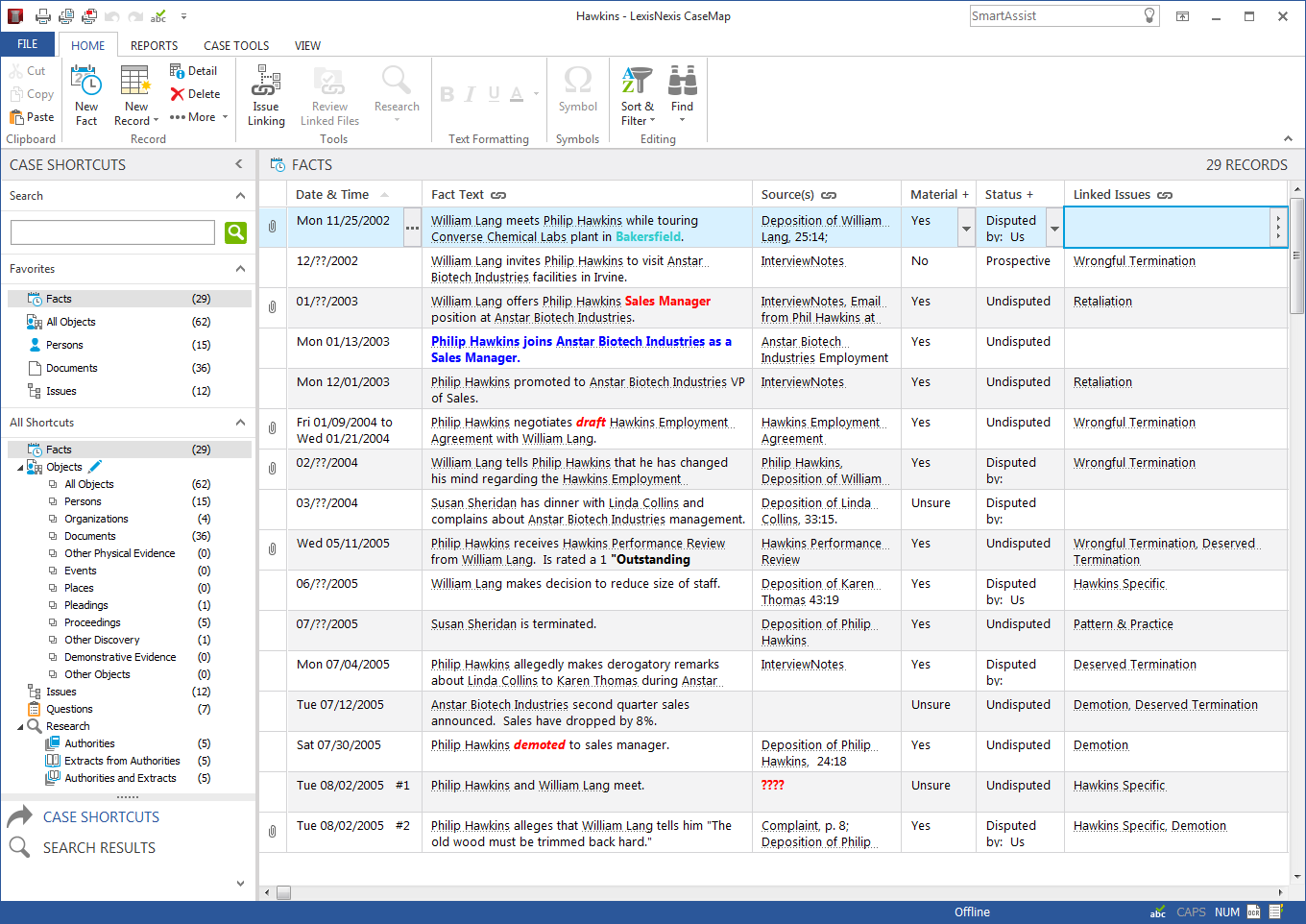 Experience CaseMap case analysis software for yourself. Our trial download is a fully functional version that works for 30 days following installation.
CaseMap
Training and Resources
Schedule a demo
Get pricing
Sign up for a free consultation