Managed Technology Services
LexisNexis, a division of RELX Group, and HBR Consulting LLC Announce Joint Venture—Managed Technology Services (MTS)
MTS will leverage leading technologies and best practices to provide clients hosting, infrastructure and advisory services.
Learn about HBR Consulting
Put your data in safe hands.
With 35 years of experience, LexisNexis is the one company you can trust to safeguard your organization's critical files.
Contact A Hosting Expert Today

Security is of paramount importance for most organizations these days. According to a Global Law Firm Cyber Survey by Marsh, the likelihood of a data breach has increased to 50% among companies with more than $4 billion in revenue (source).
LexisNexis is the one company you can trust to safeguard your organization's critical files. After all, we have 35 years of experience managing large amounts of legal industry data at our 9 global data centers.
There are many other reasons to feel secure using our services:
Trusted by 3 of the top 10 firms in THE AMLAW 100®
Trusted by over 25% of THE AMLAW 100*—and growing
ISO 27001:2013 certifications for our security
ISO 9001 certification for our processes
Rest assured knowing that your highly-critical data is managed by some of the most qualified, professional data experts in the legal industry.
Global Data Centers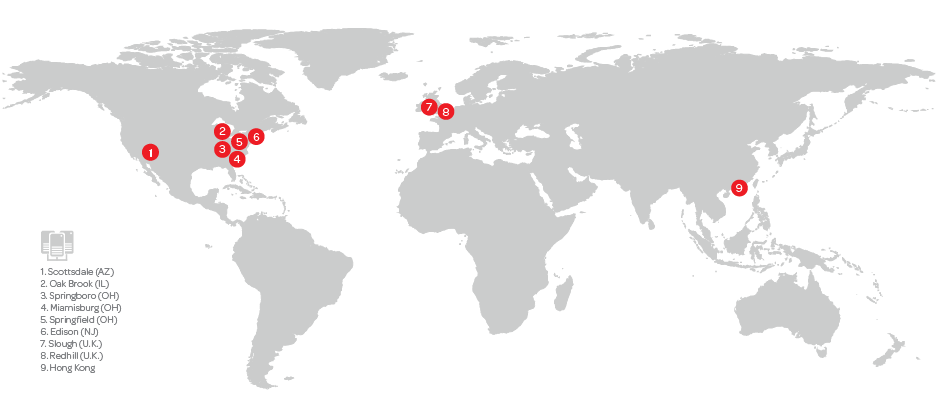 We have data centres spread across the globe in Scottsdale (AZ), Oak Brook (IL), Edison (NJ), Miamisburg (OH), Springboro (OH), Springfield (OH), Redhill (U.K), Slough (U.K) and Hong Kong.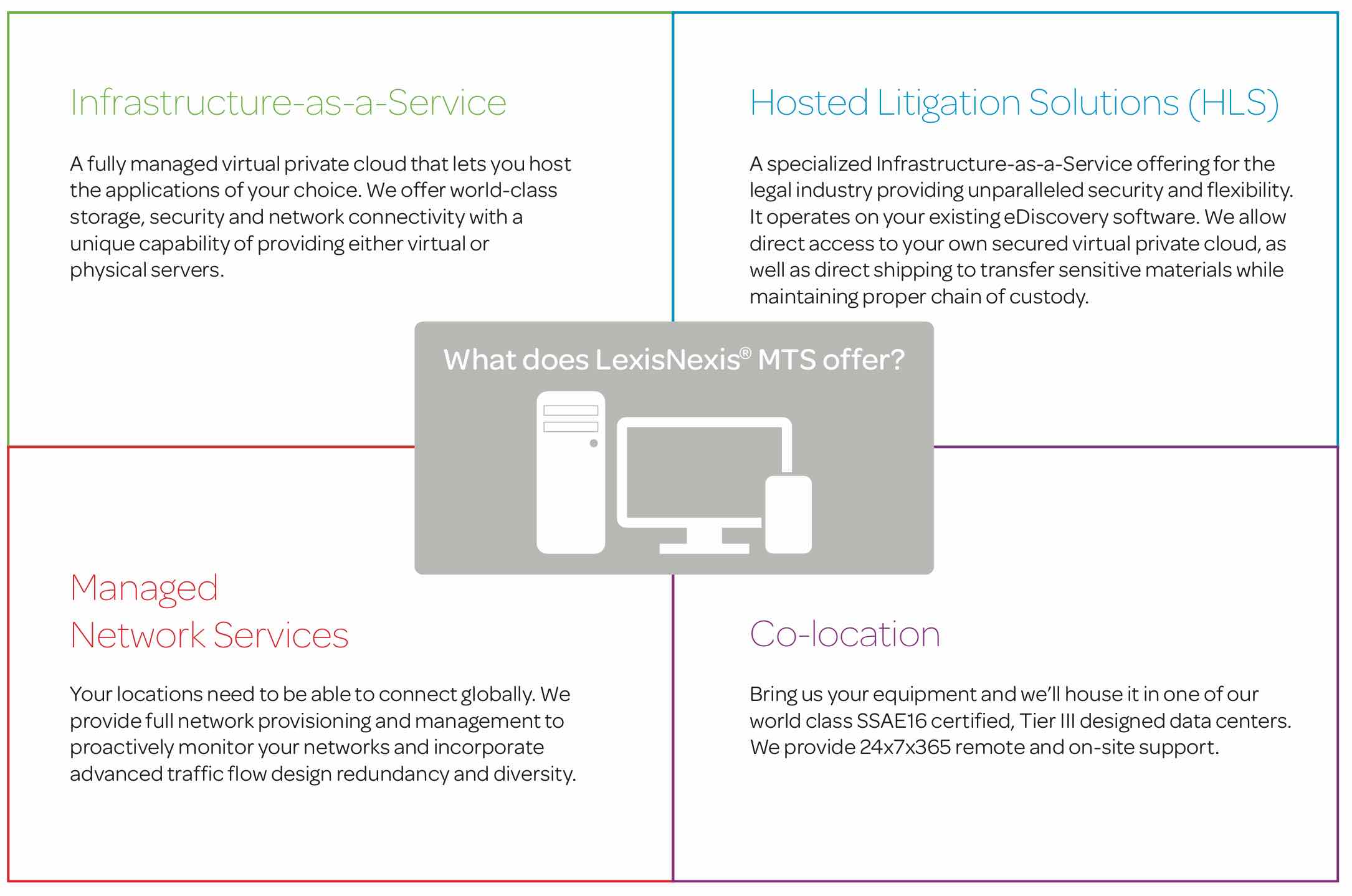 Vertically Focused
LexisNexis MTS is a global legal hosting provider tailored to secure law firms', corporate legal departments' and litigation service providers' data.
LexisNexis MTS provides proper chain-of-custody documentation for all physical media shipped to our global data centers to ensure integrity of the evidence. Our data centers include dedicated media handling rooms, workstations and evidence lockers. If your chain of custody is challenged, LexisNexis can confidently testify that all links of the chain are intact during our handling of the media.
Safeguarding your data is our top priority
LexisNexis is both business process certified as well as data center certified. LexisNexis certifications include: SSAE16 SOC 1, 2 & 3, ISO 9001:2008, ISO27001:2013, ISO 14001, Safe Harbor and ITAR Compliant. Our solutions protect your critical systems, data and data access by leveraging best practices and technology to give you peace of mind.
35 Years of Experience and Growing Strong
LexisNexis now has 6 locations in the US, 2 in Europe, and another in Hong Kong to meet your global needs.
LexisNexis Litigation Services
Legal Litigation Managed Technology Services