High impact litigation presentation software law firms can rely on
It's time to take your case analysis further.
Manage and analyze your case data with ease using the CaseMap Suite.
SCHEDULE A DEMO
Intuitive and easy to use from day one
LexisNexis® Sanction® has a simple user interface allowing you to focus on your presentation, rather than learning software.
Performance you can rely on
Call up exhibits, PDF documents, video and other media quickly during your presentation. Be confident that Sanction won't let you down.
Set the pace for your presentation
You shouldn't have to wait on your presentation software. Sanction keeps up with however fast you want to go without lags.
Present what you want when you want
Take control of your presentation with zooms, tear-outs, side-by-side comparisons, and display any evidence at any time.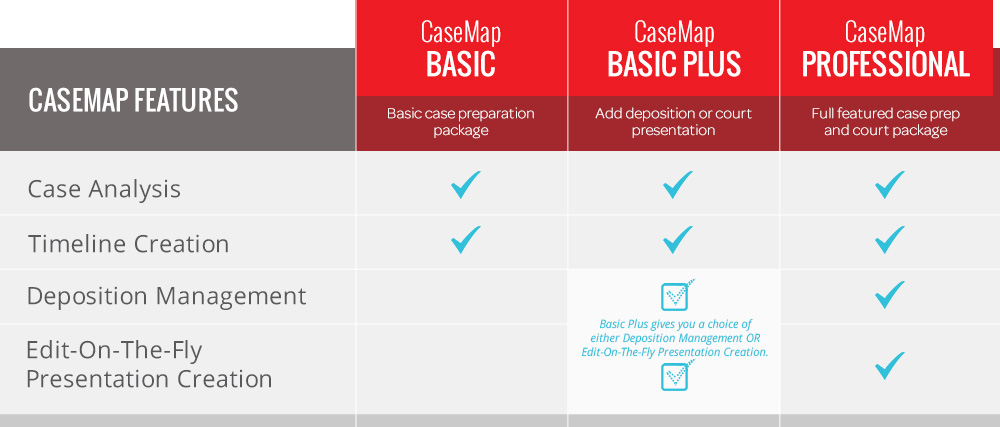 Sanction worked flawlessly at trial and allowed us to tell a story to the jurors that we felt was memorable, persuasive and most favorable for our client.
Sanction

gives you

power over the courtroom

Layer and peel away images such as medical illustrations and crime scene recreations
Load, organize and present all your case information with ease
Incorporate all your document evidence including PDF files
Easily create media clips and precise, focused video designations. You can also create and edit video clips on the fly in response to a judge's rulings during trial
Readily adjust and adapt displayed evidence, and use annotation tools to enhance evidence display
Bates number, exhibit stamp and manage evidence electronically
Load, organize and present your case
Drag and drop to import documents, images, media, and other items.
Copy video files to the case folder for reference.
Easily find source items for a presentation in your case folders.
Save time with new keyboard shortcuts (hotkeys).
Delete all annotations or exhibit stamps that were applied to an exhibit or to specific exhibit pages.
Create copies of exhibit pages, and save as many copies of an exhibit page as you want and apply a different set of annotations to each copy.
Set font options for transcripts, and configure a default font, font size and font color for the display of a transcript.
Easily rotate individual pages and entire documents.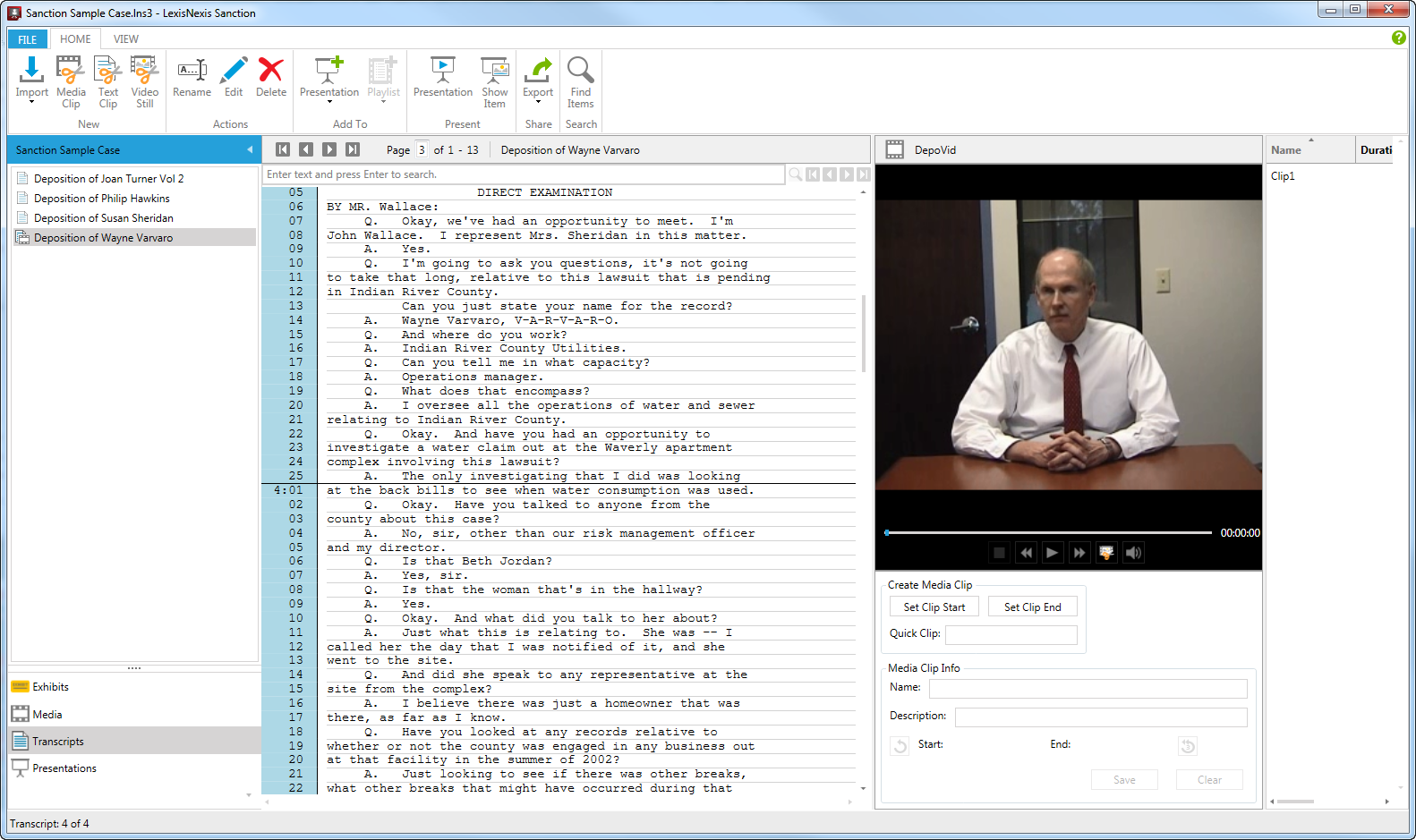 Try a 30-day full version trial of
Sanction today.
How can Sanction help you succeed? See for yourself. Our free downloads include fully-functional trial versions that works for 30 days following installation.
See how Sanction influenced the Oklahoma City bombing case
Sanction
Training and Resources
Schedule a demo
Get pricing
Sign up for a free consultation