Risk

>

Insurance Telematics

Insurance Telematics
Realize greater ROI, better insights and faster speed to market for your Usage-Based Insurance (UBI) products using telematics solutions from LexisNexis. Through our end-to-end solution, as well as Wunelli, a LexisNexis company, LexisNexis empowers insurers to:
Harness the power of one of the largest provider-held insurance telematics databases in the world.
Gain competitive advantage by using technology that provides both vehicle and driver level insight.
Leverage extensive expertise, enabling you to gain internal organizational buy-in and ensure external go-to-market success.
Overcome the challenges typically associated with UBI by using the end-to-end telematics solution from LexisNexis.
Our 2016 Telematics Study uncovers strong opportunities for market expansion. Click to view the full infographic.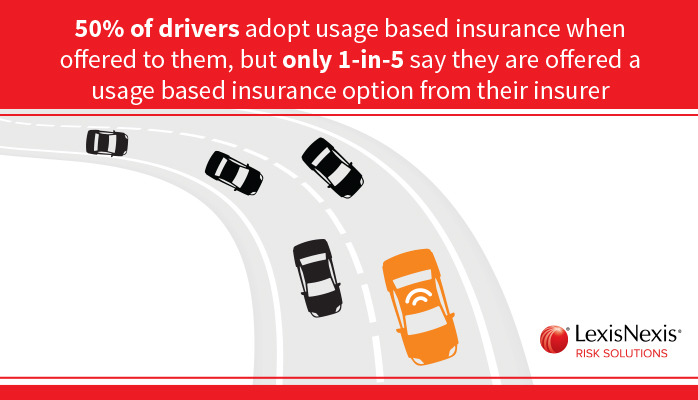 Insurance Telematics: Thinking Outside the Box
Shift to a sample of one.
Telematics data enables carriers to accurately determine an individual driver's level of risk—within weeks of program inception.
Data Management: The Key to Unlocking the Potential of Usage-Based Insurance
The U.S. usage-based insurance (UBI) market is poised to take off in the coming years as insurers aggressively deploy UBI in order to improve risk evaluation. However, bringing a UBI product to market can be a difficult process, requiring insurers to navigate a number of strategic and operational challenges. The most pressing issue to address is how to harness the value of driver behavior data—how to gather, process, integrate, and analyze data to derive meaningful insights over the long term. With strong data management capabilities, as well as a well-defined strategic vision, insurers can ensure success in this rapidly growing market.
Get your telematics program running for up to 70% less cost than traditional solutions