The all-in-one powerful media monitoring and analytics tool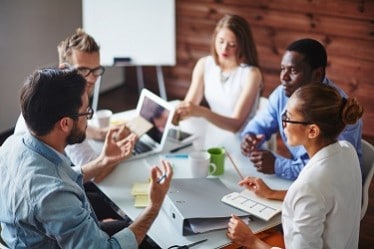 When considering business intelligence (BI) tools, you need a media monitoring and analytics solution to help you search, analyse and share competitive intelligence.
In order to find meaning in the mass of business intelligence data, you need to uncover relevant, reliable information with the most wide-ranging, global collection of web and print content in the industry.
The solution is Nexis Newsdesk™ – An award winning media monitoring and business analytics solution that allows you to search, analyse and share critical information necessary for analysing competitors and making data-driven decisions.

Nexis Newsdesk™ won the CODiE award for Best Content Search & Discovery Solution 2020, acknowledging LexisNexis solutions for "An excellent resource for keeping us up-to-date with our clients, competitors, projects and opportunities.
LexisNexis® media monitoring tools allow you to stay on top of industry trends, maximize your awareness of brand conversations, and monitor your online reputation. Our media intelligence solutions are powered by over 40,000 data sources aggregating and filtering global news, company information, risk reports, social media data and more.
Make More Data-driven Decisions
Monitor what is being said about your company, brand and competitors for a comprehensive analysis of media sentiment. Leading companies use Nexis Newsdesk™ for media monitoring, competitive intelligence, market research and enterprise-wide news sharing.
With the proper business intelligence solutions on hand, you can use business analytics tools to uncover insights and make data-driven decisions.
Cut through the clutter with a media monitoring service that provides key news and events impacting your organisation, so you can make data-driven decisions with confidence.

Stay in the Know
Cut through the clutter with a media monitoring service that provides key news and events impacting your organisation, so you can make data-driven decisions with confidence.

Analyse the Buzz
See the big picture with business analytics toolset and visualisation tools that turn data into easy-to-digest charts that can be embedded on your sites or reports.
Reliable content from worldwide sources, available in one place.
Spend less time searching for important information and more time on compiling relevant insights based on accurate and timely data.
We can supply you with reputable, licensed content aggregated from 40,000 data sources, including web articles and social media to keep you up to date and in the know.

Search Multiple Data Sources
Gain insight from global news, biographies, market, company or country reports.
Protect your Reputation
Thanks to round-the-clock news cycles and always-on social media, one tweet can turn into a worldwide sensation in the blink of an eye. With strong reputations taking years to build and seconds to destroy, it's crucial producers do their research before programmes air, facts are stated and contestants are live.
LexisNexis solutions empower thorough research and analysis, on a cost-effective basis so you can check your facts fast, and keep the trust of your audiences.
Take charge of your brand perception
Regardless of whether your PR and brand management efforts are on behalf of your own organisation or your clients', your mandate is clear: You need to capture real-time insights so you can respond proactively in a crisis and deliver amazing PR and marketing campaigns.
Plus, in a prove it or lose it world, you must show ROI on your efforts to keep your budget and your client list intact.
Discover how LexisNexis' PR and brand management solutions can help you optimise your campaigns for better results. Arrange your free trial today with the form below.

Heighten brand awareness
Tracking column inches of coverage or Facebook 'likes' doesn't show you the big picture. With LexisNexis PR and brand management solutions, you can analyse brand mentions of your organisation, clients or competitors across the media landscape to understand how your brand is perceived.

Keep your eyes on the prize
Understand your audience using news and social media analytics, such as sentiment analysis, so that you can tell relevant, compelling stories that keep people engaged and inspire brand champions to advocate your behalf.
What your peers are saying about Nexis Newsdesk™
We continue to be amazed at what information we find. LexisNexis Newsdesk™ is a bedrock service for our market research.
LexisNexis has been extremely helpful when we've needed to set up more complex searches. The assistance we get is excellent!
Working with LexisNexis to integrate Search Engine Toolkit and Newsdesk has been the 'Holy Grail' for our platform.
Because time is crucial for our business, we need a tool that is easy to manage and that quickly compiles our recurring research and monitoring tasks.