Student Research
Most students today have never known a world without the internet. It's often their go-to source for answers, but the internet falls short as an authoritative research database. LexisNexis offers a powerful, web-based platform for university students that is ideal for helping faculty and librarians teach information literacy, research, writing and debating skills.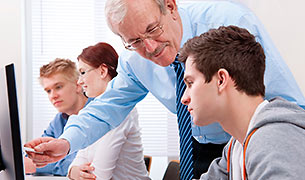 Designed with input from university students, Nexis Uni® is not just another database; it is academic research evolved. Offering the simple, intuitive research experience today's students want
Faculty Research
The scholarly research your faculty conducts aids in securing research grants and building your academic reputation. LexisNexis offers access to premium licensed and open-web news, company, legal, regulatory and industry information—supported by the advanced search, indexing and filtering capabilities needed to ensure your faculty can efficiently conduct in-depth, targeted research.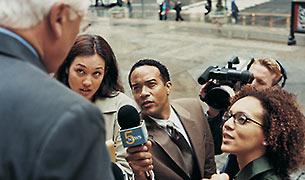 Keep track of topics of interest and perform extensive research across more than 26,000 premium sources, including trusted current and archived news going back 30 years, plus company profiles, public records, industry information and social media content—all in one place.
Media Monitoring & Analysis
Staying on top of the latest buzz represents a growing challenge for PR and marketing staff inundated by 24/7/365 news cycles and hampered by limited resources. LexisNexis offers a media monitoring and analytics solution that helps you efficiently capture media insights for effective brand monitoring and reputation management.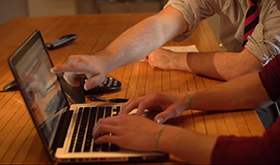 Conduct media monitoring and analytics across the most extensive news, broadcast and social media sources in the industry to find, analyze and share critical insights with university stakeholders.
Due Diligence & Third-Party Risk Management
History has proven it again and again. A break in your supply chain or missteps by third parties on whom you rely can wreak financial and reputational havoc. LexisNexis offers robust due diligence and monitoring solutions so you can confidently vet third parties and spot potential risks on the horizon.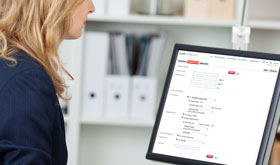 Mitigate risk from third-party relationships with individuals, partner organizations, vendors and others with thorough due diligence and monitoring. LexisNexis offers solutions that can help you stay alert to potential strategic, financial, regulatory or reputational risks.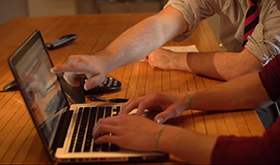 Conduct media monitoring and analytics across the most extensive news, broadcast and social media sources in the industry to find, analyze and share critical insights with university stakeholders.
Fundraising and Alumni & Prospect Research
As a development professional, you're tasked with attracting the funds needed to support your institution's growth and further its academic research. Without adequate financial resources, educators can struggle to prepare young adults for their careers, and important faculty research can fall by the wayside. LexisNexis® solutions help you stay connected with alumni and other donor prospects and clinch the contributions needed to ensure fundraising success.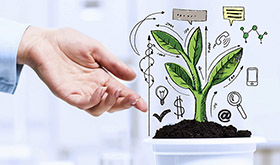 Strengthen fundraising programs by identifying the alumni, individuals and organizations most likely to get behind you—and with the means to make a difference. Access extensive public records, news, company information and wealth indicators to improve your ability to find and make the right connections.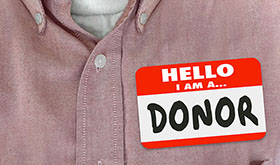 Data enrichment helps you make better use of student, alumni and donor databases. LexisNexis supports secure, batch processing of your high-volume data against 45+ billion public records, improving your ability to connect with the right people, reduce undeliverable mailings and conduct effective fundraising campaigns.
Data Integration Solutions
University professors, librarians and advisors—from the business school to the engineering department—are often hired by corporate industries to conduct complex research and analysis. LexisNexis offers flexible options for integrating our trusted news, company and legal content with your existing sources to allow for deeper trend and risk analysis, algorithm testing and media coverage comparison.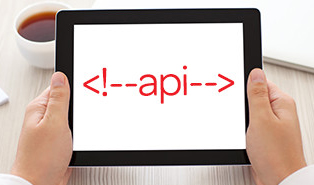 Tap into an unmatched, global collection of news and social media content by incorporating a single XML feed into your existing solutions, allowing you to capture a comprehensive view of the media landscape, monitor multiple topics, and identify emerging trends.
Let's get started
Contact us by completing the form below to speak to a LexisNexis representative. If you need immediate assistance, please call 1.888.AT.LEXIS.
LexisNexis, a division of RELX Inc., may contact you in your professional capacity with information about our other products, services and events that we believe may be of interest. You can manage your communication preferences via our Preference Center. You can learn more about how we handle your personal data and your rights by reviewing our Privacy Policy.