Find trustworthy, fully vetted news and information that leads to intelligent, informed decisions about people, companies and organizations. LexisNexis® tools and resources combine the power of indexing developed by professionals with the control produced by state-of-the-art algorithms.
Bring order, reliability and credibility to the process of keeping your teams up to date on relevant developments with these LexisNexis solutions. Choose the kind of intelligence you're looking for as well as the distribution method that best meets your needs.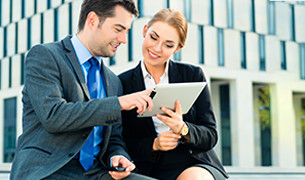 Carry out media monitoring and analysis from one platform so you can quickly search, analyze and share critical market intelligence with colleagues or clients.

A social data intelligence platform empowering brands and agencies to make business decisions based on social insights.

Explore our full portfolio of media monitoring, social analytics and news curation tools for fueling insight-driven performance in your communication and business strategies.