New Jersey Case Law Search
Strengthen your position in court with the best New Jersey case search solution for data-driven attorneys
New Jersey Case Law Library and Database
Over the years, New Jersey court cases have created important precedents that still stand today and are cited nationwide. The breadth of New Jersey case law results in an extensive pool of cases to cite when conducting legal research. But if you're not using LexisNexis®, you could be missing critical New Jersey primary and secondary law content only we have.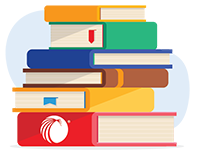 LexisNexis is the official publisher of the New Jersey Administrative Code and Register
New Jersey Court Rules are annotated and consistently updated ahead of Westlaw. Ultimately, New Jersey legal research starts and ends with LexisNexis.
Solo & Duo firms: Get access to exclusive New Jersey content for as little as $85/month.
Buy Online Now
Unlock New Insights During Your New Jersey Case Search
Whether you're looking for New Jersey court cases, treatises, regulations, administrative materials, briefs, pleadings, motions, statutes, legislation, state court trial orders or guidance from leading practitioners, prepare to accomplish more with Lexis+. LexisNexis has a vast collection of legal content, including more than 90,000 trial court documents.
Increase the Precision of Your New Jersey Case Search Results
Don't get stuck pouring over thousands of cases to identify the most relevant to your matter at hand. Use powerful machine learning and data visualization tools for expedited research and more impactful insights. Lexis Answers™ uses revolutionary AI to anticipate your research path, answer your question and curate the most relevant New Jersey case law results to save you valuable time. Once you conduct your query, use Search Term Maps to quickly review your New Jersey case search results screens, speed up data comprehension and accurately gauge whether reading the case is relevant to your search intent. Discover how top cases in your results cite each other—and how they can work together to bolster your position with the Ravel™ View feature.

Digest how changes in New Jersey state laws and U.S. law affect your case strategy with secondary resources from leading practitioners and renowned publishers like Matthew Bender. Get straight to the point with expert insights and timesaving forms including practice guides written by New Jersey practitioners, such as Encyclopedia of New Jersey Causes of Action. As new insights are revealed and you work to create high-impact deliverables, expedite legal drafting according to New Jersey state laws and style requirements with templated forms also available in your subscription through the New Jersey Practice Center.

To expedite your research of New Jersey court cases, choose Lexis—the ultimate case law research solution.