Track insurance regulations and legislation
Track the countless regulations that govern coverage and compliance with solutions designed to help you analyze fluctuating insurance industry guidelines, new enforcement actions, major business transactions and pertinent court decisions.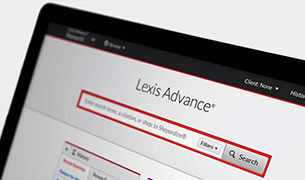 Lexis®
Coverage. Litigation. Compliance. Lexis is the single stop for insurance law research and competitive intelligence to help you stay ahead of it all. Rely on broad, authoritative legal content, from case law to statutes and regulations with convenient filtering to target your area of focus—home, auto, life, health, professional liability or reinsurance.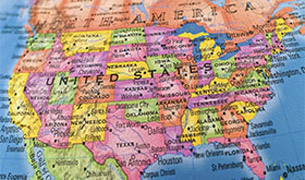 LexisNexis® State Net®
Monitor legislative changes in your state house and on Capitol Hill. Stay on top of regulations to make compliance easier.
Essential insurance industry resources
Lexis® Insurance Law
Practical Guidance®
Law360® Insurance section
Appleman insurance practice titles
Business Insurance Law and Practice Guide
The Law of Life and Health Insurance
LexisNexis® State Net® legislative and regulatory tracking
Mealey's® insurance reports
Numerous state-specific practice guides
LexisNexis® 50-State Surveys
LexisNexis® Verdict & Settlement Analyzer
LexisNexis® CourtLink®
Practical guidance for assessment, compliance and risk management
Due diligence? Done. Protect your clients and your organization with a compliance and litigation solution that can help you reduce the risk of costly penalties. Get authoritative advice, on-point analysis and hard data for the deep understanding you need to help you maintain a culture and reputation of governance, ethics and compliance.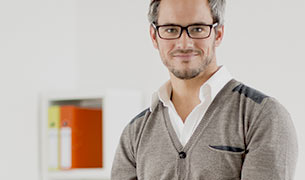 Practical Guidance®Tackle transactional insurance matters with ease. Practical Guidance® connects you to practicing insurance attorneys who provide authoritative guidance, forms, checklists and analysis specific to your practice.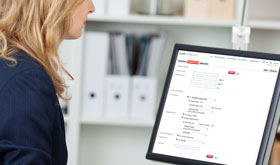 Lexis Diligence®
Gain in-depth understanding of companies and individuals who interact with your organization, mitigating the risk of legal penalties from doing business with unethical, sanctioned or politically exposed entities. Demonstrate to regulators that your organization conducts appropriate due diligence and compliance audits.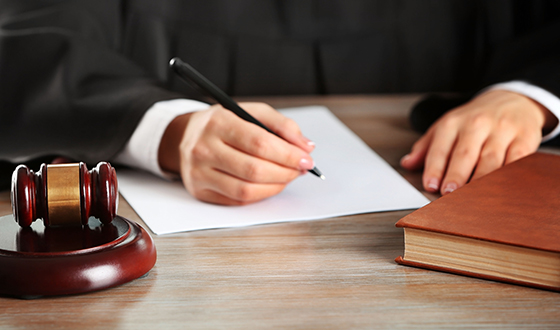 LexisNexis® Verdict & Settlement AnalyzerPair your hard-won experience with hard data for decisive case assessment. LexisNexis® Verdict & Settlement Analyzer gives you access to a large and vast collection of verdicts research and litigation settlements to help time-tested attorneys make data-driven assessments.
Keep informed of the latest news and trends
Stay current on breaking legal news with authoritative analysis of emerging issues in the insurance industry.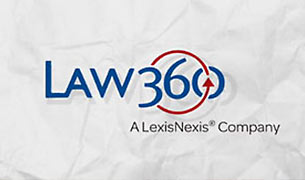 Law360®
Track virtually every shift in insurance-related law with the Law360 Insurance section on Lexis. This highly focused breaking news service delivers top coverage of insurance cases, legislation and competitors, from class action approvals and coverage disputes to defense costs, bad faith allegations and changes that impact insurance industry compliance.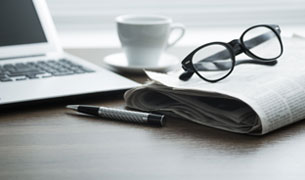 LexisNexis Newsdesk®
Make data-driven decisions by quickly spotting trends and sharing insights with your organization. Search an unmatched global content collection—from a single dashboard—to monitor the buzz on companies, brands and competitors.
Shine a spotlight on disruption
The complimentary white paper The Insurance Sector: Navigating Risk in an Era of Disruption takes a deep look at some of the risks insurers are watching, both to avert calamity for themselves and their policyholders. This paper examines disruptive technologies, cyber risk and crytopcurrencies, among other current challenges that cause uncertainty.
DOWNLOAD WHITE PAPER NOW
Find your solution
Consult with a LexisNexis® representative to find the right mix of solutions for your organization.
LexisNexis, a division of RELX Inc., may contact you in your professional capacity with information about our other products, services and events that we believe may be of interest. You can manage your communication preferences via our Preference Center. You can learn more about how we handle your personal data and your rights by reviewing our Privacy Policy.