Extract big data for AI applications
With an unmatched global content collection enhanced through normalization and metadata enrichments, Nexis® Data as a Service (DaaS) delivers the highly-relevant, archival and current data organizations require for a broad range of big data research initiatives and specialized artificial intelligence applications. Explore Nexis® Data as a Service

Enhance predictive analytics by integrating valuable third-party data with your existing data sets.
Provide company & business research for your teams
You are the go-to professional when your company or team needs business intelligence to make strategic decisions. Our trusted solutions give you the power to generate a 360-view of an individual company or a panoramic view of an entire industry; analyze decades of publisher-produced news; and share presentation-ready, company-branded reports with your department, the C-suite or your entire enterprise.
Research current awareness & companies
How can you find trustworthy and fully vetted news and information that leads to intelligent, informed decisions about people, companies and organizations? LexisNexis® tools and resources combine the power of indexing developed by professionals with state-of-the-art algorithms. They sift through truly credible sources of U.S. and global information going back decades—including newspaper archives and more. When it really matters, this is where you want to be for depth, breadth and the kind of intelligent searching that is the hallmark of LexisNexis.
Conduct third-party due diligence
Your organization can't afford costly disruptions or damage to its good standing with regulatory authorities. Use LexisNexis® tools to monitor domestic and global third-party activity that is vital to your operation. Fully examine a potential vendor, customer, supplier or business partner in a way that leaves little to the imagination, and share actionable updates efficiently across your organization.
Examine & share vital market trends
Conduct market research and gather actionable competitive intelligence to get real answers. These LexisNexis® solutions can strengthen your corporate communications and market positioning strategy with tools that empower you to examine companies, industry moves and market trends. Use an unparalleled, decades-deep news archive,global corporate informatio n databases, court docket alerts and much more. Customize your reports and distribute them to a specific team or across you organization.
Find deep background, reliable sources & financials
Trust LexisNexis® to give you an unmatched collection of credible, publisher-provided news, commentary, analysis and financial information. We provide not millions of sources, but tens of thousands of trusted ones. Access an unparalleled collection of newspaper archives, company information, financial histories and much more with speed, ease and confidence.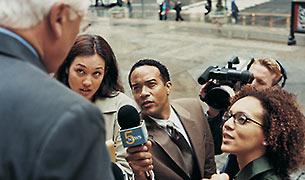 Collect important background with comprehensive news resources, rich analytical tools and customized alerts. Harness 40,000 current and archived sources from local and global publishers—and social media too—reaching back 30 years, plus financial reports and executive profiles from 600 sources. Follow the money and find connections.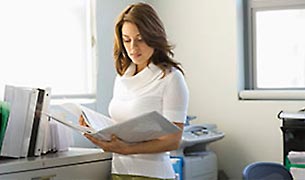 Get a 360-degree view of a company―and fast. Efficiently pull from credible sources of financial, corporate, news and legal information. Tie it all together in a custom profile. Expand your search parameters for a complete industry view. Searching so many credible resources on millions of companies worldwide has never been so efficient.

Collect intelligence on a company or industry based on courthouse and state house activity. Know who is litigating and why. Know when they are going to trial or settling. Efficiently gain actionable insights with access to billions of docket entries. Use filters to narrow your results. On the road? Get updates with the CourtLink® mobile app.
Conduct academic research
Meet academic research needs on a broad array of subjects, educate the next generation of researchers on what is meant by "authoritative resources" and do it all in the face of tight budgets. LexisNexis® Academic solutions give you the tools you need to fulfill your mission, stay sharp with state-of-the-art, integrated research technology, and find deep, rich, credible information for any research project.
Current awareness. It's something we all strive for, especially when it comes to developments that impact our individual and organizational objectives. But there is so much out there and so many ways to get it. Bring order, reliability and credibility to the process of keeping your teams up to date on relevant developments with these LexisNexis® solutions.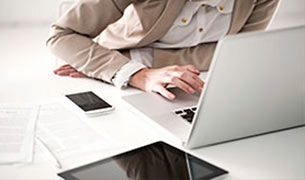 Conduct media monitoring and analytics across the most extensive news, broadcast and social media sources in the industry to find, analyze and share market intelligence with colleagues and clients.

A social data intelligence platform empowering brands and agencies to make business decisions based on social insights.

Explore our full portfolio of media monitoring, social analytics and news curation tools for fueling insight-driven performance in your communication and business strategies.