Research New York Laws & Perform Case Searches with the Lexis® Service
Stay current on New York state laws and case law decisions with Lexis®—a comprehensive New York case search solution for attorneys determined to maximize time and increase efficiency.
From the Empire State Building to Niagara Falls, the state of New York boasts natural beauty and architectural achievement. But more impressive than sold-out Broadway shows and famous pizza parlors is the vast amount of New York case law available. Joining the United States just days after the signing of the Declaration of Independence, New York offers over two centuries of New York court cases for attorneys to reference during litigation.
Legal practitioners choose Lexis when conducting a New York case search because of our superior, state-specific content. With a robust database of New York case law, including NY Supreme Court Cases from 1875, and legal research tools that help uncover critical facts to ensure you won't miss a development pertinent to your practice area, the Lexis service is the ultimate legal research solution for New York attorneys.
Zero In On Exactly What You Need For Your New York Case Law Research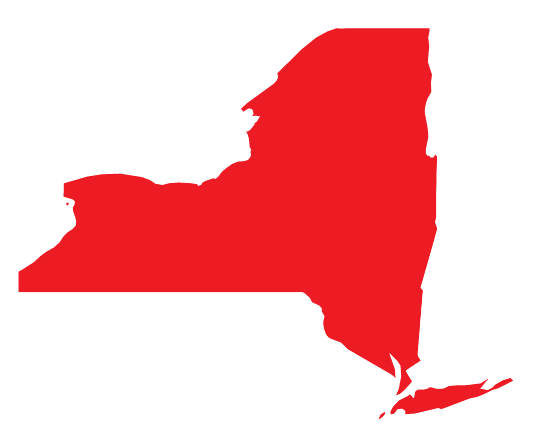 Whether you're looking for New York court cases, statutes, treatises, trial court orders, dockets, regulations or guidance from leading practitioners, it's important to only focus on the jurisdictions relevant to your work to expedite your search. Make the New York Practice Center from Lexis your homepage to quickly access your go-to sources as soon as you sign in.
Find the most pertinent facts more quickly with innovative—and intuitive—features that harness machine learning and data visualization that expedite the time spent conducting New York case searches. Explore New York state laws your way with search commands or natural language searches. Or alternatively, choose to ask a question using the Lexis Answers™ feature. This revolutionary AI anticipates your research path, answers your question and then curates and delivers the most pertinent New York case law results to save you valuable time.
Lexis, the ultimate New York case search solution, speeds up data comprehension by uncovering minute connections hidden in big data. Research with the largest universe of intelligent legal content—with over 60,000 sources from across New York, the U.S. and beyond—and pinpoint the most relevant New York case law. Exclusive features such as Ravel™ View and Search Term Maps help legal practitioners identify the most authoritative New York case law to strengthen case strategy formulation.
Take A Bite Of The Big Apple With Lexis
Beyond New York case law, Lexis offers local, state and federal court review, as well as annotated statutes and pending legislation that could affect your matters and your practice area. Search a collection of archived codes, including statutory codes, constitutions, administrative codes, municipal codes and court rules specific to the state of New York. Plus, a vast body of archived codes allows attorneys to understand what laws were in place in the past to provide more context as you construct your case strategy.
The Lexis service boasts a comprehensive collection of 1.2 million state and federal verdict and settlement documents and more than two million state court trial orders nationwide—that's more than Westlaw®.* In addition to unlocking greater content, Lexis expedites legal drafting in accordance with New York state laws, so you can concentrate on creating better work product for clients.
Gain the confidence that you haven't missed critical facts and present higher-value deliverables with the Lexis New York Practice Center. To increase your knowledge of New York case law and improve your New York court case research dexterity, choose the Lexis service.
*Based on data available as of September 2019.
Start leveraging the ultimate New York case search service with a Lexis free trial.
Finished exploring? Start experiencing.
You've seen just a few of the real differences across our content, innovative tools and leading-edge legal technology.
Now let's talk about how we can best apply those differences to meet the distinct needs of your organization.
LexisNexis, a division of RELX Inc., may contact you in your professional capacity with information about our other products, services and events that we believe may be of interest. You can manage your communication preferences via our Preference Center. You can learn more about how we handle your personal data and your rights by reviewing our Privacy Policy.