Check Company Histories To See Trends
You can tell a lot about a company from its history. With information dating back to 1993, the Historical Database adds over 2.5 million historical records to LexisNexis® Corporate Affiliations™, enabling you to:
See changes to companies and personnel over time.
Compare company profiles from different points in time side by side.
Track corporate ownership changes over the last 10 years.
Review sales trends.
Compare all years—or select years only—from one, easy-to-view screen.
You can search by year, company name, location (city, state and country), SIC code, an executive or director's name and sales range.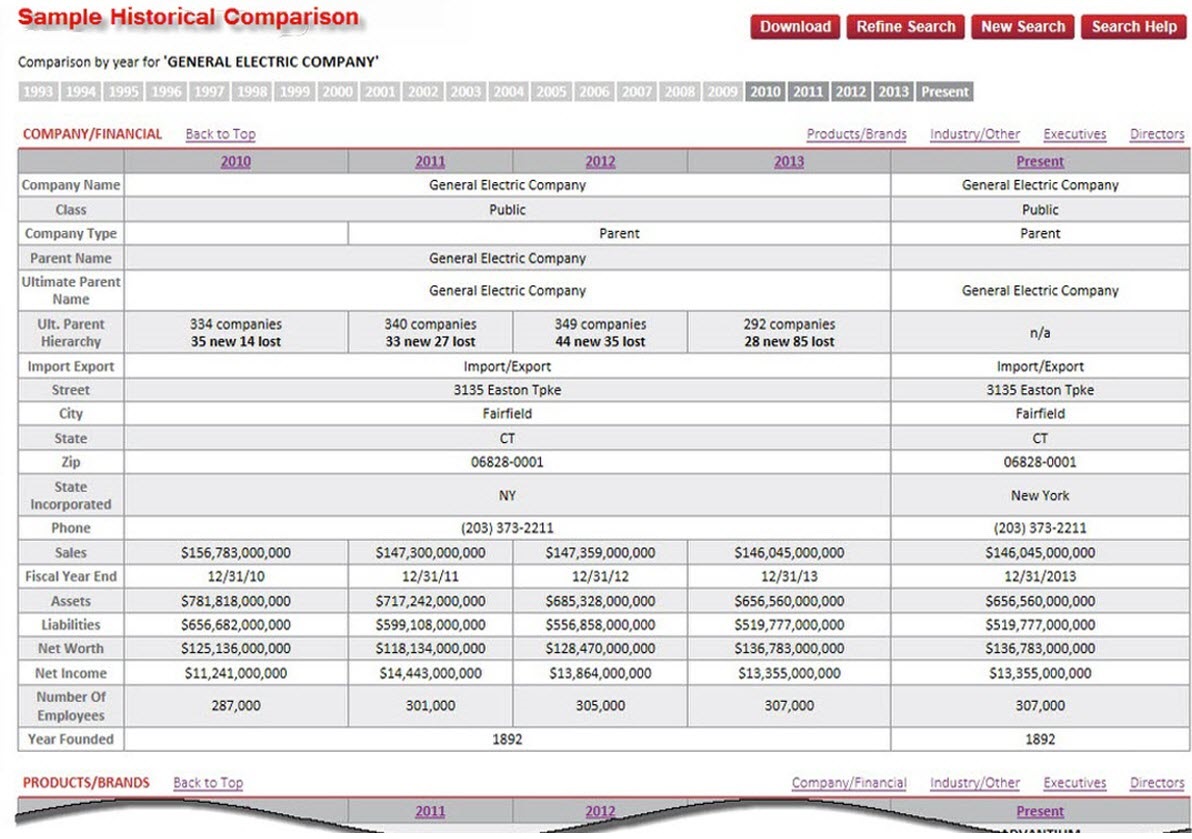 View Sample History
Verified & Reliable Company Information
Let's get started
Contact us by completing the form below or if you need immediate assistance, please call 1.888.AT.LEXIS
LexisNexis, a division of RELX Inc., may contact you in your professional capacity with information about our other products, services and events that we believe may be of interest. You can manage your communication preferences via our Preference Center. You can learn more about how we handle your personal data and your rights by reviewing our Privacy Policy.