How Nexis® Data as a Service (DaaS) Improves Your Data Analytics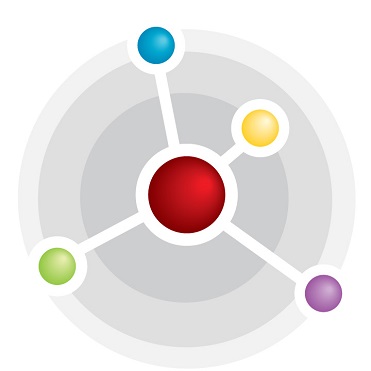 Comprehensive enterprise data
An unmatched collection of content is one of the CORE advantages of Nexis Data as a Service (DaaS).
Are you looking for XML-based, semi-structured data to power the data analysis your organization relies on for digital transformation? Our expanding source universe encompasses current and archival news data from print and web sources. Connect to one of our easy-to-integrate data API solutions so the right data flows into your data analysis tools—from machine learning algorithms and predictive analytics to historical trend analysis and financial modeling.
Outstanding source variety for data integrations
For more than 40 years, LexisNexis has built solid relationships with global news and data providers in support of relevant data aggregation that spans a multitude of sources and topics. Our enterprise data APIs empower organizations with a curated content collection of normalized big data. Unmatched for their variety and volume, the datasets link organizations to the information needed for qualitative and quantitative data analysis and, ultimately, success-fueling insights.
As your data services provider, LexisNexis offers:

News data
Nexis Data as a Service (DaaS) provides access to local and international transcripts of radio and television broadcast reporting on political, social, and economic events. It also provides access to global newspapers and online news sources across 75 languages and 100+ countries, with millions of articles and posts added per day.

Company & Industry Data
The scope of business data and available through Nexis Data as a Service (DaaS) spans company profiles, corporate hierarchies, company and financial reports, mergers and acquisitions, and more. By accessing this wealth of enterprise data through a data API, organizations can run financial trend analysis, brand portfolio tracking, and other big data applications.

Legal Data
Using Nexis Data as a Service (DaaS), organizations can find business and legal data that includes global treatises and U.S. court dockets, risk management and compliance data, politically exposed persons, sanctions and watchlists, and supply management information.

Magazines & trade journals
The content aggregation capabilities of Nexis Data as a Service (DaaS) capture pertinent magazines and trade journals, offering critical perspectives and intelligence on industry drivers and company events.

Intellectual Property & Patents Data
Aggregated content from more than 80 data sources and patent authorities can help organizations develop innovative technologies and new products.

Newswires & press releases
Nexis Data as a Service (DaaS) maintains and continuously updates data on the latest news stories and events, helping organizations uncovering valuable competitive intelligence.
Notable features of Nexis Data as a Service (DaaS) for data analytics
Access the
developer's portal
Complete the form below to speak with one of our data specialist to arrange access to our developer's portal, sample schema and sample files.
LexisNexis, a division of RELX Inc., may contact you in your professional capacity with information about our other products, services and events that we believe may be of interest. You can manage your communication preferences via our Preference Center. You can learn more about how we handle your personal data and your rights by reviewing our Privacy Policy.