How Nexis® Data as a Service (DaaS) Delivers Big Data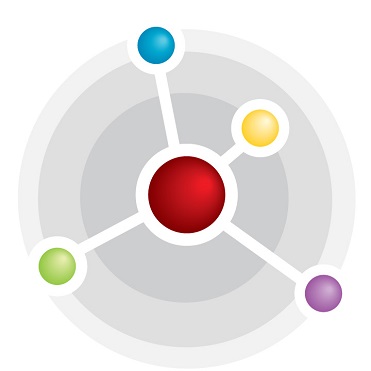 Easy-to-integrate data APIs
Digital transformation is more than a business buzzword; it's a necessity in the modern business landscape. But an estimated 60% to 85% of big data projects using data analysis and interpretation to help undergo digital transformation fail to hit the mark. Why are organizations struggling to achieve results?
Whether your company wants to undertake brand data research, conduct financial trend analysis or develop machine learning algorithms, you need relevant, high-quality, normalized big data, enriched with metadata, and delivered via an easy-to-integrate data API from an experienced content aggregator.
Outstanding source variety for data integrations via APIs
For more than 40 years, LexisNexis has built solid relationships with global news and data providers in support of relevant data aggregation that spans a multitude of sources and topics. Our enterprise data APIs empower organizations with a curated content collection of normalized big data. Unmatched for their variety and volume, the datasets link organizations to the information needed for qualitative and quantitative data analysis and, ultimately, success-fueling insights.
Our data infrastructure supports:

More than 125 million searches annually

Over 1 million documents downloaded daily

Redundant architecture, including a separate redundant system for disaster recovery that is tested multiple times a year

99.91% application reliability

99.97% application availability
Use our data APIs to access datasets—with flexibility over how those datasets are searched, delivered and hosted
Relying on internal data alone can keep even the best data projects on the ground. Nexis Data as a Service (DaaS) provides access to external and alternative data sources, allowing you to launch AI or machine learning applications that reveal actionable information.
The different data APIs available through Nexis Data as a Service (DaaS):
Bulk API allows you to subscribe to ATOM, XML-based semi-structured data feeds of news, legal, and regulatory content at the publication level—with a data archive reaching back more than 30 years—to deliver a large volume of content for historical analysis, predictive modeling, and more.
The RESTful API offers access to enhanced functions—search, retrieve, saved searches, and work folders—within your own user interface, so you can access every Nexis Data as a Service (DaaS) dataset available and retrieve data on demand.
Constant call API empowers ongoing monitoring of specific datasets, such as politically exposed persons lists and watchlists for proactive risk management.
Notable features of Nexis Data as a Service (DaaS) for data delivery
Access the
developer's portal
Complete the form below to speak with one of our data specialist to arrange access to our developer's portal, sample schema and sample files.
LexisNexis, a division of RELX Inc., may contact you in your professional capacity with information about our other products, services and events that we believe may be of interest. You can manage your communication preferences via our Preference Center. You can learn more about how we handle your personal data and your rights by reviewing our Privacy Policy.