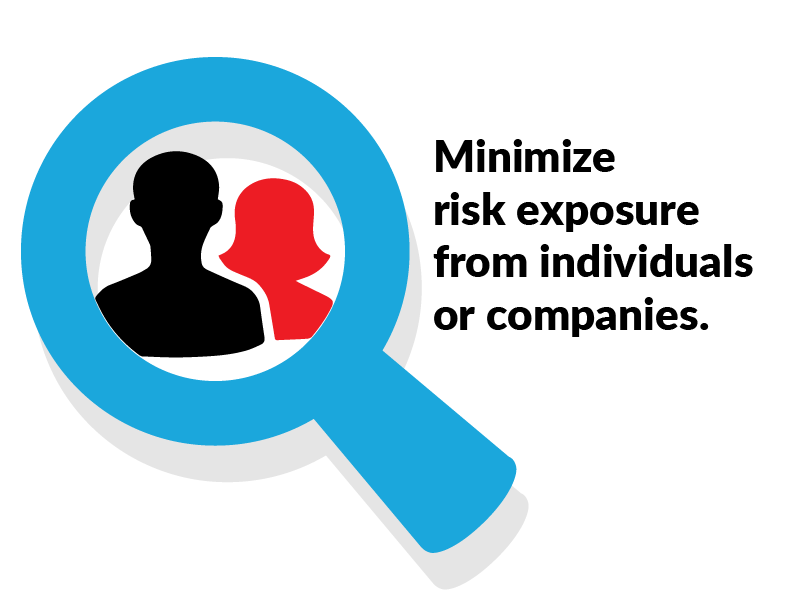 Accepting donations is not without risk.
As a non-profit or university that relies on its reputation to retain and grow donations, thoroughly qualifying and screening donors and partners protects your organization. Reputational, financial and legal risks jeopardize your fundraising success.. A donation from an individual or company that represents a conflict of interest or generates bad press coverage can be far more damaging than the value of the donation.
Vetting and screening prospects and donors doesn't have to be time or cost-prohibitive when you choose Nexis® for Development Professionals as your prospect research tool. With the largest range of sources and search functionality, you can identify, research and monitor donors with ease and confidence.
Help your university or non-profit minimize risk exposure from individuals or companies with:
Negative news (current or past)
Financial instability or indication of inability to fulfill the pledge
Criminal history or pending litigation
Data breaches, cyber crimes, labor shortages or supply chain disruptions
Sanctions or PEPS list affiliations
Good news travels fast, but bad news travels faster.
Before you finish your next capital campaign or announce a new major donor, quickly check Nexis for Development Professionals to identify any potential risk.
Request a demo of Nexis for Development Professionals—the donor research software tool designed to meet all of your needs.