Research California Laws & Perform Case Searches with the Lexis® Service
Keep a pulse on the constant changes to California state law and expedite your California case law research with Lexis®—the best California case search solution for data-driven attorneys.
As the birthplace of the internet and the world's fifth-largest economy, California offers a continuously shifting legal landscape with pioneering judiciaries. Citation analysis data has historically pointed to California as having the most influential state court in the nation—shaping decisions in other states across the country. This fact alone necessitates attorneys across the country to stay current on California court cases.
Attorneys choose Lexis when conducting a California case search because of superior, state-specific content and innovative research features that uncover even the most minute of details. What's more, Lexis is the official publisher of California cases, which means we work closely with the reporter of cases, when decisions are handed down from the California Supreme Court. Our publishing team collaborates with judicial officials to finalize content before publication. The vast California case law, exclusive content and cutting-edge search features make the Lexis service the ultimate solution for legal practitioners.
Lexis Streamlines California Case Law Research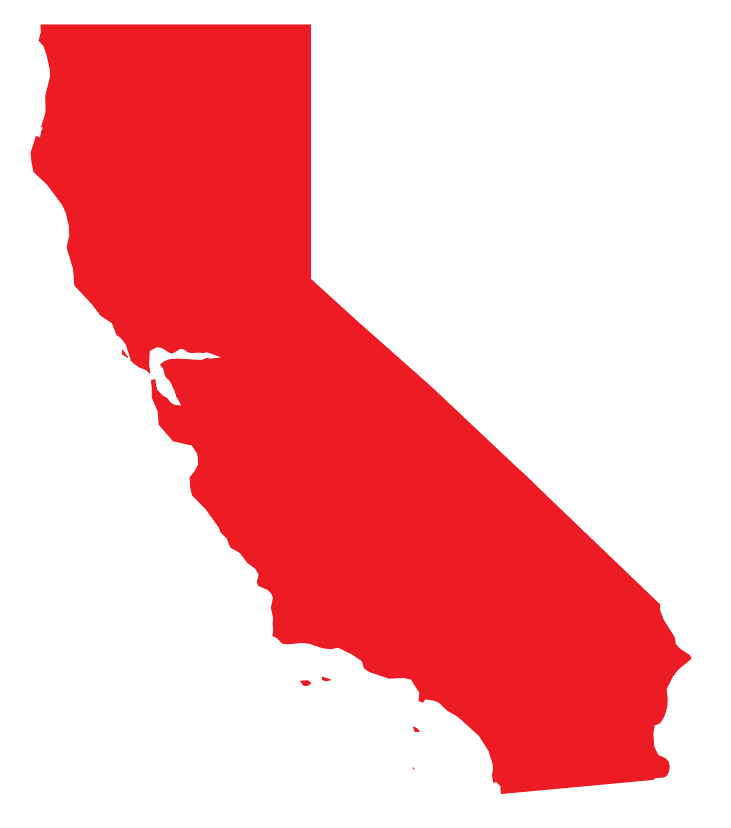 With Lexis, legal practitioners can access official opinion text, summaries and headnotes of case law decided by the California Supreme Court since 1850, by the California Courts of Appeal since 1905 and by the appellate divisions of superior courts since 1929—as well as selected unpublished decisions dating back nearly two decades for Court of Appeals. Make the Lexis California Practice Center your homepage to quickly access your go-to sources as soon as you sign in.
Narrow your search and find the most pertinent facts more quickly with exclusive Lexis features. Whether you're looking for California court cases, statutes, treatises, regulations, administrative materials, briefs, pleadings, motions or guidance from leading practitioners, the powerful machine learning and data visualization tools on the Lexis service allow for expedited research and more impactful insights. Lexis Answers™ uses revolutionary AI to anticipate your research path, answer your question and curate the most relevant California case law results to save you valuable time.
Lexis, the ultimate California case search solution, also unlocks the largest universe of intelligent legal content—with over 60,000 sources from across California, the U.S. and beyond—and pinpoints the most relevant California case law. Exclusives like Ravel™ View and Lexis® Search Term Maps help legal practitioners identify the most cited and authoritative California case law to build an airtight argument.
Practice With Confidence In The Golden State
While conducting California case searches is vital to thorough legal research, it's obviously just scratching the surface of what's available. The Lexis service offers local, state and federal court review, as well as annotated statutes and pending legislation that could affect your clients or your practice. Search a collection of archived codes, including statutory codes, constitutions, administrative codes, municipal codes and court rules specific to the state of California for greater context as you formulate your case strategy.
Expedite legal drafting in accordance with California law so you can concentrate on delivering the best outcome for your clients. Lexis provides a repository of state-specific forms to springboard drafting, so if you identify California state law that is similar to your matter at hand and requires specific forms or filings during litigation, you can work off existing templates.
Choose Lexis + to gain a macro view of changes to California state laws and leap confidently from inquiry to analysis to insight using flexible, intuitive research tools designed specifically for attorneys.
Start leveraging the ultimate California case search service with a Lexis free trial.
Finished exploring? Start experiencing.
You've seen just a few of the real differences across our content, innovative tools and leading-edge legal technology.
Now let's talk about how we can best apply those differences to meet the distinct needs of your organization.
LexisNexis, a division of RELX Inc., may contact you in your professional capacity with information about our other products, services and events that we believe may be of interest. You can manage your communication preferences via our Preference Center. You can learn more about how we handle your personal data and your rights by reviewing our Privacy Policy.