90% of survey respondents agree: legal analytics makes them a better legal practitioner
Users see legal analytics as instrumental in increasing knowledge and competitiveness while improving overall efficiencies. Its value extends beyond users themselves—the majority of respondents agree that clients also recognize their importance.

The application of legal analytics extends across the business and practice of law
Legal professionals find the greatest use of legal analytics in gathering strategic insights for legal matters, showcasing the value of their firm to existing clients and winning new business.


92% plan to increase their use of legal analytics in the next 12 months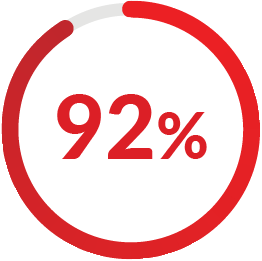 More than half of those surveyed agree that the adoption of legal analytics is being driven by competitive pressures—the need to win (57%), but also by client expectation (56%). More than ever, clients expect their firms to have access to the best technology and information to gain competitive advantage.