Lexis+® Corporate Compliance Suite
Corporate Compliance Solution
Designed for Corporate Compliance teams managing a range of obligations across multiple territories.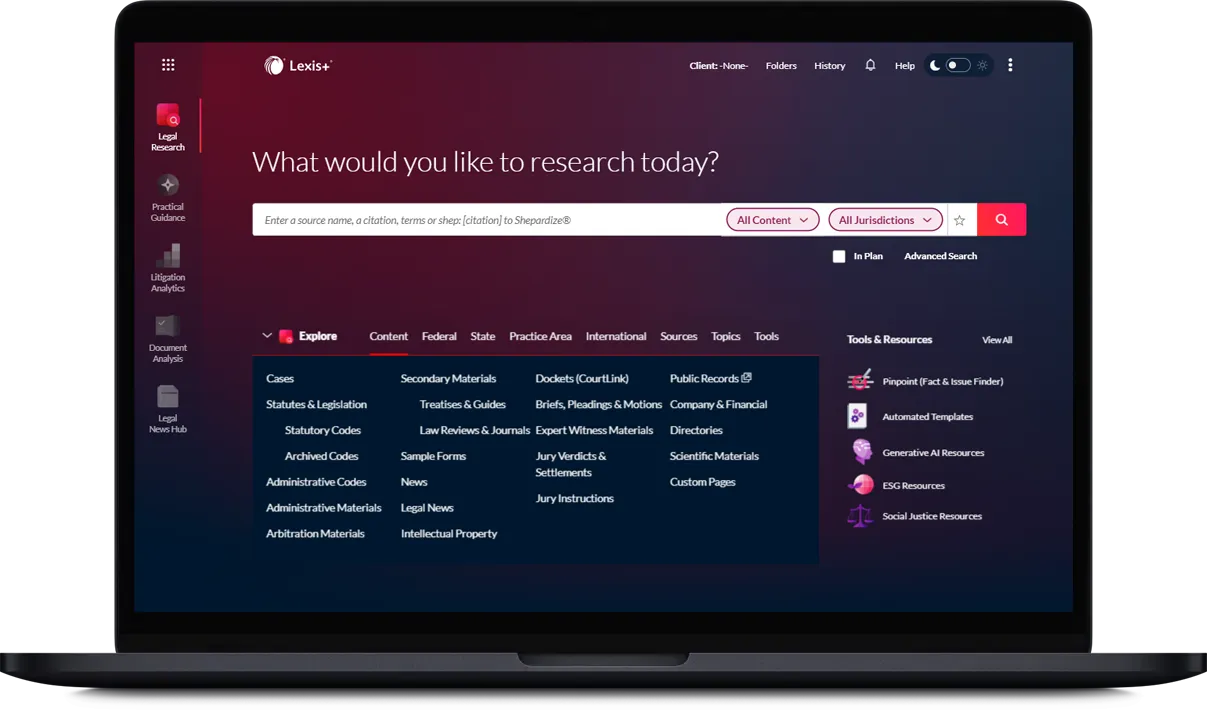 Staying ahead of change in an unpredictable world can be challenging. Challenge, accepted.
Spot potential issues in plenty of time, alert in-house Counsel, provide comprehensive briefings on the scope of the change, and assist in drafting a revised policy, all in one platform.
Let's Get Started
Request complimentary demo and trial access using the form below. Please enter the business email you would like your login credentials sent to.
By submitting this form, you agree to the LexisNexis Terms of Use
LexisNexis, a division of RELX Inc., may contact you in your professional capacity with information about our other products, services and events that we believe may be of interest. You can manage your communication preferences via our Preference Center. You can learn more about how we handle your personal data and your rights by reviewing our Privacy Policy.
This site is protected by reCAPTCHA and the Google Privacy Policy and Terms of Service apply.