Experience Brief Analysis on Lexis+™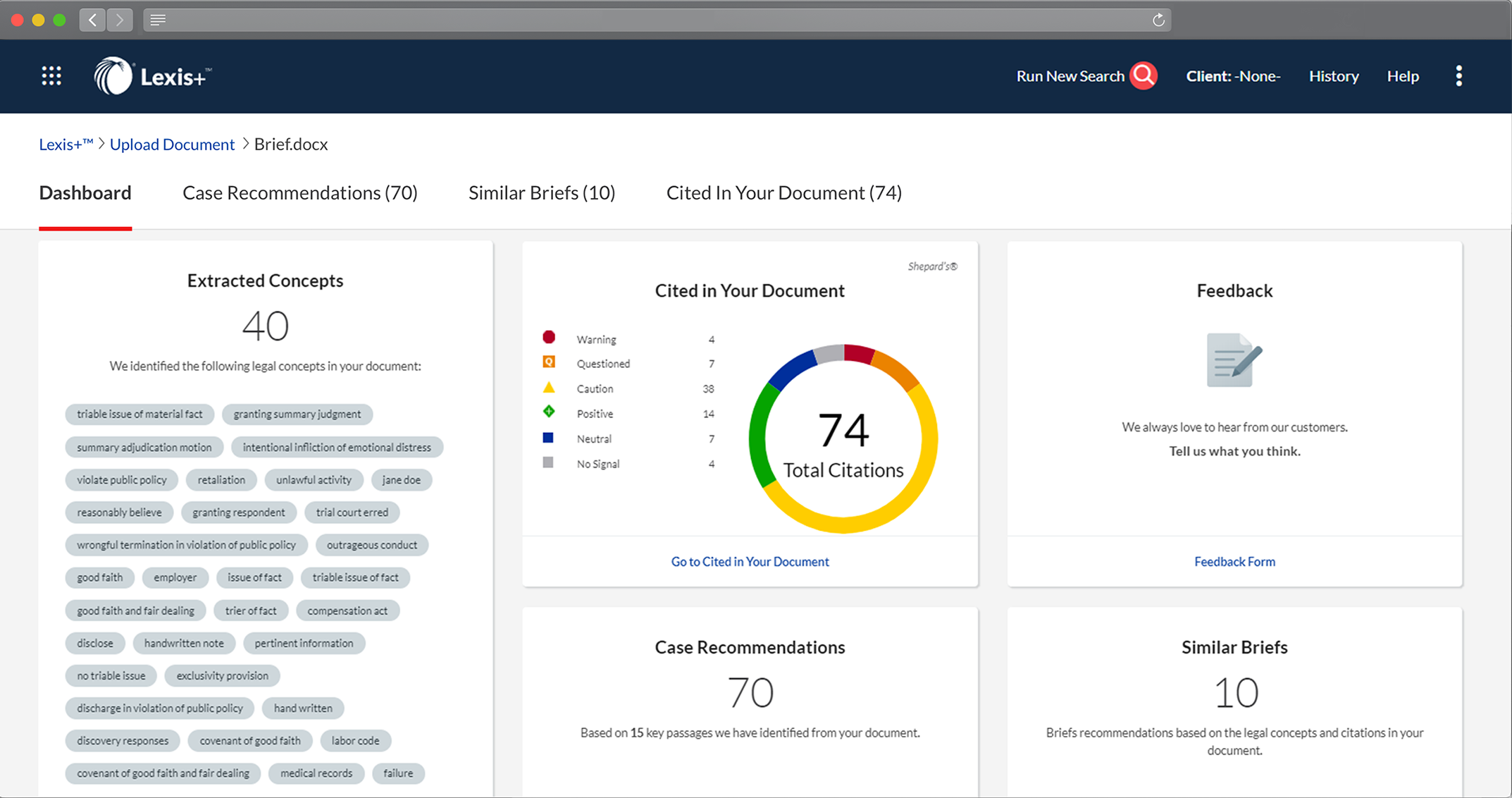 Find Support for Your Strategy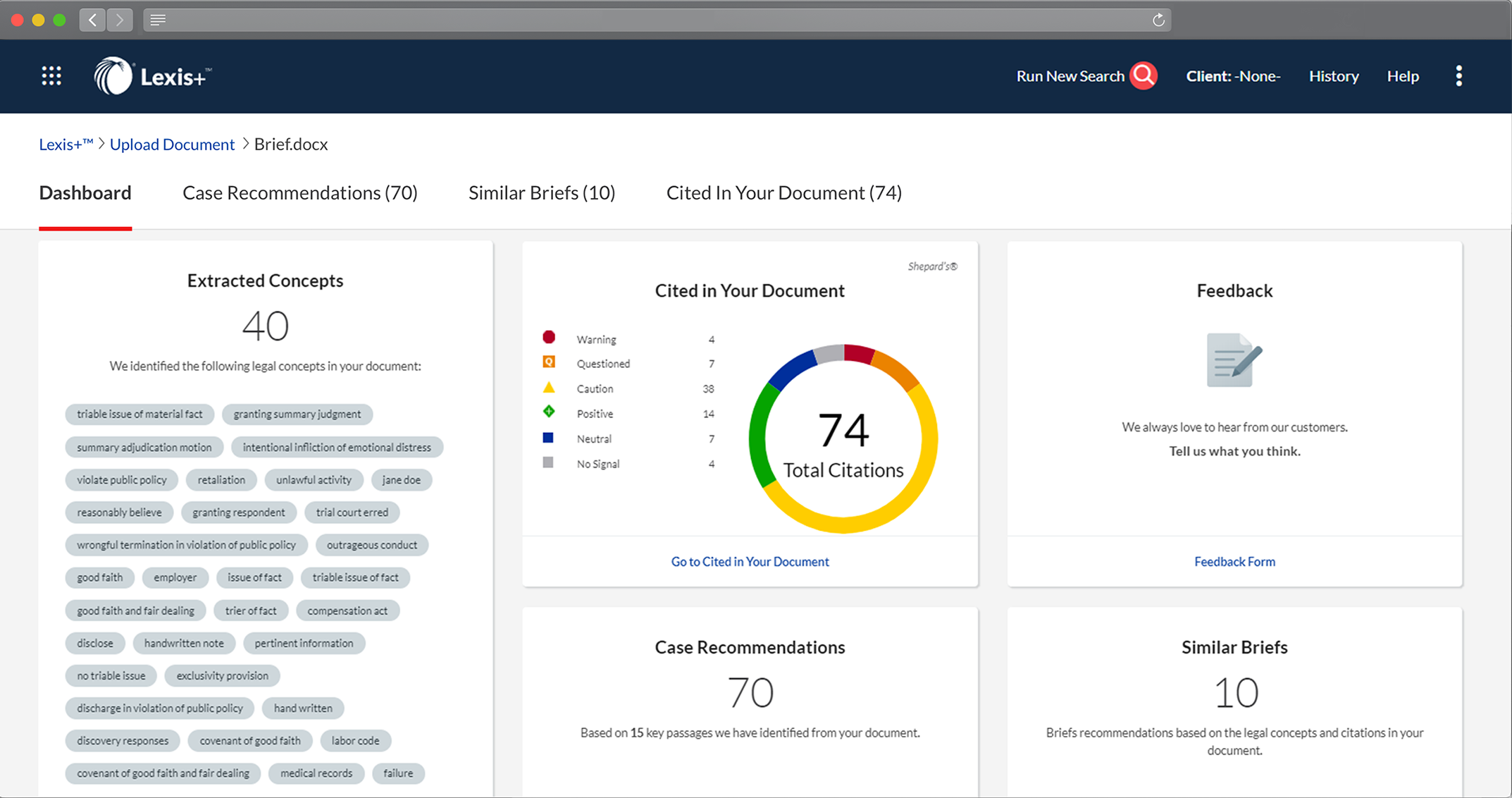 Review targeted research recommendations and discover similar briefs to use as model documents or for additional language to support your arguments—all based on the citation patterns and legal concepts found in your documents.
Develop the Strongest Arguments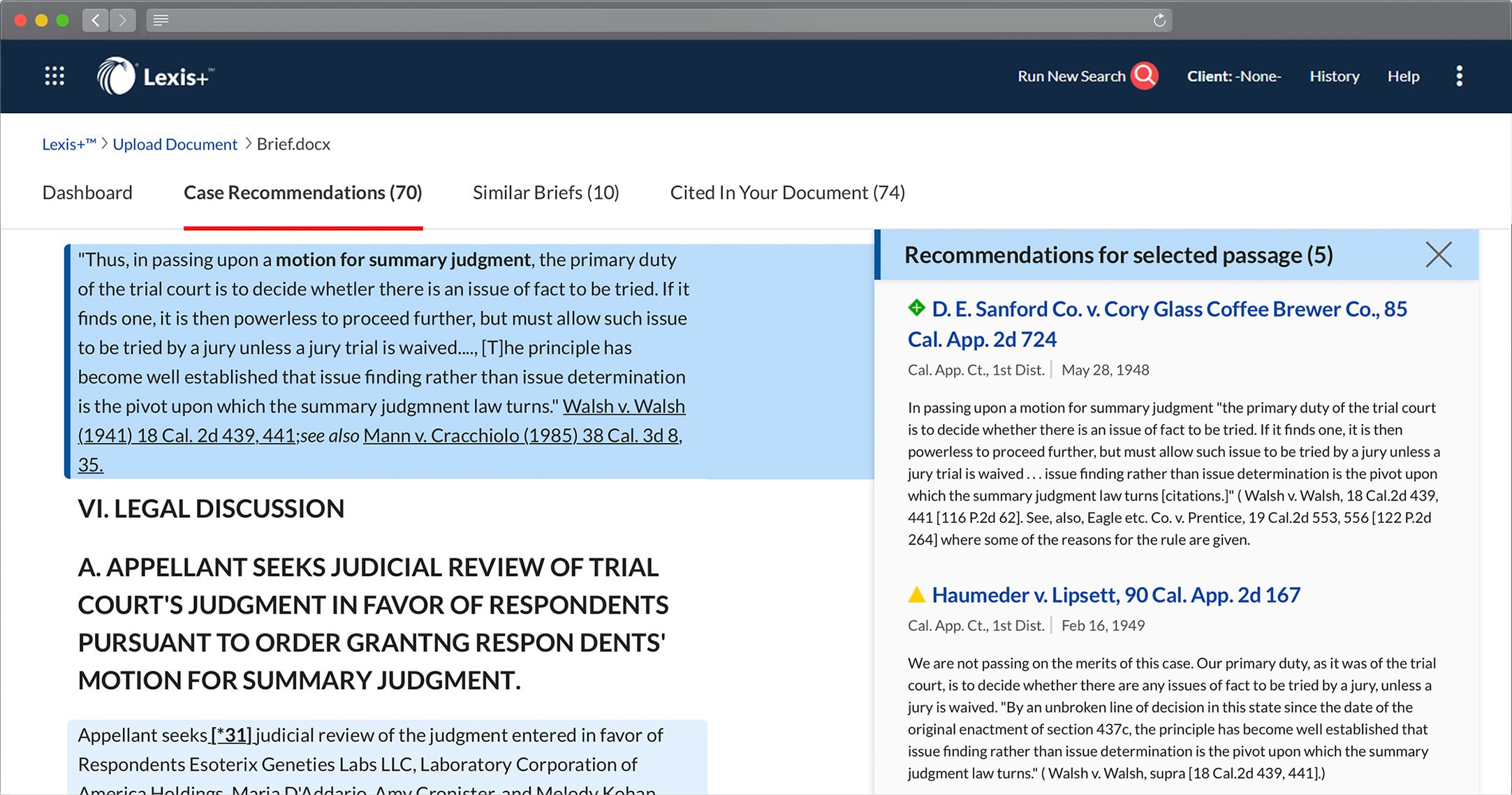 Find relevant case recommendations to support arguments in a brief or memo, see how others have structured similar arguments successfully, and review an opponent's document to find weaknesses and holes.
Finalize Your Legal Research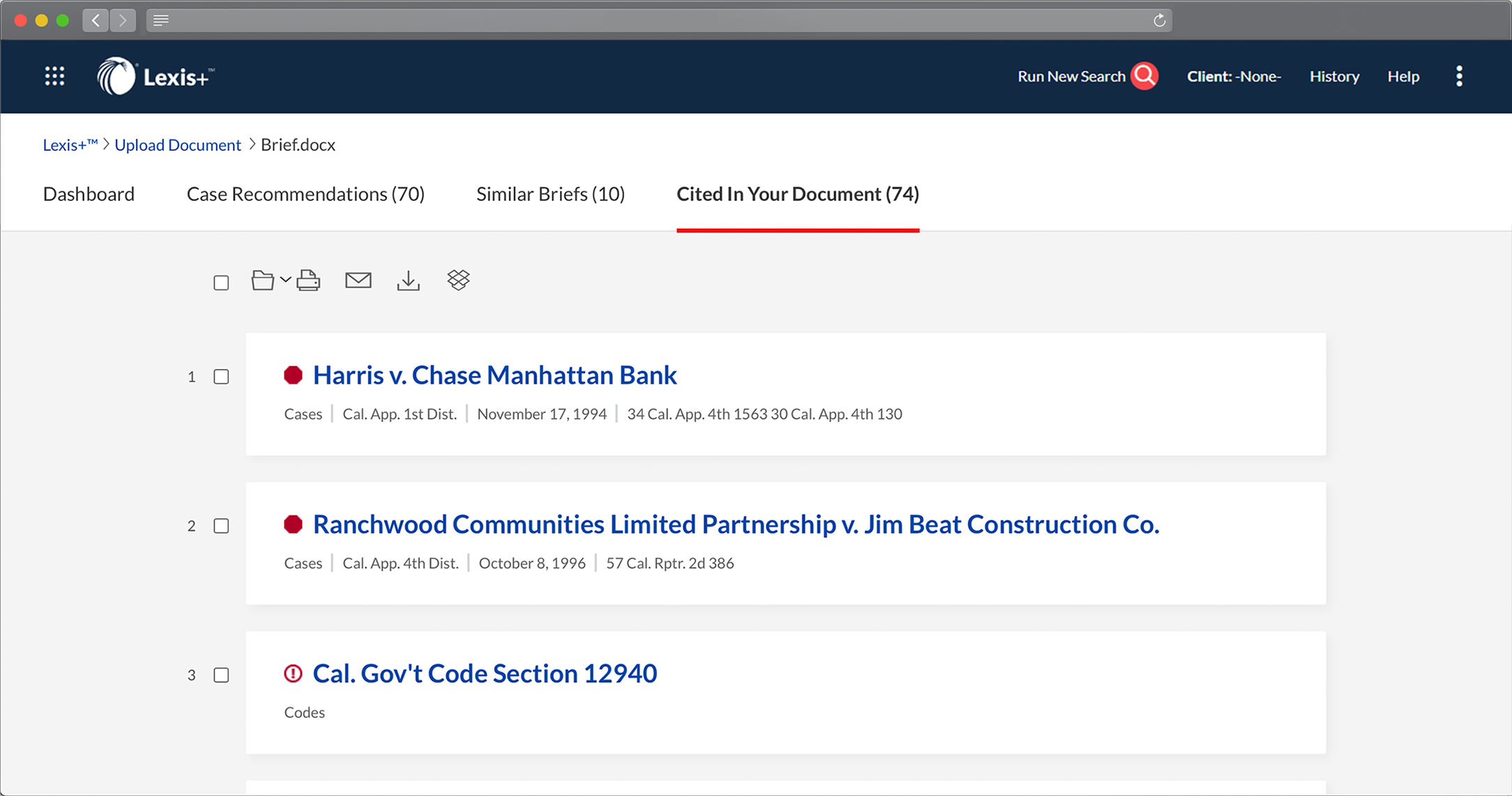 Start a new brief or analyze a prior brief by finding updated citations with newer or stronger authority, double-check thoroughly researched briefs to verify nothing is missed or overlooked, and validate citations in your documents.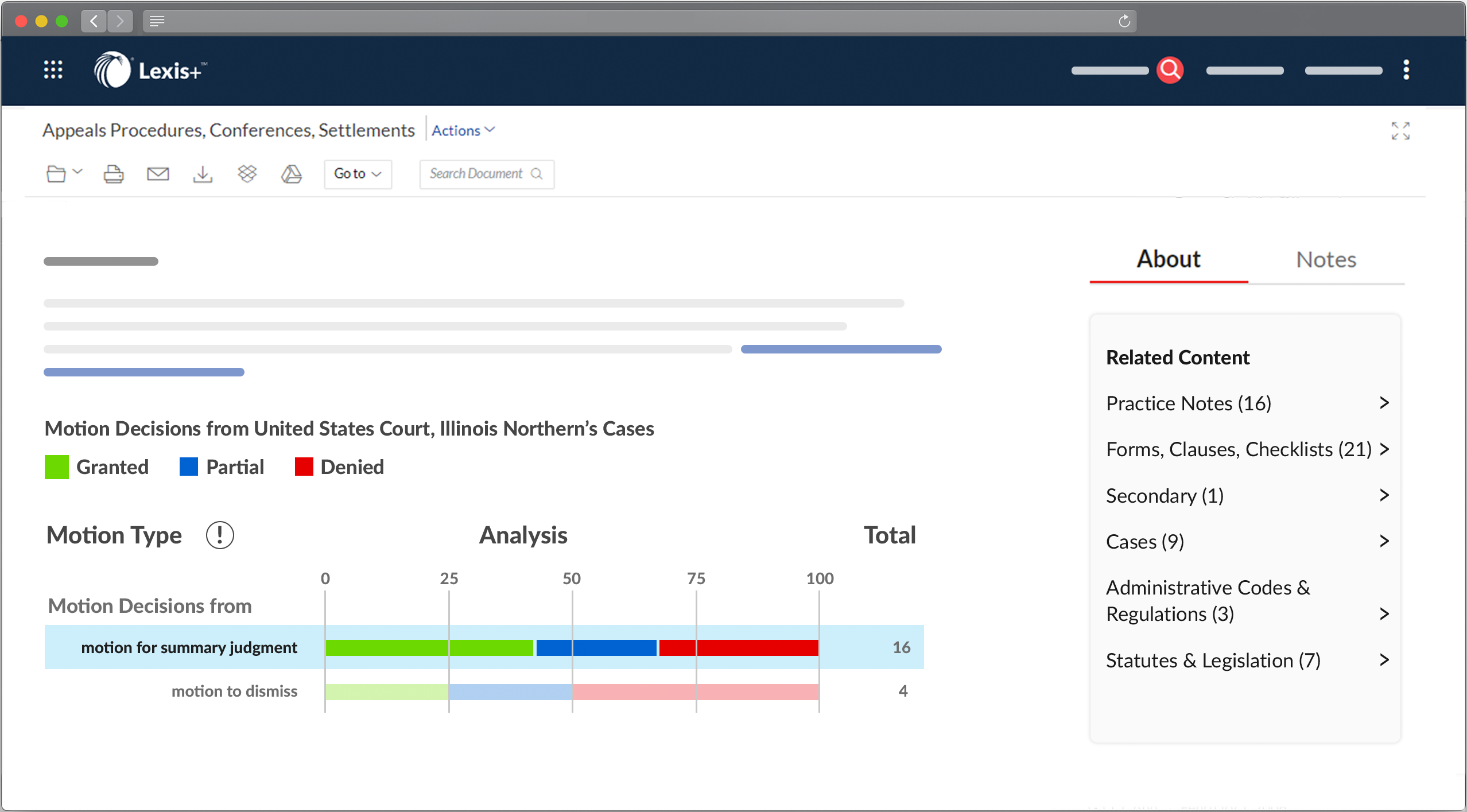 Introducing Data-Driven Practical Guidance
Accomplish key tasks in federal or state court litigation with real-world data, legal language analytics, and expert insights—all in one view for the first time ever.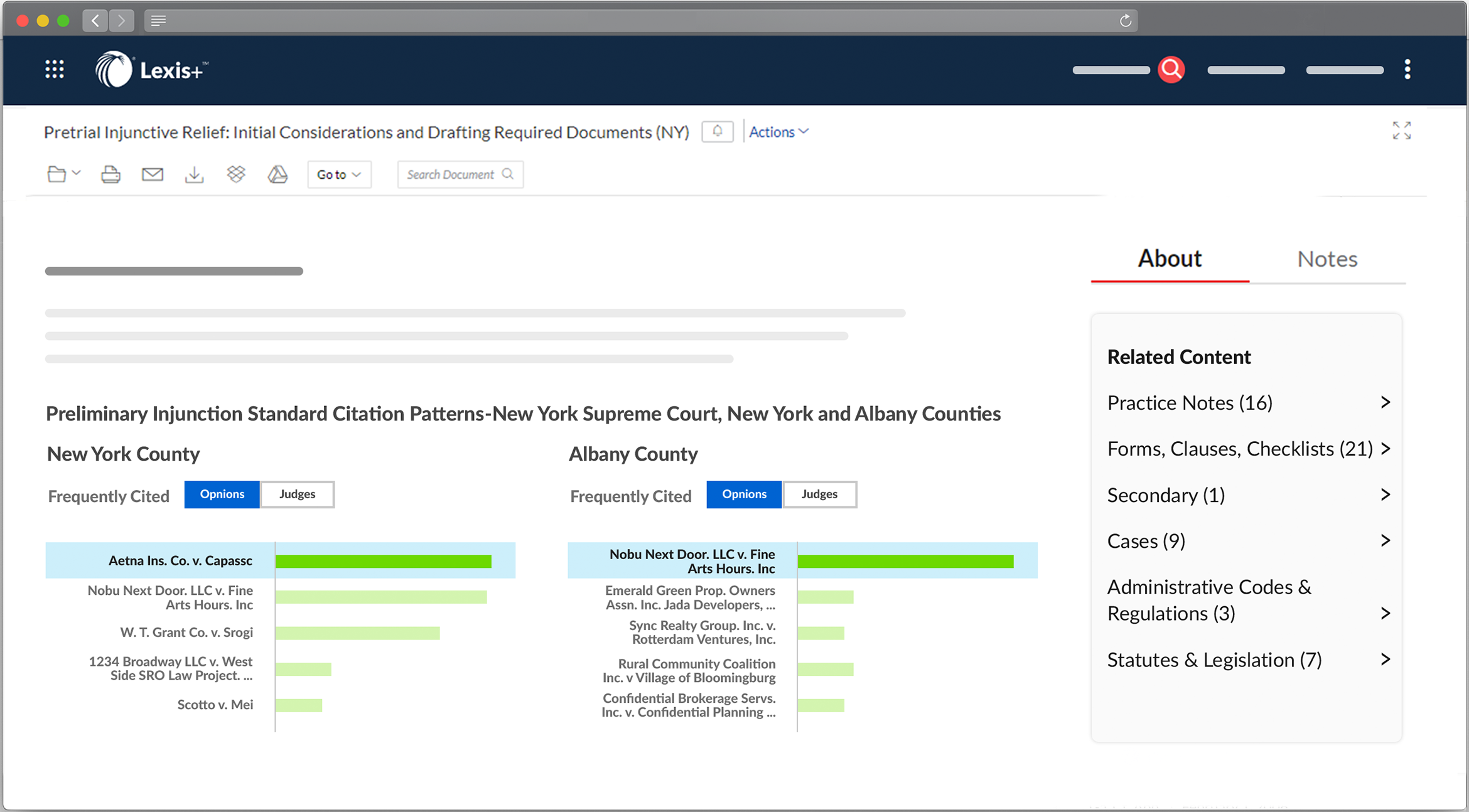 Complete legal tasks with even greater confidence by quickly assessing litigation trends, common case outcomes, and damage amounts via custom data analytics and compelling visualizations.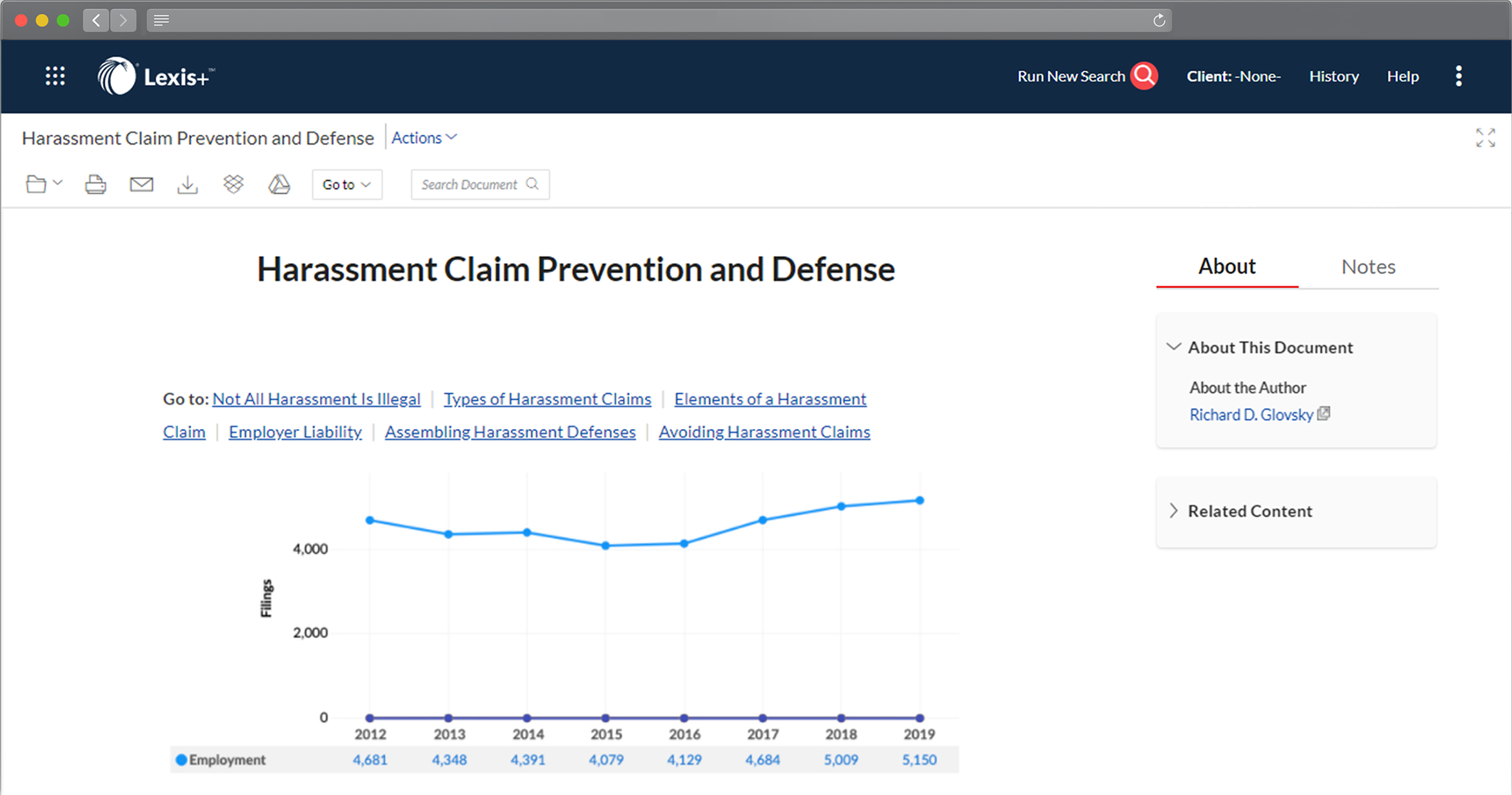 Identify Citing Patterns and Trends
Leverage data visualizations to identify citing patterns and trends across time and jurisdictions, find relevant cases faster than ever, and determine which cases work together to best support your strategy.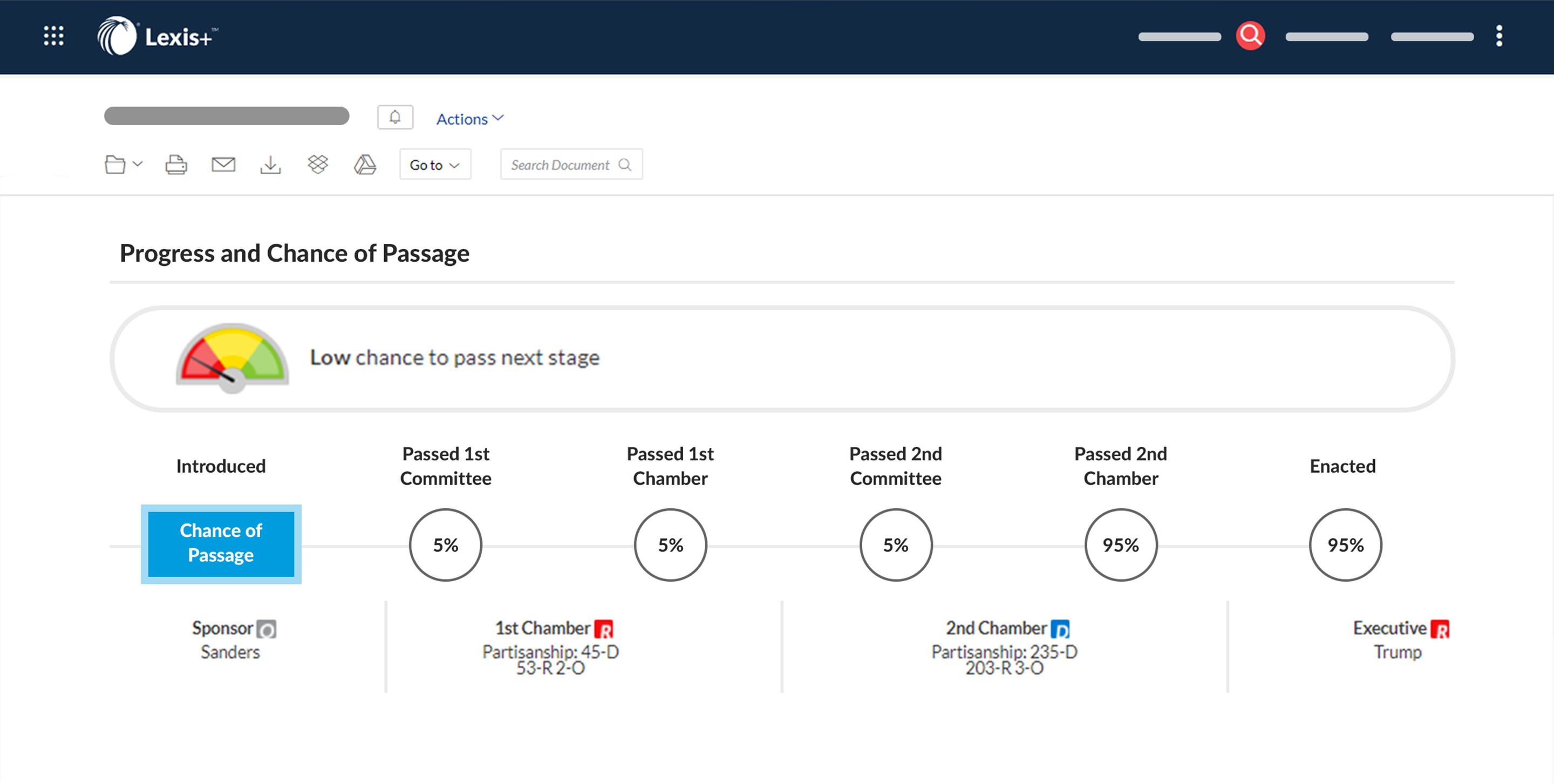 Evaluate the Potential Impact of a Bill
Determine the probably of passage or failure for each future stage in the legislative process, anticipate hurdles, and develop your strategy with relevant session schedules and partisan information.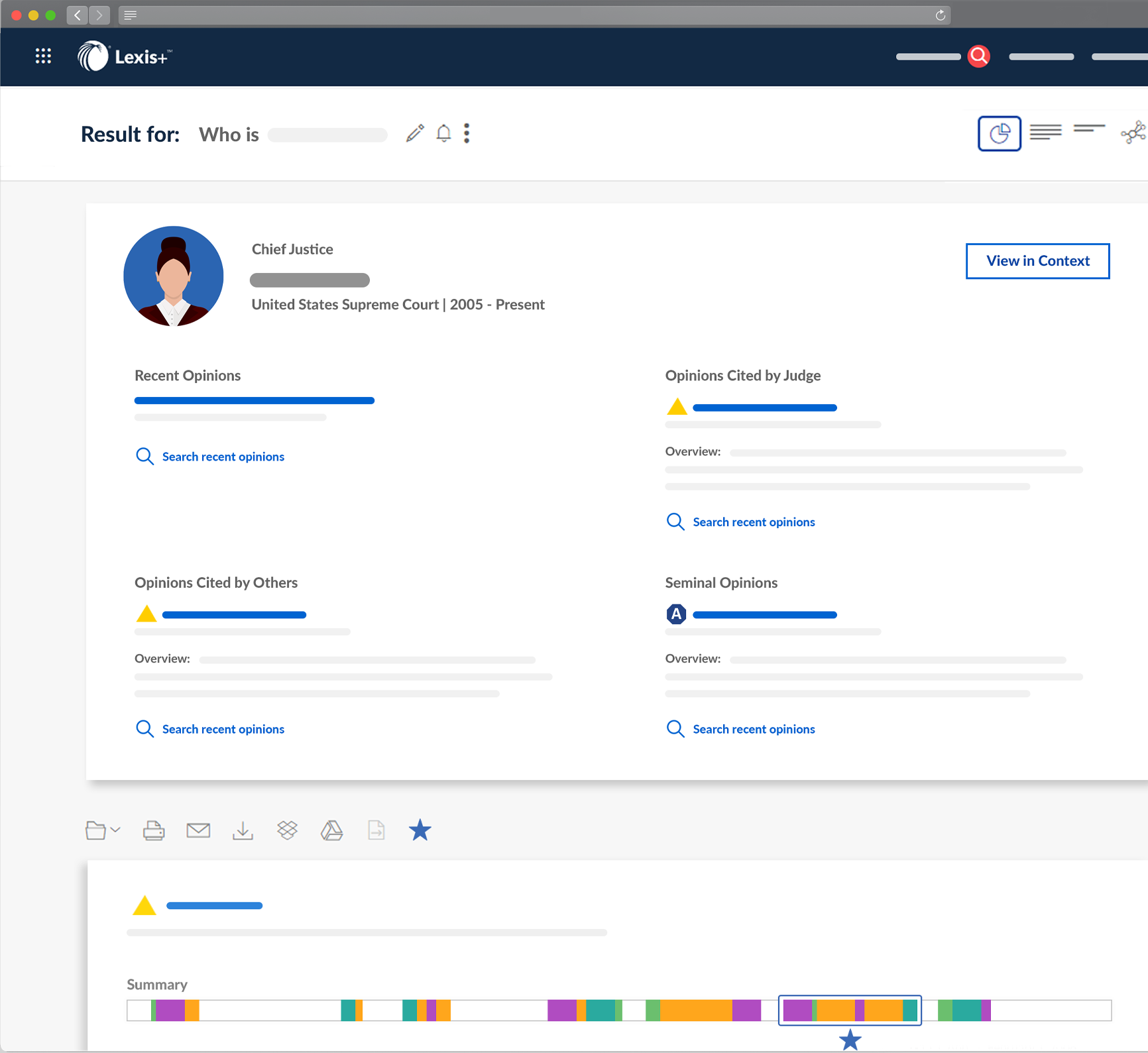 Review Judges and Expert Witnesses
Make better strategy decisions with exclusive data-driven insights—review your assigned judge's background, recent and noteworthy cases, and frequently cited cases, and compare experts to determine the best fit for your matter with visibility into prior testimonies and cases.
Get Lexis+
Start your complimentary 7-day trial today.