Lexis® for Solo and Two Attorney Firms
Increase productivity, improve client case outcomes and expand your library of small law firm resources with the Lexis® service for solo and two-attorney firms.
Whether practicing independently or operating as a legal dynamic duo, you'll always feel the need to work more efficiently and authoritatively to maximize every billable hour. Whether you're exploring small law office research tools to improve advice quality, win more cases or navigate unfamiliar legal territory, turn to the Lexis service.
The Need For Small Law Firm Legal Resources
An attorney will have to wear several hats in a small law firm. Unlike large law firms, solo practitioners and partners in two-attorney firms don't have the luxury of delegating non-billable tasks. On top of client work, there's the additional responsibility of accounting, new client acquisition, administrative tasks and more.
To thrive as a small law firm, you'll need a solo law practice research tool designed to integrate into your practice, as an extension of your analytical mind. To achieve this, leverage the Lexis service—the ultimate small law firm online tool.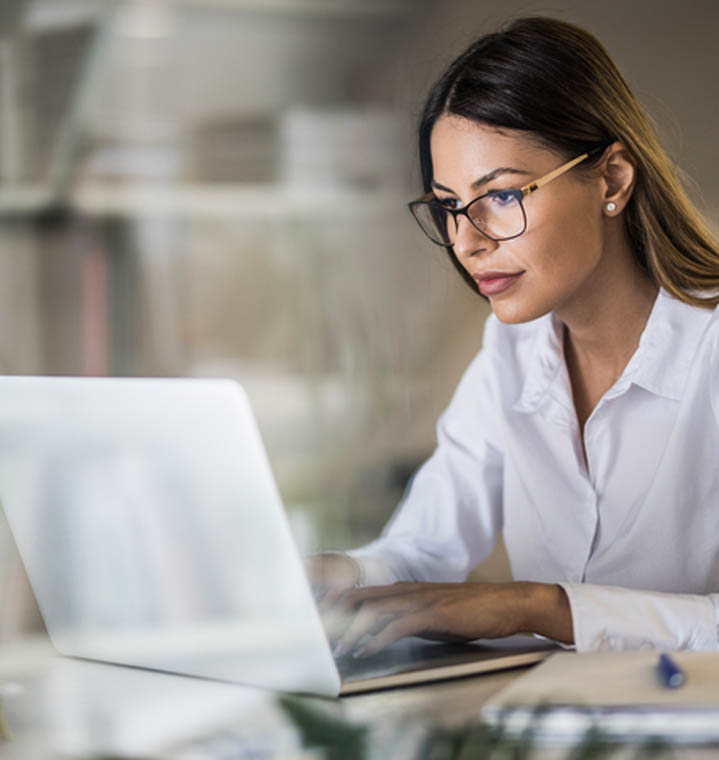 Shopping for a 1-2 attorney firm?
Lexis Addresses Challenges Faced By Corporate Counsel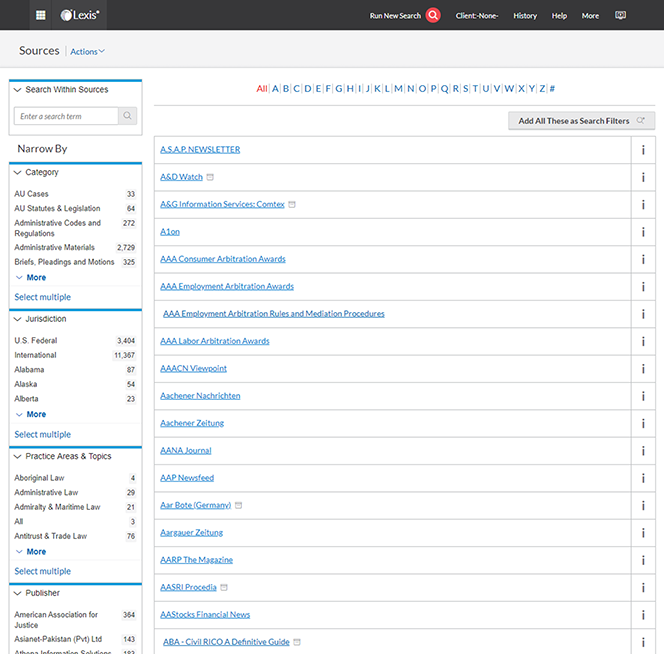 Expand the knowledge resources at your fingertips
As a small law firm, you won't have a body of diverse legal backgrounds to consult when venturing into unfamiliar territory. But that shouldn't prevent you from taking on complex cases outside your practice area. With Lexis, gain access to more than 60,000 legal, news, business and public records sources, including premium sources you can't find anywhere else. As a solo lawyer, you can subscribe to just the specific content you rely upon most, such as primary law and news from a specific jurisdiction—no matter your area of interest, there are plenty of flexible subscription options to curate the content you want to see.
Simplify your search methods and zero in on improving advice quality
Attorneys practicing solo or with a partner handle every aspect of a client's case from start to close. The Lexis Answers™ feature helps you cover more ground faster with fewer searches. It uses revolutionary AI to anticipate your research path, curating and delivering the most pertinent results so you can provide better legal advice to your clients more quickly.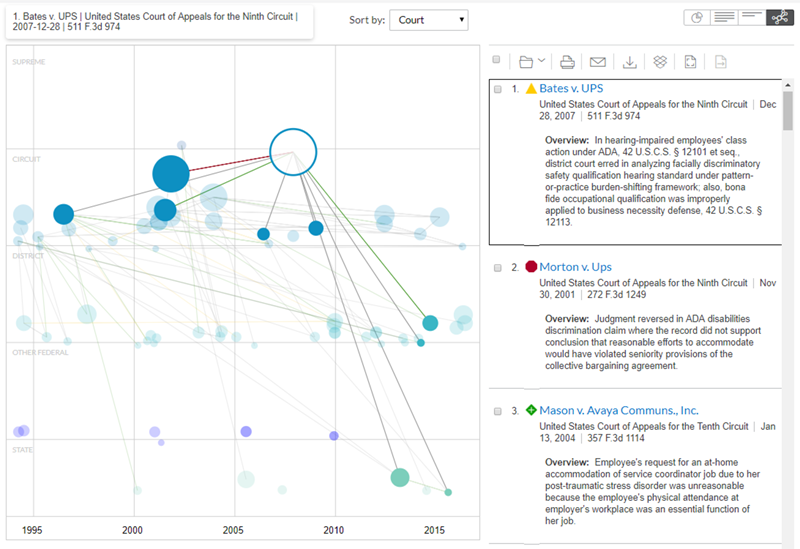 Change the way you view your research
With the small law legal resources found within Lexis, spend less time finding relevant cases and more time building a winning case strategy. Discover how top cases in your search results cite each other—and how they can work together to bolster your position. The Ravel™ View feature harnesses powerful visualization tools, so you can leverage the best precedent for your case.
Cut to the chase
As the sole legal counsel for your client, you need to digest immense amounts of case law in a short span of time—and the exclusive Search Term Maps feature lets you do just that. Color-coded search terms allow for the rapid review of search results screens and full-text cases. With the Search Term Maps feature, attorneys can accurately gauge whether the case is relevant. Use the Search Term Location Bar on results screens to move quickly among the most relevant passages of the case, from headnotes through the opinion with this solo law practice research service.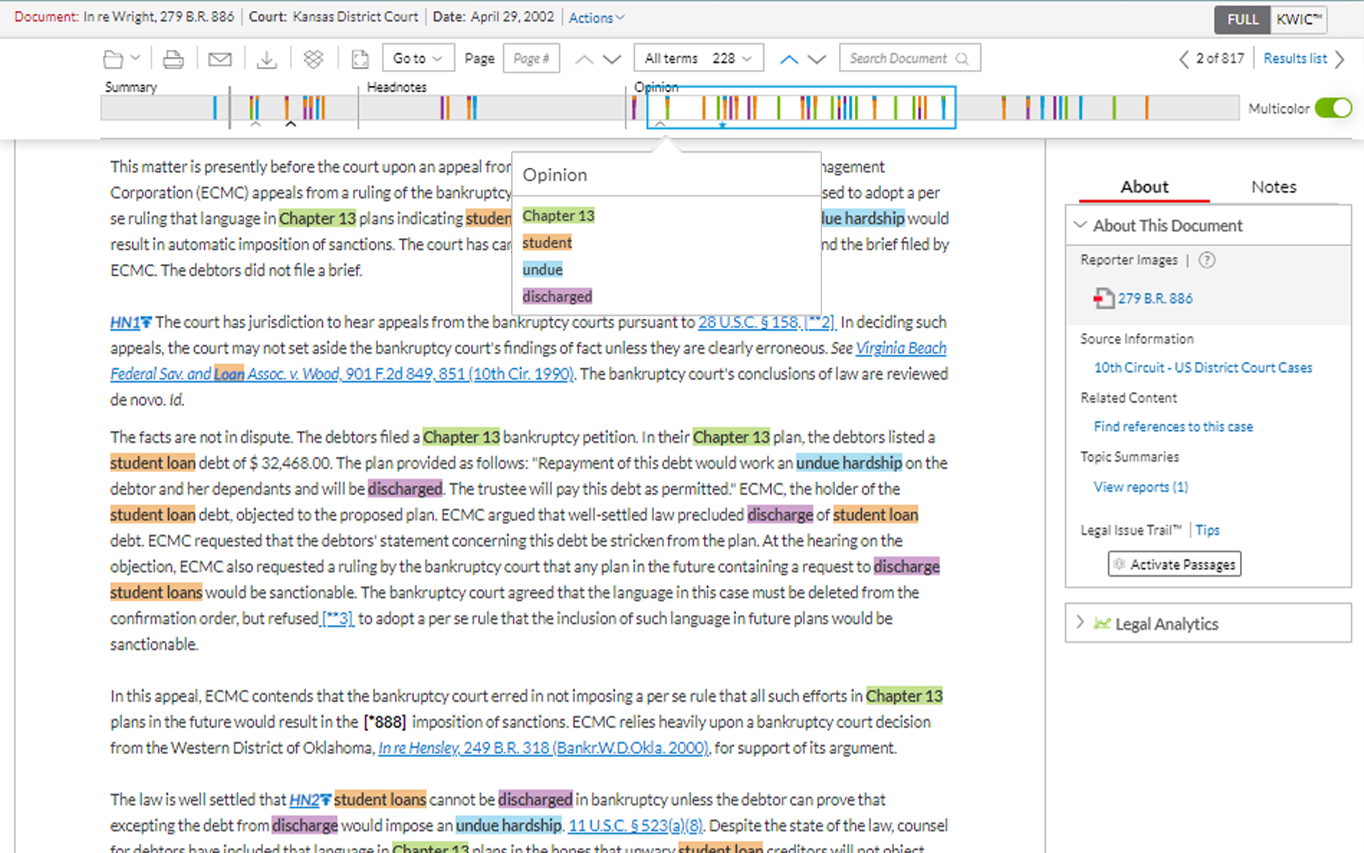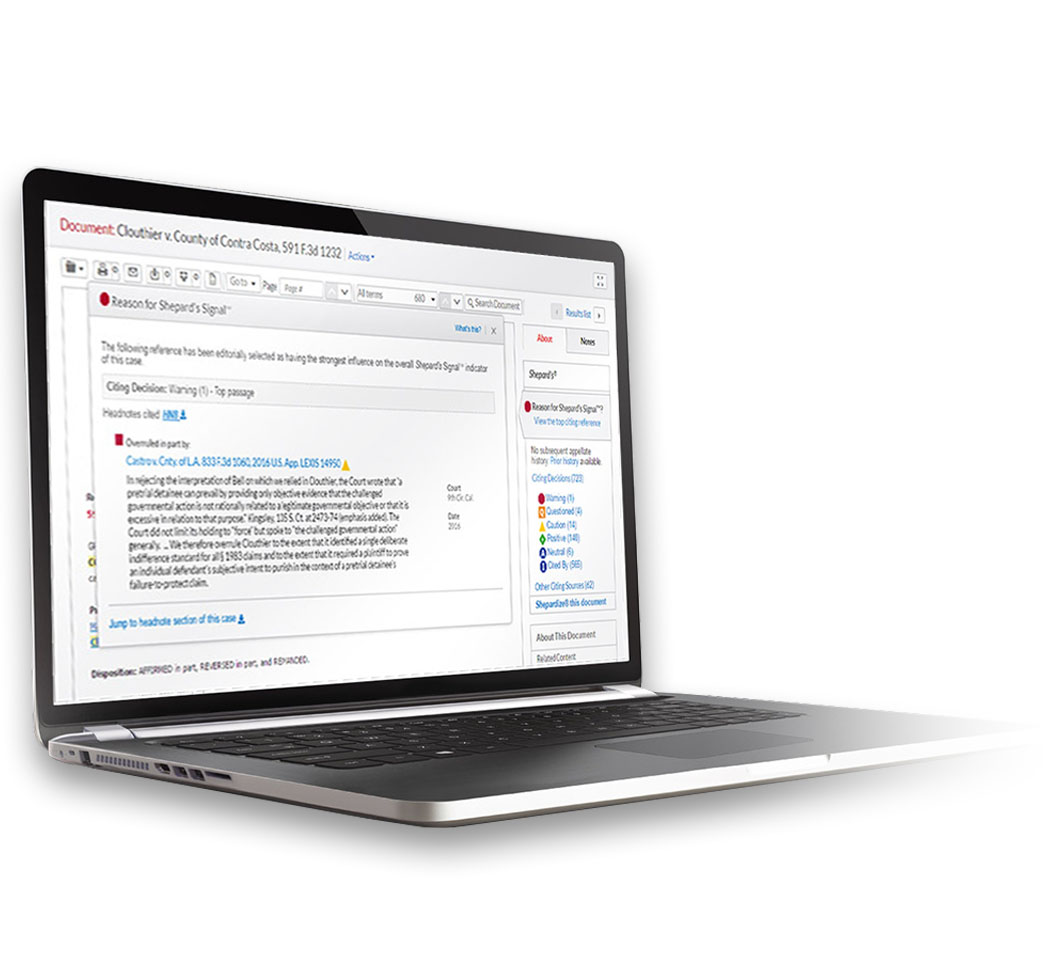 Cite the most authoritative cases
With Shepard's® Citations Service, only available through Lexis, you can count on the market-leading citator for comprehensive cite analysis. Unlock a full spectrum of editorial analysis that includes negative and positive treatments, so you can find support to build your persuasive arguments faster than ever. Shepard's offers previews into editorial treatments right on full-text cases and even includes exclusive Shepard's Signal™ indicators on headnotes so researchers can quickly find the most relevant points of law. This means that solo and two-attorney firms get to the deeper insights they need—with maximum efficiency.
Achieve More With Lexis
At a small law firm, there will always be a need for greater speed and more prudent allocation of resources. Although you'll have better control of your caseload working independently or with a partner, you'll still need the most advanced solo law practice research tool to avoid feeling overworked and overwhelmed. To cut down on the time spent on tedious tasks and expand your firm's capabilities, harness the power of the Lexis service.
This industry-leading small law firm online tool helps to increase client satisfaction, enhance your firm's reputation, scale growth and become more efficient. Start making waves in the legal environment as a small law firm with Lexis.
Check out more features or start a free trial today!
Ready to buy? Special pricing available exclusively for 1-2 attorney firms.
Finished exploring? Start experiencing.
You've seen just a few of the real differences across our content, innovative tools and leading-edge legal technology.
Now let's talk about how we can best apply those differences to meet the distinct needs of your organization.
LexisNexis, a division of RELX Inc., may contact you in your professional capacity with information about our other products, services and events that we believe may be of interest. You can manage your communication preferences via our Preference Center. You can learn more about how we handle your personal data and your rights by reviewing our Privacy Policy.