Research Florida Laws & Perform Case Searches with the Lexis® Service
Keep a pulse on the latest Florida state law and case law decisions with the Lexis® service—a comprehensive Florida case search solution for data-driven attorneys.
Florida isn't just a popular destination for snowbirds and spring breakers—it's an attractive state for attorneys. From national headlines detailing absurd violations of Florida state law to the U.S. Supreme Court per curiam opinion on Bush v. Gore, Florida case law is anything but dull.
With a constantly evolving legal landscape and increasingly complex cases, it's no wonder that some Florida cities rank among the highest in the nation in demand for attorneys. The high volume of commercial and financial transactions, strong economy and large potential client base all but guarantee a hotbed of future Florida court cases.
Legal practitioners conducting Florida case searches choose Lexis for superior, state-specific content that translates to unrivaled confidence in your search results. Know with certainty that you haven't overlooked critical facts while conducting your Florida case search or missed a development pertinent to your practice area with Lexis.
Expedite Your Florida Case Searching & Get Back To Practicing Law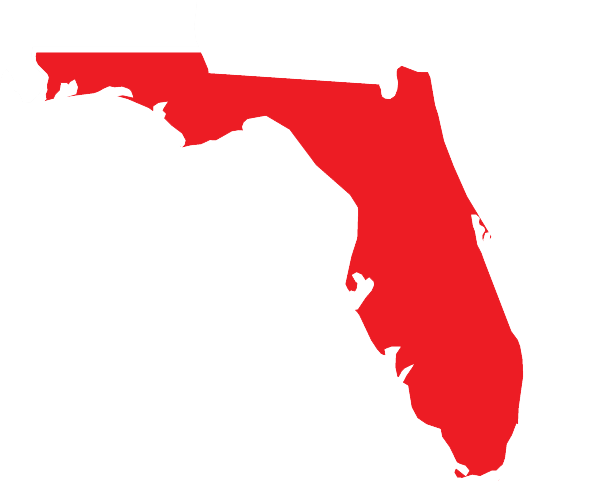 The research required to jumpstart your legal strategy is often the most time-consuming and arduous aspect of a case. Lexis, the ultimate Florida case search solution, allows attorneys to make smarter, quicker decisions as it uncovers minute connections hidden in big data. Research with the largest universe of intelligent legal content—with over 60,000 sources from across Florida, the U.S. and beyond—and pinpoint the most relevant Florida case law.
When you conduct a search of Florida court cases, the Lexis service leverages machine-learning AI that learns from your historical behavior to expedite your research. Our exclusive features like Ravel™ View and Lexis® Search Term Maps help you identify the most authoritative Florida case law. In addition, get full-text on Florida state laws, statutes, constitution, rules of court and current-year Advance Legislative Service for more confident citing. You'll also get exclusive access to the Shepard's® Citation Service, offering one-of-a-kind visualization tools that give you deeper insights on how your primary law has been treated.
Easily find the Florida Evidence Courtroom Manual and LexisNexis® Practice Guide: Florida Pretrial Civil Procedure, written and published by Florida practitioners among other notable treatises, practice guides, and jurisprudence for the state of Florida. In addition, tap into the thought-leadership offered by the most prominent Florida law reviews and journals. From the Journal of Technology Law and Policy coverage of computer law to the scholarly review of entertainment from the University of Miami Entertainment and Sports Law Review, the Lexis service provides unrestricted access to renowned publications.
Content To Stay Up-To-Speed In The Sunshine State
With a comprehensive collection of verdict and settlement documents and more than two million state court trial orders, only Lexis offers a more extensive content body to conduct verdict and settlement research than Westlaw®.*
What's more with Lexis, expedite legal drafting in accordance with Florida law so you can concentrate on substantive, higher-value client work. Lexis offers a repository of state-specific forms to springboard drafting, so if you identify Florida state law that is similar to your matter at hand and requires specific forms or filings during litigation, you can work off existing templates.
To bolster your argument, move at greater speed and gain a deeper understanding of Florida state law, access a comprehensive collection of Florida case law with Lexis or Lexis+.
*Based on data available as of September 2019.
Start leveraging the ultimate Florida case search service with a Lexis free trial.
Finished exploring? Start experiencing.
You've seen just a few of the real differences across our content, innovative tools and leading-edge legal technology.
Now let's talk about how we can best apply those differences to meet the distinct needs of your organization.
LexisNexis, a division of RELX Inc., may contact you in your professional capacity with information about our other products, services and events that we believe may be of interest. You can manage your communication preferences via our Preference Center. You can learn more about how we handle your personal data and your rights by reviewing our Privacy Policy.