Research Georgia Laws & Perform Case Searches with the Lexis® Service
Strengthen your position with the vast repository of Georgia case law within the Lexis® service—the best Georgia case search solution for data-driven attorneys wanting to streamline their legal research.
As the previous host of the Olympics, reigning titleholder of the busiest airport in the world and one of the thirteen original colonies, the state of Georgia boasts both rich history and fast-paced living—and Georgia case law is no different. With nearly two and a half centuries of Georgia state laws in effect, there is an abundant amount of precedent specific to the state you can cite when formulating a legal strategy for your clients. The only question remains, how do you find the right Georgia court cases for your matter?
Starting legal research can feel overwhelming without the right tool to narrow your results. Attorneys conducting Georgia case searches choose Lexis for superior, state-specific content. This translates into unrivaled confidence in your search results and final work product.
The Lexis service offers a robust collection of Georgia case law, innovative search tools to connect data in new ways and powerful visualization tools to gain insights that were previously hidden. Know with certainty that you haven't overlooked critical facts while conducting your Georgia case search with Lexis.
Streamline Your Georgia Case Law Research & Get Back To Practicing Law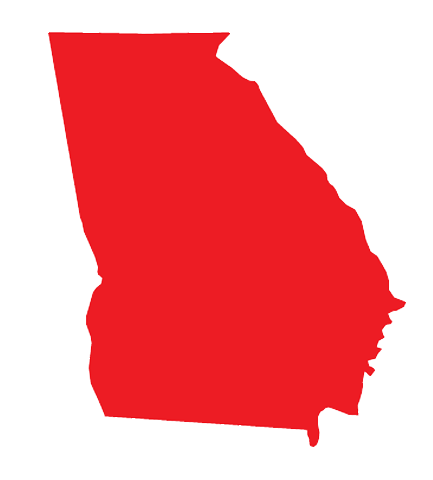 Many matters on your desk require intensive Georgia case law research as the first step. Without the innovative search features with Lexis, you'll be stuck poring over thousands of cases to identify the most relevant to your matter at hand. With a constantly shifting legal landscape and clients who are increasingly expecting more for less, you can't afford to waste time when searching for Georgia court cases.
Lexis, the ultimate Georgia case search solution, allows attorneys to make smarter, quicker decisions as it uncovers minute connections hidden in big data. Research with the largest universe of intelligent legal content—with over 60,000 sources from across Georgia, the U.S. and beyond—and pinpoint the most relevant Georgia case law. Access cases from the Georgia Supreme Court as far back as 1846 and the Georgia Court of Appeals from 1907. As a bonus, get selected unpublished decisions from Georgia Supreme Court Cases from 1982.
Whether you're looking for Georgia court cases, treatises, regulations, administrative materials, briefs, pleadings, motions, statutes, legislation, state court trial orders or guidance from leading practitioners, prepare to accomplish more with Lexis. Our powerful machine learning and data visualization tools allow for expedited research and more impactful insights. Lexis Answers™ uses revolutionary AI to anticipate your research path, answer your question and curate the most relevant Georgia case law results to save you valuable time. Once you conduct your query, use Search Term Maps to quickly review your Georgia case search results screens, speed up data comprehension and accurately gauge whether reading the case is relevant to your search intent. Discover how top cases in your results cite each other—and how they can work together to bolster your position with the Ravel™ View feature.
You'll also save time with the premier citator and legal research tool courts ask for by name—the renowned Shepard's® Citation Service, offering one-of-a-kind visualization tools that give you deeper insights on how your primary law has been treated.
Get More Precise Georgia Case Search Results
Digest how changes in Georgia state laws affect your case strategy with secondary resources from leading practitioners and renowned publishers like Matthew Bender. With the Lexis service, you'll be able to streamline legal research while digging deeper with exclusive search features to uncover information that no other online legal publisher offers.
To expedite your research of Georgia court cases, choose Lexis—the ultimate case law research solution. With robust content, trusted citation services and exclusive features, the Lexis solution offers the most efficient approach to conducting Georgia case searches.
Start leveraging the ultimate Georgia case search service with a Lexis free trial.
Finished exploring? Start experiencing.
You've seen just a few of the real differences across our content, innovative tools and leading-edge legal technology.
Now let's talk about how we can best apply those differences to meet the distinct needs of your organization.
LexisNexis, a division of RELX Inc., may contact you in your professional capacity with information about our other products, services and events that we believe may be of interest. You can manage your communication preferences via our Preference Center. You can learn more about how we handle your personal data and your rights by reviewing our Privacy Policy.