Research Illinois Laws & Perform Case Searches with the Lexis® Service
Stay current on Illinois state laws and case law decisions with Lexis®—the best Illinois case search solution for attorneys determined to increase efficiency and effectiveness.
Illinois is hailed as the Prairie State for miles of cornfields while also drawing millions to the Windy City of Chicago, famous for sleek buildings and deep-dish pizza. But to legal practitioners, the state is more notable for the large body of Illinois case law available. Joining the United States in the early 19th century, Illinois offers over two centuries of Illinois court cases for attorneys to cite while formulating case strategy. But how do you know if there are splits of authority that undermine existing precedent? From Munn v. Illinois holding that the government can regulate private industries to the more recent Illinois state law Senate Bill 2838, a bill aimed at making college more accessible, attorneys need the most updated case law database to guarantee they're citing good law.
Legal practitioners choose Lexis when conducting an Illinois case search because of our superior, state-specific content and exclusive Shepard's Citations Service that indicates when a case has been "followed" in whole or in part. With a robust database of Illinois case law, including IL Supreme Court Cases from 1819, and legal research tools that help uncover critical facts, the Lexis service is the ultimate Illinois case search solution for attorneys.
Pinpoint The Most Current Illinois Case Law For Your Arguments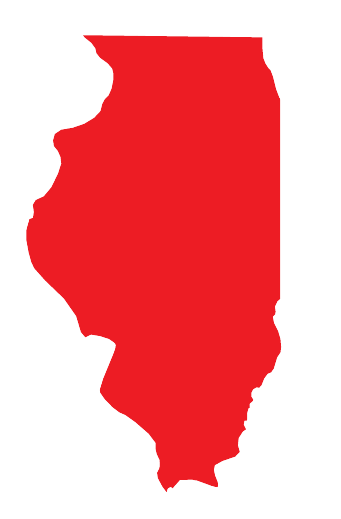 With the Lexis service, you'll gain access to the largest universe of intelligent legal content—with over 60,000 sources from across Illinois, the U.S. and beyond. But whether you're looking for Illinois court cases, statutes, treatises, trial court orders, regulations or guidance from leading practitioners, it's important to only focus on the jurisdictions relevant to your work to accelerate your search. Make the Illinois Practice Center from Lexis your homepage to quickly access your state-specific, go-to sources as soon as you sign in. Advanced Search forms for cases also let you search specific case parts—so you can find opinions written by a specific judge or restrict your Illinois case search to LexisNexis® headnotes.
Find the most pertinent facts more quickly with innovative—and intuitive—features that harness machine learning and data visualization to expedite the time spent conducting Illinois case searches. Explore Illinois state laws your way with search commands or natural language searches. Or alternatively, choose to ask a question using the Lexis Answers™ feature. This revolutionary AI anticipates your research path, answers your question and then curates and delivers the most pertinent Illinois case law results to save you valuable time.
Lexis provides a simpler way to conduct Illinois case searches while empowering you to analyze large results sets and more intelligently predict your best next move. Quickly turn information into insights and insights into action with features that help you visualize your search results and save time. Exclusive features such as Ravel View™ and Search Term Maps help legal practitioners see search results in a new light, empowering attorneys to quickly identify the most authoritative Illinois case law for more confident citing in and out of the courtroom.
Everything You Need To Streamline Your Illinois Case Search
Beyond Illinois case law, Lexis offers a collection of archived codes, including statutory codes, constitutions, administrative codes, municipal codes and court rules specific to the state of Illinois. This vast body of archived codes provides legal practitioners with the historical context needed to understand how the laws of the past impact your case strategy in the future.
Beyond superior content and exclusive search tools, the Lexis service expedites legal drafting in accordance with Illinois state laws with forms and secondary resources—so you can spend less time behind a desk and more time with your clients.
With Lexis, know for certain you haven't overlooked pivotal data that would lead to a case-changing revelation. To increase your knowledge of Illinois case law and improve your Illinois court case research dexterity, choose the Lexis service.
Start leveraging the ultimate Illinois case search service with a Lexis free trial.
Finished exploring? Start experiencing.
You've seen just a few of the real differences across our content, innovative tools and leading-edge legal technology.
Now let's talk about how we can best apply those differences to meet the distinct needs of your organization.
LexisNexis, a division of RELX Inc., may contact you in your professional capacity with information about our other products, services and events that we believe may be of interest. You can manage your communication preferences via our Preference Center. You can learn more about how we handle your personal data and your rights by reviewing our Privacy Policy.