Research Massachusetts Laws & Perform Case Searches with the Lexis® Service
Uncover the most relevant Massachusetts case law to strengthen your position with the Lexis® service—the superior legal research solution for Massachusetts attorneys.
The Commonwealth of Massachusetts is one of the original 13 colonies—which translates to a long legal history, with precedent-setting case law starting as far back as 1768. Leading attorneys use Lexis because it offers the most accurate information across a variety of practice areas to help attorneys keep up in a constantly changing legal environment. With Lexis, conducting a search for specific Massachusetts court cases that will strengthen your position has never been so efficient.
Attorneys across the country leverage the exclusive, AI-powered features within the Lexis service to assist with an array of legal matters—from breaking down complex case law to pinpointing regulations and statutes. Our platform is simple to use and provides a one-of-a-kind case search experience—making Lexis the legal research solution many practitioners turn to for comprehensive Massachusetts case searches.
Further Your Massachusetts Case Law Findings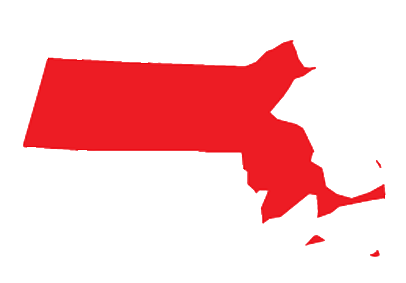 With Lexis, research with the largest universe of intelligent legal content—with over 60,000 sources from across Massachusetts, the U.S. and beyond—or select Massachusetts case law to pinpoint the most relevant precedent. We provide current Massachusetts case search results. Unlock access to Massachusetts Supreme Court cases from as far back as 1768 and Massachusetts Court of Appeals unpublished cases from 1972 with judicial opinions from the Appellate Division of the Massachusetts District Court dating from 1957.
With expansive search options, attorneys can customize the way they conduct research. Use Boolean logic to execute a precise search using connectors or use natural language searching to conduct wider-reaching queries—all with access to official opinions, summaries and LexisNexis® headnotes. If you want to search Massachusetts court cases broadly, use the Lexis Answers™ feature to find the most hard-hitting facts. This revolutionary AI anticipates your research path, answers your question and curates and delivers the most pertinent Massachusetts case law results to save you valuable time—which means more hours can be dedicated to face-to-face client interactions.
The Lexis service unpacks local, state, and federal court reviews as well as annotated statutes and time-sensitive legislation that could affect the cases currently on your desk. The platform offers an array of powerful visualization tools to provide a different way to view your Massachusetts case law results. Our exclusive Ravel™ View feature helps you identify the most authoritative Massachusetts case law in your top search results and visualize how these top cases cite each other. In addition, get exclusive access to Shepard's® Citations Service, offering one-of-a-kind visualization tools that give you deeper insights into how your primary law has been treated subsequently. Only Shepard's® helps attorneys identify positive subsequent treatments so you can find the most supportive cases for your argument or uncover a potentially problematic negative treatment.
Conduct Your Next Massachusetts Case Search With Lexis
To unearth more impactful insights in fewer searches, turn to Lexis. If you choose Lexis, not only will you be searching with the largest database of case law content, but you'll also gain access to the secondary sources to point you in the right direction. We offer leading Massachusetts law reviews and journal articles from the most distinguished publishers and renowned attorney authors across every practice area.
As an added bonus, the Lexis service helps you expedite legal drafting in accordance with Massachusetts law, so you can concentrate on substantive, higher-value client work. Lexis offers a repository of state-specific forms and templates to springboard drafting, helping you identify Massachusetts state law that is similar to your matter at hand that may require specific forms or filings during litigation.
To bolster your argument, accelerate your legal research and gain a deeper understanding of Massachusetts state law, access the vast collection of Massachusetts case law with the Lexis service.
Start leveraging the ultimate Massachusetts case search service with a Lexis free trial.
Finished exploring? Start experiencing.
You've seen just a few of the real differences across our content, innovative tools and leading-edge legal technology.
Now let's talk about how we can best apply those differences to meet the distinct needs of your organization.
LexisNexis, a division of RELX Inc., may contact you in your professional capacity with information about our other products, services and events that we believe may be of interest. You can manage your communication preferences via our Preference Center. You can learn more about how we handle your personal data and your rights by reviewing our Privacy Policy.