Research Michigan Laws & Perform Case Searches with the Lexis® Service
Take your Michigan case law research to the next level with the Lexis® service—a comprehensive resource for attorneys short on time.
From recent criminal justice reform measures to an overhaul of automobile insurance, changes in Michigan state law require legal practitioners to stay up-to-speed on what's happening in the legislature to understand how shifts in statutes affect current and future cases. In addition, these changes might affect how courts treat long-standing Michigan case law. The constantly shifting legal scene necessitates a legal research database with the most updated, authoritative and comprehensive information available.
Attorneys who need to search Michigan court cases choose Lexis for superior, state-specific content. Access the largest universe of intelligent legal content—with more than 60,000 sources from across Michigan, the U.S. and beyond in the Lexis service. Know with certainty that you haven't overlooked critical facts while conducting your Michigan case search or missed a development pertinent to your practice area with our up-to-date content. Unlock decisions from the Michigan Supreme Court from 1841 and the Michigan Court of Appeals from 1965. As a bonus, tap into the trial court orders from the MI Circuit Courts from November 1999.
Accelerate Your Michigan Case Search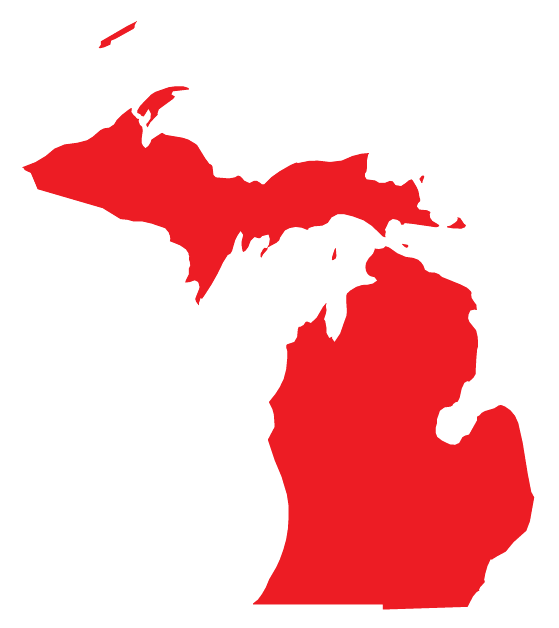 Whether you're looking for Michigan case law or other primary sources, the Lexis service connects attorneys with the key resources and tools specifically tailored to their jurisdiction and practice area. Pinpoint the exact case you need to strengthen your argument in court or access practical guidance from leading practitioners to improve your legal dexterity in unfamiliar areas. No matter what you're looking for, be confident that Lexis displays thorough results to guarantee you don't miss any crucial developments.
If you're focused only on Michigan court cases, Lexis provides the option to narrow your results to the jurisdictions relevant to your work. You can also make the Michigan Practice Center your homepage and immediately access all your go-to Michigan sources as soon as you sign in to the Lexis service. With just one click, you can access the state-specific content to expedite your Michigan case searches.
To extract more impactful insights from your Michigan case law research, harness the powerful machine learning and data visualization tools exclusive to our solution. Lexis Answers™ leverages revolutionary AI to anticipate your research path, answer your question and curate the most relevant Michigan court records to save you valuable time. Once you conduct your query, use Search Term Maps to quickly review your Michigan case search results screens, speed up data comprehension and accurately gauge whether reading the case is relevant to your search intent. Discover how top cases in your results cite each other—and how they can work together to bolster your position with the Ravel™ View feature.
With Lexis, get exclusive access to the premier citator and legal research tool courts ask for by name—the renowned Shepard's® Citation Service. This powerful feature uncovers positive and negative case treatments, so you can find the cases needed to formulate more compelling arguments. In fact, Shepard's is the only citation service that displays points of law that judges have repeatedly followed to support their decisions.
Improve The Quality Of Your Deliverables With Lexis
To be proactive in your practice and increase your effectiveness, you need to understand how the evolution of Michigan state law impacts the matters on your desk today. Our regularly updated secondary resources from leading practitioners and renowned publishers, like Matthew Bender®, provide analysis from expert attorney authors to help you determine which primary cases, statutes and regulations to cite in your arguments.
Attorneys can also expedite legal drafting in accordance with Michigan laws so you can concentrate on substantive, higher-value client work. Lexis offers a repository of state-specific forms to springboard drafting. This means that if you identify Michigan case law—similar to your matter at hand—that requires specific forms or filings during litigation, you can work off existing templates.
Choose Lexis to streamline your Michigan court case search. With robust content, trusted citation services and exclusive features, the Lexis solution offers the most data-driven and cutting-edge approach to conducting Michigan case searches.
Start leveraging the ultimate Michigan case search service with a Lexis free trial.
Finished exploring? Start experiencing.
You've seen just a few of the real differences across our content, innovative tools and leading-edge legal technology.
Now let's talk about how we can best apply those differences to meet the distinct needs of your organization.
LexisNexis, a division of RELX Inc., may contact you in your professional capacity with information about our other products, services and events that we believe may be of interest. You can manage your communication preferences via our Preference Center. You can learn more about how we handle your personal data and your rights by reviewing our Privacy Policy.