Research New Jersey Laws & Perform Case Searches with the Lexis® Service
Strengthen your position with the vast repository of New Jersey case law within the Lexis® service—the best New Jersey case search solution for data-driven attorneys ready to expedite their legal research.
With beautiful beaches, busy roads, intense politics, and diverse residents, New Jersey is as fascinating today as it was nearly two and a half centuries ago when it became the third state to ratify the U.S. Constitution. Over the years, New Jersey court cases have created important precedents that still stand today and are cited nationwide. The breadth of New Jersey case law that exists has created an extensive pool of cases to cite when conducting legal research. The only question remains, how do you find the right New Jersey court cases for your matter?
Legal practitioners choose Lexis when conducting a New Jersey case search because of our superior, state-specific content. Research with the largest universe of intelligent legal content—with over 60,000 sources from across New Jersey, the U.S. and beyond—or research from the Lexis New Jersey Practice Center to keep your go-to New Jersey sources on one screen.
The Lexis unparalleled repository of New Jersey court cases translates into unrivaled confidence in your search results. Paired with exclusive, innovative search features to help you find the most pertinent results and powerful visualization tools to gain insights that were previously hidden, your New Jersey case law research just got better.
Unlock New Insights During Your New Jersey Case Search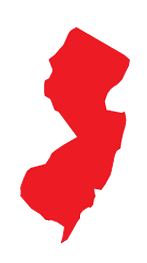 Many legal tasks require intensive New Jersey case law research before delving in. Without the innovative search features within Lexis, you'll be stuck poring over thousands of cases to identify the most relevant to your matter at hand. A rapidly evolving legal landscape and clients who are increasingly expecting more for less means that you don't have time to waste when searching for New Jersey court cases.
Whether you're looking for New Jersey court cases, treatises, regulations, administrative materials, briefs, pleadings, motions, statutes, legislation, state court trial orders or guidance from leading practitioners, prepare to accomplish more with Lexis. Our powerful machine learning and data visualization tools allow for expedited research and more impactful insights. Lexis Answers™ uses revolutionary AI to anticipate your research path, answer your question and curate the most relevant New Jersey case law results to save you valuable time. Once you conduct your query, use Search Term Maps to quickly review your New Jersey case search results screens, speed up data comprehension and accurately gauge whether reading the case is relevant to your search intent. Discover how top cases in your results cite each other—and how they can work together to bolster your position with the Ravel™ View feature.
Increase The Precision Of Your New Jersey Case Search Results
Digest how changes in New Jersey state laws and U.S. law affect your case strategy with secondary resources from leading practitioners and renowned publishers like Matthew Bender. With the Lexis service, get straight to the point with expert insights and timesaving forms including practice guides written by New Jersey practitioners, such as Encyclopedia of New Jersey Causes of Action. As new insights are revealed and you work to create high-impact deliverables, expedite legal drafting according to New Jersey state laws and style requirements with templated forms also available in your subscription through the New Jersey Practice Center.
To expedite your research of New Jersey court cases, choose Lexis—the ultimate case law research solution. With robust content, trusted citation services and exclusive features, the Lexis solution offers the most efficient approach to conducting New Jersey case searches.
Start leveraging the ultimate New Jersey case search service with a Lexis free trial.
Finished exploring? Start experiencing.
You've seen just a few of the real differences across our content, innovative tools and leading-edge legal technology.
Now let's talk about how we can best apply those differences to meet the distinct needs of your organization.
LexisNexis, a division of RELX Inc., may contact you in your professional capacity with information about our other products, services and events that we believe may be of interest. You can manage your communication preferences via our Preference Center. You can learn more about how we handle your personal data and your rights by reviewing our Privacy Policy.