Ever since it was declared the "sexiest job of the 21st century," data scientists have been a hot commodity. But even the most skilled data scientists can come up short on insights if they don't have relevant data available to them. How can companies ensure they have the data streams needed for predictive analytics, machine learning and more?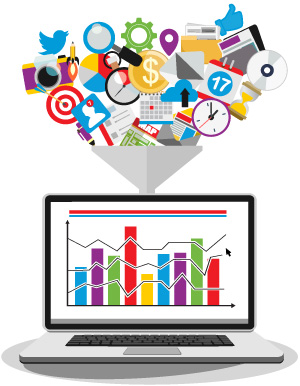 The Nexis® Metabase Application Programming Interface (API) allows data scientists to easily integrate near real-time news and social media into applications to support business-critical analytics projects. Our news API can deliver billions of relevant documents and data points:
Single XML data feed offers access to the most comprehensive, global content collection in the industry, so you can stream open web and licensed content—including news archives going back 40 years—into your platforms and applications.

Metadata and powerful content enrichment based on combination of human curation and smart indexing, tagging, and text normalization help refine data feed results for greater relevance.

By complimenting your existing data sources with a targeted news data stream, you can deliver valuable intelligence to increase decision-making accuracy. The Metabase API gives data scientists access to content needed to:
Analyze the competitive landscape with data gathered from print, web, broadcast and social media so PR and Marketing professionals have the information needed to implement campaigns and strategies that strengthen your brand and drive revenue

Identify local to global trends quickly so your company can respond proactively to market opportunities or disruption

Conduct quant modeling to support informed investment strategies by mutual funds, hedge funds and institutional investors

Enhance predictive modeling, machine learning and other big data initiatives

Review the technical specifications now or fill out the form on the right to arrange a personalized demo of the Nexis® Metabase API.