Retail Banking
Financial institutions must successfully navigate a broad array of complex and constantly evolving regulatory requirements when they transact with consumers. The Retail Banking (U.S.) Module organizes and clarifies these requirements and provides alerts so that retail banks can manage and stay current on the full gamut of risks.
Retail Banking compliance content is organized by:
Privacy and Cybersecurity

Bank Secrecy Act/Anti-Money Laundering

Bribery

Bank Management and Transactions

Deposit Accounts

Consumer Lending

Home Loans
Matthew Biben, a partner at King & Spalding, focuses on complex regulatory and enforcement matters. Matthew was a partner and co-chair of the Financial Institutions Group at Gibson, Dunn & Crutcher. Prior to joining Gibson Dunn, he was a partner at Debevoise & Plimpton where he was co-leader of the Banking Industry Group. Matthew also has significant in-house experience at financial institutions, having served as executive vice president and general counsel for Chase Consumer & Community Banking and as executive vice president and deputy general counsel of the Bank of New York Mellon Corporation.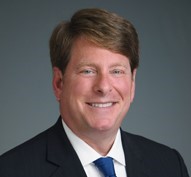 Request a Demo
Learn more about Regulatory Compliance.
By submitting this form, you agree to the LexisNexis Terms of Use
LexisNexis, a division of RELX Inc., may contact you in your professional capacity with information about our other products, services and events that we believe may be of interest. You can manage your communication preferences via our Preference Center. You can learn more about how we handle your personal data and your rights by reviewing our Privacy Policy.
This site is protected by reCAPTCHA and the Google Privacy Policy and Terms of Service apply.