2017 Banking Compliance Calendar
Important dates, reminders and insight around dozens of 2017 regulatory requirements. Download your free copy today.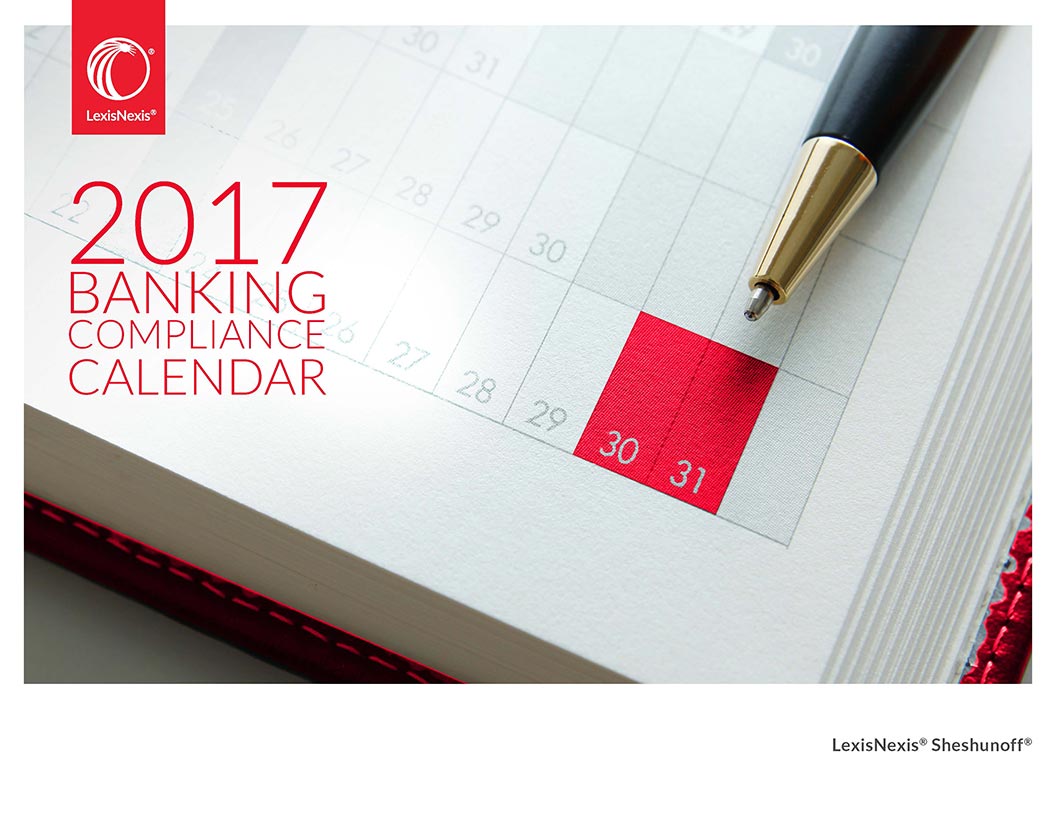 The editors at LexisNexis® Sheshunoff, have created a Banking Compliance Calendar for 2017, which contains:
Important dates and reminders for dozens of regulatory requirements
Insight, background and context for the applicable regulations
Relevant information to help you properly execute against these rules in a manner that avoids fines, lawsuits and reputational risk
Additional guidance and suggested resources to help you satisfy examiner expectations and remain compliant
Download the Full Calendar
The 2017 Banking Compliance Calendar from LexisNexis® Sheshunoff® provides a framework to help your institution plan for and satisfy many of these regulatory demands. You'll find an extensive month-by-month guide with a wealth of information designed to help your organization understand what specific regulations require and when you need to act, as well as suggested timelines for those regulations with broader, annual requirements.
Download your free Calendar today by simply filling in the form on this page.