In 2023, we project that lawmakers will consider over 160,500 new bills and approximately 12,500 carry-over bills. Finding and tracking relevant bills, regulations and agency documents passing through Congress, state legislatures and U.S. territories is difficult, tedious and time-consuming.
The LexisNexis® State Net® Issue Screening Service tracks and collects measures relevant to your organization through a combination of leading-edge technology and experience with professionals in your industry.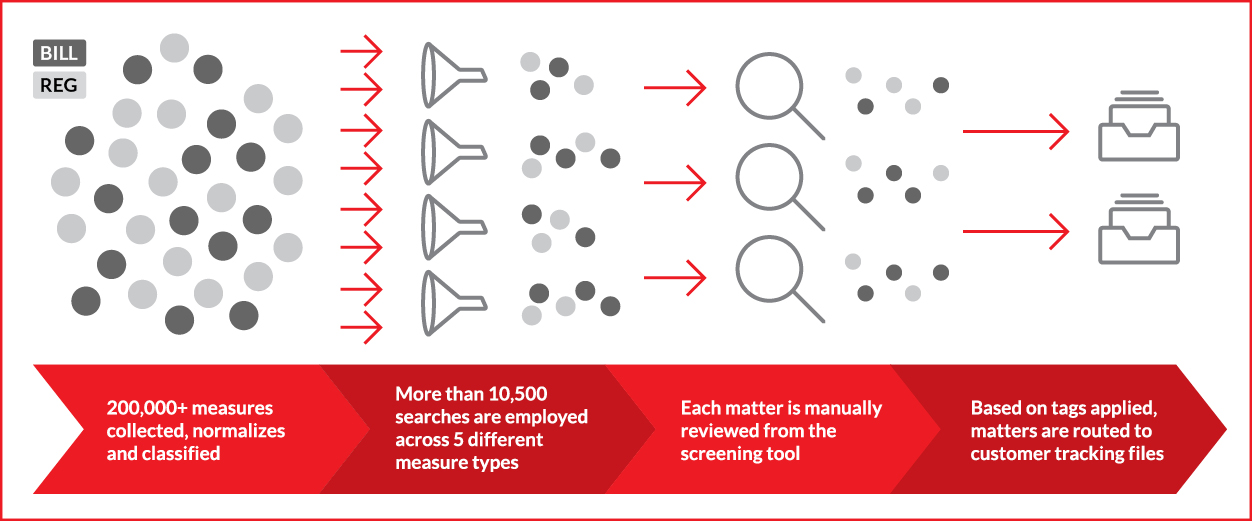 With a few simple steps, the Issue Screening feature will help you gain an edge in today's ever-shifting legislative landscape while helping save you and your organization time and money.
Let's get started
Request a product demonstration by completing the form below. If you need immediate assistance, please call 800-726-4566.
By submitting this form, you agree to the LexisNexis Terms of Use
LexisNexis, a division of RELX Inc., may contact you in your professional capacity with information about our other products, services and events that we believe may be of interest. You can manage your communication preferences via our Preference Center. You can learn more about how we handle your personal data and your rights by reviewing our Privacy Policy.
This site is protected by reCAPTCHA and the Google Privacy Policy and Terms of Service apply.