When SNCJ reported in August 2017 on medical balance billing - the direct charging of patients by healthcare providers for services that aren't fully covered at the providers' rate by the patients' insurance - nearly half of the states had passed legislation addressing the practice, but some were saying congressional action was needed. Two years later there are more state laws on the books but still no federal enactments.
As of January 2017, 21 states had enacted laws or regulations that provided at least some consumer protections against balance billing, according to a report by the Commonwealth Fund, a private foundation that advocates for better healthcare, particularly for vulnerable populations, including the uninsured, those with low incomes and minorities.
The laws in all 21 states required insurers to hold consumers harmless for balance bills, also known as surprise bills because they are often incurred as a result of care received unknowingly from out-of-network providers at in-network facilities, such as a non-network anesthesiologist or radiologist contracted by the emergency department (ED) of an in-network hospital.
Some of the laws went further, prohibiting healthcare providers from balance billing patients. All of the laws applied to HMOs, while about three fourths of them also applied to PPOs. And nearly all of the laws covered ER visits, with about two thirds also covering non-emergency care at in-network hospitals.
The laws in six states - California, Connecticut, Florida, Illinois, Maryland and New York - provided what the Commonwealth Fund considered to be "comprehensive protections." The laws covered both emergency and non-emergency settings, applied to both HMOs and PPOs, and included both consumer hold-harmless provisions and prohibitions against balance billing by providers. In addition, the laws in all six states either set payment standards or established a process for resolving payment disputes between insurers and providers. The laws in California, Florida and New York did both.
Those additional payment provisions allowed for considerable variation among the laws in the six states. For instance, California's law required insurers to pay 125 percent of the Medicare rate or the average in-network rate in the region where the services were rendered, while Illinois' law set no such payment standard. But the Commonwealth Fund noted the laws had "been relatively successful in limiting balance billing in the emergency and in-network hospital settings," according to interviews it had conducted with insurance regulators.
Four more states - Arizona, Maine, Minnesota and Oregon - passed laws providing balance billing consumer protections in 2017 and 2018, according to another report from the Commonwealth Fund early this year. That report also said New Hampshire and New Jersey expanded their existing protections, qualifying them as comprehensive, while Oregon's new law met that standard as well. Those developments brought the total number of states with consumer balance billing protections to 25 and the number of states with comprehensive protections to nine.
This year legislatures in 32 states have considered 94 measures dealing with balance billing, seven of which have been enacted, according to data compiled by Diana Ramsey, a solutions consultant for LexisNexis State Net who specializes in healthcare and health insurance legislation.
The enactments include:
Colorado HB 1174, which requires healthcare providers, facilities and insurers to inform patients about the provision of services by out-of-network providers;
Nevada AB 469, which limits the amount out-of-network healthcare providers can charge insured patients for certain medically necessary emergency services and requires insurers to arrange for the transfer of insured persons to in-network facilities in certain situations;
Texas SB 1264, which, among other things, authorizes regulatory agencies that license or certify healthcare providers to take disciplinary action against them for balance billing and authorizes the state attorney general to bring civil actions against such providers; and
Vermont SB 31, which prohibits surprise billing for out-of-network emergency medical services.
The volume of introductions is up from this same time in 2017, when Ramsey had identified 66 measures in 27 states. The number of enactments is down slightly compared to two years ago, seven versus 10.
Despite all the activity on the issue at the state level in recent years, some have said state laws can only go so far because federal law, the Employment Retirement Income Security Act of 1974 (ERISA), exempts health insurance plans provided to workers by private-sector employers from state regulation. And those health plans, known as "self-funded" or "self-insured" plans, in which employers pay their workers' claims directly with company funds instead of contracting with an insurance carrier to do so through a "fully insured" plan, cover 61 percent of insured workers, according to the Kaiser Family Foundation's 2018 Employer Health Benefits Survey.
As the Commonwealth Fund stated in its 2017 report, "A federal solution would go farthest, since most individuals with private insurance are in employer-sponsored self-insured plans."
There was some interest in such a solution in Congress last session, with bills having been introduced by Democrats in the House and Senate, and draft legislation released by a bipartisan group led by Sen. Bill Cassidy (R-Louisiana), according to a blog post by the healthcare policy journal Health Affairs.
"One of the most critical aspects of the draft proposal, titled 'Protecting Patients from Surprise Medical Bills Act,' is that it would protect people in the ERISA-covered population," noted the National Conference of State Legislatures.
This congressional session at least nine bills dealing with balance billing have been introduced, according to the State Net data. The legislation includes a bipartisan measure sponsored by Sen. Cassidy and an introduction from Democratic presidential candidate Sen. Elizabeth Warren (D-Massachusetts).
President Trump has also voiced support for ending the practice of balance billing.
"The pricing is hurting patients, and we've stopped a lot of it, but we're going to stop all of it," he said at a roundtable discussion with surprise medical bill recipients, doctors and health policy experts in January, according to a report by Kaiser Health News.
That discussion evidently left some of the attendees feeling optimistic about the prospect of federal action on the issue.
"Reading the tea leaves, I think there's big change coming," said David Silverstein, founder of the Colorado-based nonprofit Broken Healthcare.
Until that change comes, however, states will likely continue to take action on balance billing. A white paper issued this year by the Brookings Institution's Center for Health Policy and the USC Schaeffer Center for Health Policy & Economics suggested there's room for states to do so - and even protect enrollees in self-funded employer plans - without the risk of ERISA preemption by focusing on health care providers rather than insurers.
"Since the mid-1990s, the Supreme Court has been clear that states can engage in 'general health care regulation' - even if the rules affect ERISA plans," the paper states. "Thus, states are permitted to regulate the conduct of health care providers even when they treat patients covered by self-funded employer plans."
The paper lays out two broad approaches states can use to address surprise billing comprehensively. One is "billing regulation," restricting how much out-of-network providers can charge insurers and patients in certain situations, either by setting specific rates or by allowing rates to be determined through arbitration.
The other approach is "contracting regulation," effectively eliminating the possibility that ancillary ED staff or services can be out-of-network at in-network facilities, either by requiring those providers to join the insurance plans the facilities they are affiliated with are in or by prohibiting the providers from contracting with insurers or directly billing patients, making them dependent on their affiliated facilities for payment.
The paper's authors acknowledge those approaches present some challenges for state policymakers. Payment standards, for instance, can be set too high, leading to excessive healthcare spending, or too low, potentially reducing access to certain medical specialties due to insufficient financial incentive to pursue the necessary training. Requiring facility-based clinicians to "join every single health plan network that the facility is in, especially for clinicians practicing in multiple facilities, could prove time-consuming and administratively burdensome," the authors also point out.
The state of Washington took a different tack with the balance billing measure it enacted this year, HB 1065. The law bans the practice for certain services provided to individuals enrolled in fully insured health plans and plans offered to public employees, and allows self-funded plans to opt to be subject to the same provisions.
With studies showing that 1 in 5 ER visits involve care from out-of-network providers that could result in balance bills and many of those bills reaching into the thousands or even tens of thousands of dollars, state lawmakers that haven't addressed the issue may come under increasing pressure to take action of some kind, whether it encompasses employer-provided plans or not.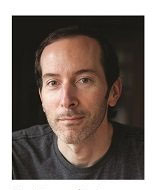 By—Korey Clark