LexisNexis® Media Intelligence Solutions
Inform your communications and business strategies with our media monitoring, social analytics and news curation tools.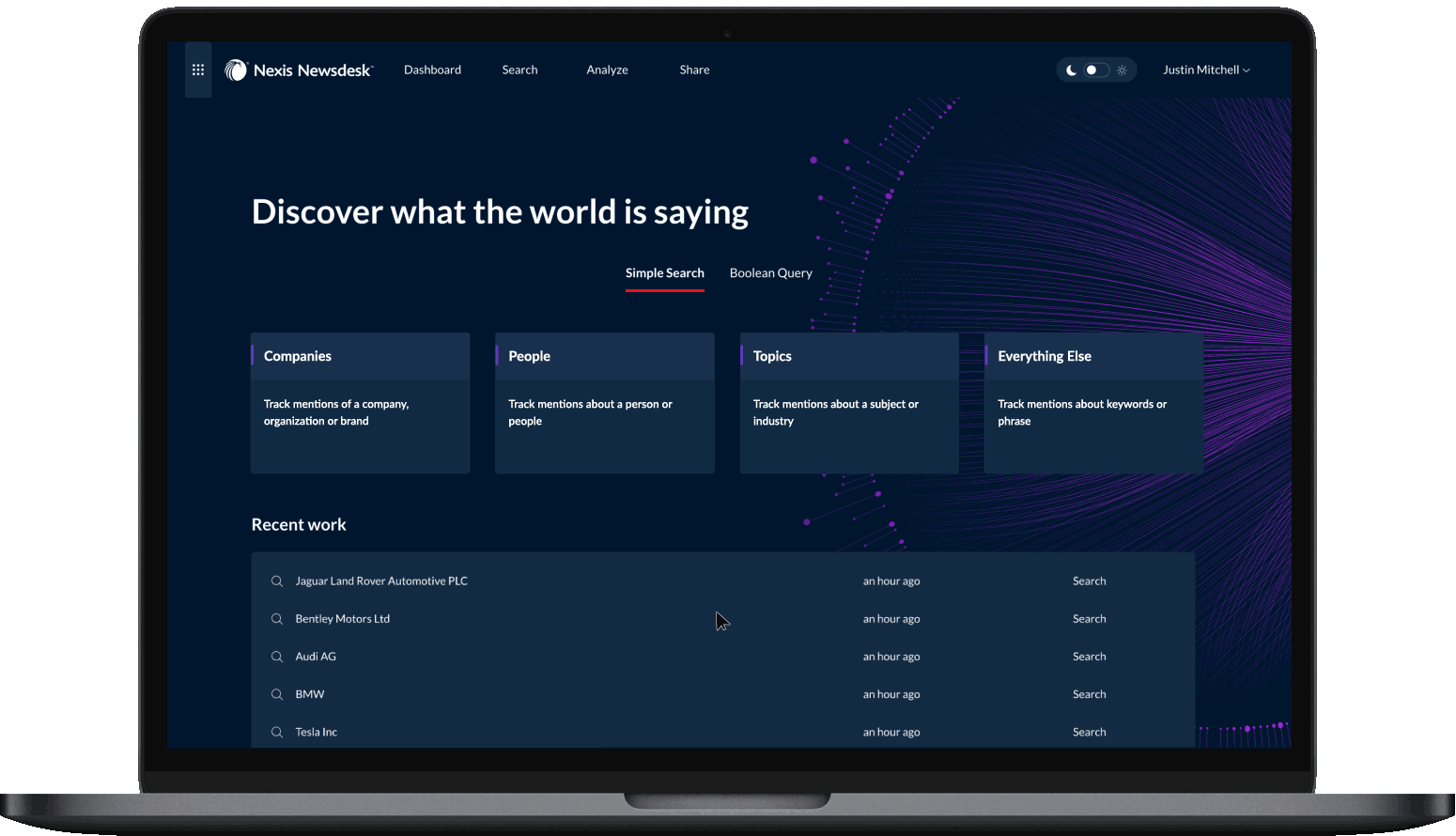 The media intelligence capabilities that keep you close to your audience. And let you run laps around the competition.
The benefits of using our media intelligence solutions to understand your brand, research your competitors, amplify your brand voice and guide decision making.
Let's get started
Contact us by completing the form below or if you need immediate assistance, please call 1-888-46-NEXIS.
By submitting this form, you agree to the LexisNexis Terms of Use
LexisNexis, a division of RELX Inc., may contact you in your professional capacity with information about our other products, services and events that we believe may be of interest. You can manage your communication preferences via our Preference Center. You can learn more about how we handle your personal data and your rights by reviewing our Privacy Policy.
This site is protected by reCAPTCHA and the Google Privacy Policy and Terms of Service apply.