Nexis® Features
Discover the features you'll love when researching with Nexis – from basic to Boolean search, newsletters, alerts, and more.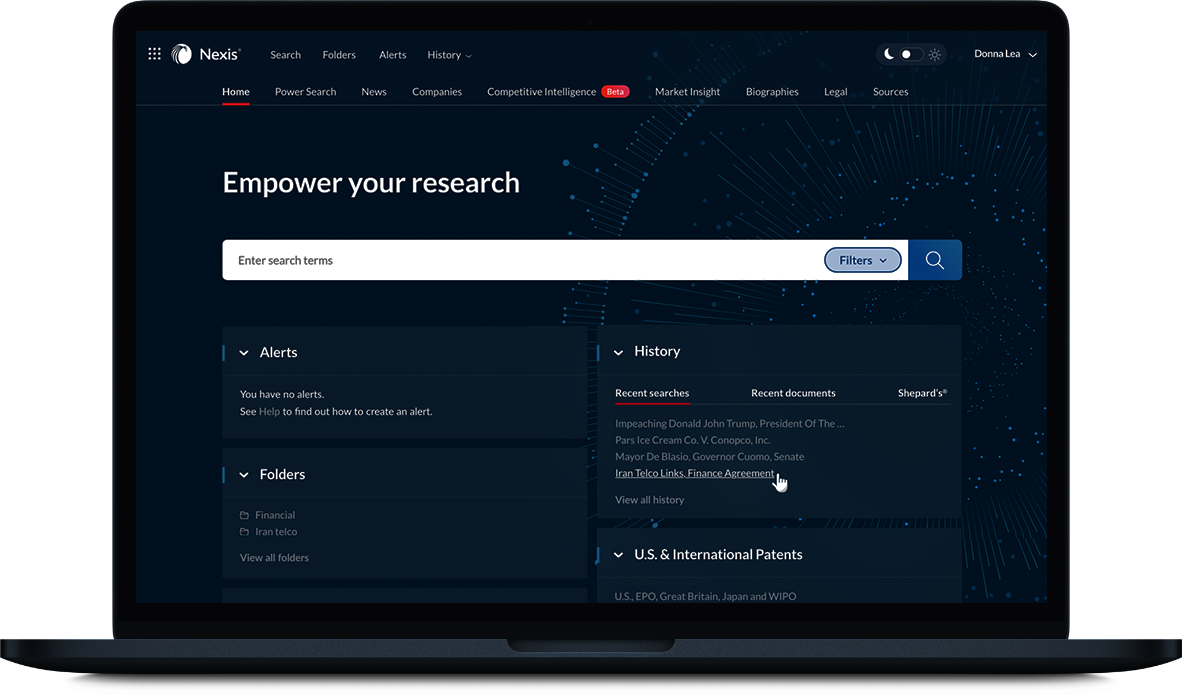 Learn Even More About Nexis
Here are some resources to help you discover more of what we have to offer.
Have questions about Nexis? We can help.
Learn more about the features and content sets that make Nexis the best research tool available. Complete the form below or call 1-888-46-NEXIS to connect with an expert today.