The consolidated U.N. sanctions list only covers 14 sanctions regimes, but the document spans 173 pages. And that's just one of numerous sanctions, politically exposed persons (PEPs), blacklists and watchlists that companies need to consider when it comes to mitigating risk. Read on to learn why monitoring for compliance risk is a necessity.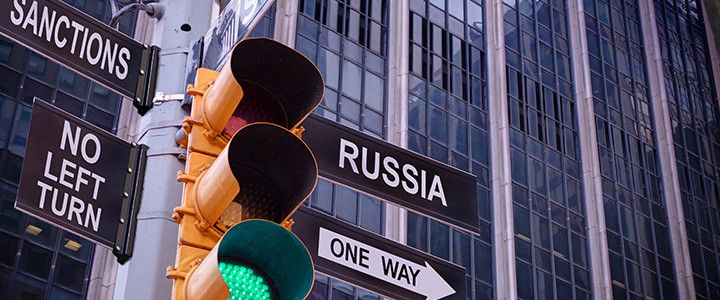 Go beyond background checks to address sanctions risk
The banking and financial services sector is well-versed in monitoring for compliance risk, but as companies across other industries expand business operations to a global stage, they are discovering the hard way that sanctions risk monitoring isn't just for banks anymore. Why? Not only must companies consider compliance requirements of their home country, but they must also understand the sanctions regimes in other countries, especially when engaging third parties as suppliers or agents acting on their behalf.
Get your copy of our in-depth look at supply chain risk monitoring for sanctions compliance to find out:
Why sanctions risk appears to be on the rise
Which industries saw the stiffest OFAC penalties for failing to identify sanctions and PEPs risk
Where new sanctions are being introduced as a result of geo-political circumstances
Out of 16 OFAC penalties and settlements levied in 2017, ten involved organizations outside the banking and financial services industries. How confident are you that your current sanctions risk mitigation process goes deep enough?
Putting together a vigorous sanctions risk monitoring program
Know your customer (KYC) is a common refrain in banking, but any organization that relies on third parties is vulnerable to sanctions risk. What types of questions should companies ask when conducting due diligence and monitoring for compliance risk?
Have you uncovered the controlling interests—beneficial ownership—behind customers, suppliers or other third parties?
Are your products or services subject to an embargo?
Is a country where you are doing business known as a facilitator for sanctioned countries or regimes?
Do you have end-use statements and sanctions clauses in your sales contracts?
Read more about the complex sanctions landscape and how monitoring for compliance risk complements onboarding background checks and better protects your company.
Fill out the form at the right to access "Better Safe than Sorry: The Case for Building a Robust Sanctions Compliance Program."
A dedicated LexisNexis® consultant can work with you to assess your current due diligence and risk monitoring processes, uncover potential gaps, and provide information on best practices. When you're ready, we can determine which product in our full suite of entity due diligence and monitoring solutions may be right for your business. Let us know you're ready and one of our dedicated consultants will contact you.
LexisNexis has been named a 2018 Spend Matters Provider to Know.