Features & Services for Enhanced Media Intelligence
Newsletter Curation Services
Deliver custom newsletters that make your customers sit up and take notice. Your brand. Your choice of topics. Learn how we can help you provide customers with the timely, relevant information they want.
Brand Health Report
Is your brand overdue for a check-up? Capture a complete picture of your brand's strengths and weaknesses with a Brand Health Report so you can develop proactive strategies that grow your brand.
Brand Benchmark Analysis
Is your brand a minnow or a shark among a sea of competitors? Our Brand Benchmark Report uses media analytics to help you understand your brand's share of voice, volume of coverage, and more.
Media Landscape Report
Make the most of your PR and marketing budgets with a Media Landscape Report. Use it to identify key messaging picked up from your brand coverage and the best publications and journalists for your pitches.
Social Media Influencer Landscape Report
Choosing a social media influencer for your brand isn't just a numbers game. Find out which influencers have followers that reflect your target audiences in our Social Media Influencer Landscape Report.
Custom Media Analysis Reports
Hungry for something different? Our Custom Media Analysis Reports let you choose from a menu of options to satisfy a wide range of media intelligence needs, from visibility analysis to emerging trends.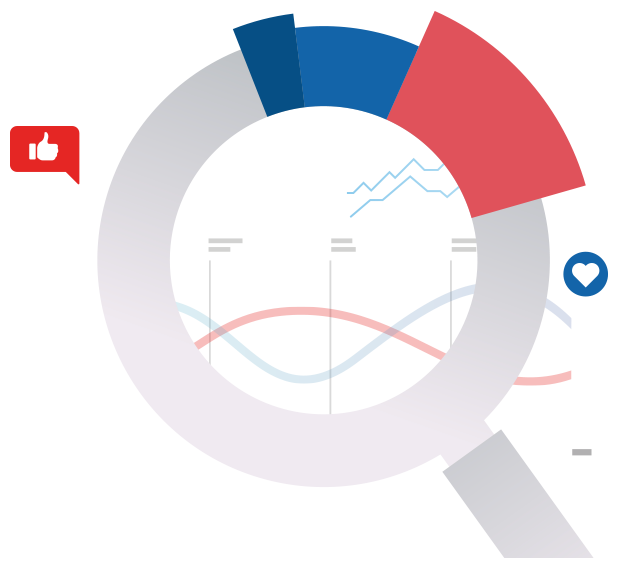 Nexis Media Intelligence Research and Analytics offers:
Experienced, knowledgeable group of experts
Access to the most comprehensive global data set
Powerful analytical software
Tested process of collaborative planning & objective setting
A Full Suite of Media Intelligence Solutions
A media monitoring suite of powerful analytics, expert human analysis and the most comprehensive set of global news and social content in the market.