Farm to fork transparency is more than a consumer trend. In the wake of food recalls, outbreaks of food-borne illnesses, and revelations about forced labor in the food supply chains, regulators have put the Food and Beverage sector on notice: Implement enhanced vendor risk assessments and ongoing supply chain risk monitoring or face financial and reputational consequences.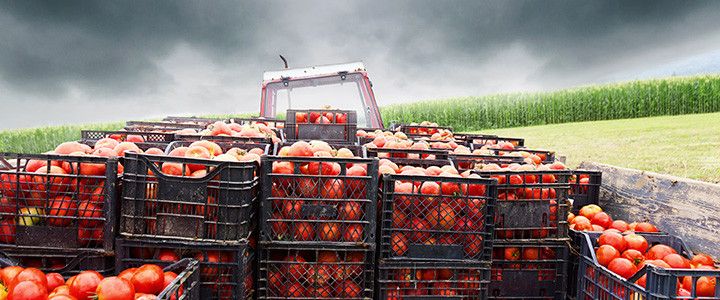 What are the latest risk monitoring requirements for the industry?
According to Statista, the FDA recalls nearly 100 million units of food every quarter, with more than 23 percent of those recalls affecting prepared foods.[1] As a result, the U.S. Food and Drug Administration (FDA) has introduced additional rules and regulations—from the Rules on Sanitary Transportation added to the Food Safety Modernization Act to the newest Foreign Supplier Verification Program requiring more robust third-party risk monitoring.
Download your copy of "Supply Chain Transparency: Food and Beverage Standards & Regulations" for details on:
Types of organizations subject to the FDA requirements for enhanced risk analysis and risk monitoring to address food safety and quality
Steps for conducting a vendor risk assessment to meet Foreign Supplier Verification Program requirements
How to put together a comprehensive risk mitigation process to address supply chain transparency
Can your risk monitoring identify forced labor in food supply chains?
Product recalls aren't the only events that can hurt organizations in the Food and Beverage sector. The U.S. Department of Labor report, "Data for Good: The 2018 List of Goods Produced by Child Labor or Forced Labor," offers some eye-opening statistics: [2]
Of the estimated 152 million children in child labor in 2016, 70 percent worked in agriculture
Of the 25 million adults in forced labor, over 8 million are in debt bondage and 64 percent were in the Asia-Pacific region
Headlines bear witness to these facts. Investigations and subsequent risk analysis have uncovered child labor in chocolate, coffee and tea supply chains, as well as harrowing stories of forced labor on Thai fishing and shrimping boats. Laws like the UK Modern Slavery Act and the California Transparency in Supply Chains Act aim to end forced labor in food supply chains by expecting vendor risk assessments and greater vigilance through ongoing risk monitoring. And if companies fall short, they face the likelihood of consumer class actions, boycotts and other negative reputational and financial outcomes.
See how third-party risk monitoring can keep your food and beverage supply chain healthy.
Fill out the form at the right to access this informative eBook today.
A dedicated LexisNexis® consultant can work with you to assess your current due diligence and risk monitoring processes, uncover potential gaps, and provide information on best practices. When you're ready, we can determine which product in our full suite of entity due diligence and monitoring solutions may be right for your business. Let us know you're ready and one of our dedicated consultants will contact you.
LexisNexis has been named a 2018 Spend Matters Provider to Know.