Financial Risk Management
Nexis Diligence+™ helps you shed light on the financial losses related to potential business decisions, supply chain disruptions and compliance failures—so you have a better understanding of what moves to make and partnerships to forge.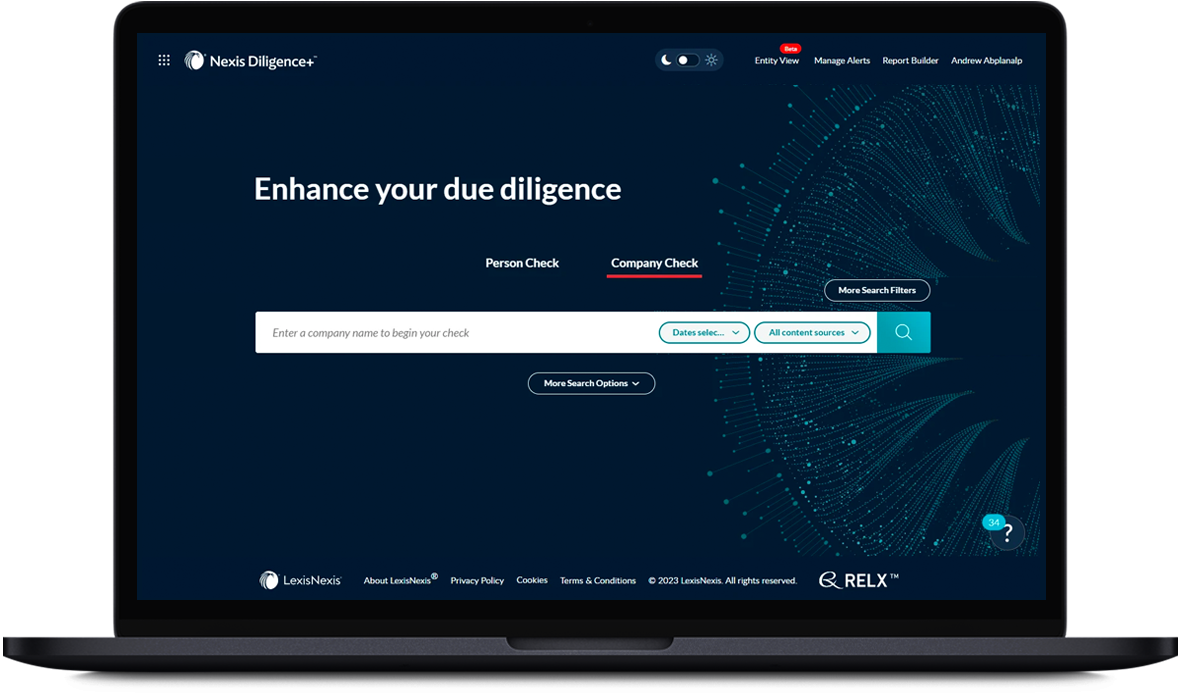 Have questions about Nexis Diligence+? We can help.
Learn more about Nexis Diligence+, a comprehensive due diligence solution that sets a higher standard for thoroughly assessing risk at scale. Complete the form below or call 1-888-46-NEXIS to connect with an expert today.
By submitting this form, you agree to the LexisNexis Terms of Use
LexisNexis, a division of RELX Inc., may contact you in your professional capacity with information about our other products, services and events that we believe may be of interest. You can manage your communication preferences via our Preference Center. You can learn more about how we handle your personal data and your rights by reviewing our Privacy Policy.
This site is protected by reCAPTCHA and the Google Privacy Policy and Terms of Service apply.