Think forced labor is a third-world problem? Evidence suggests otherwise, and companies have a mandate—from legislators, investors and consumers—to better mitigate supply chain risk. Take a closer look at the issue of forced labor and the need for due diligence and ongoing risk monitoring to help bring an end to unfair and unsafe employment.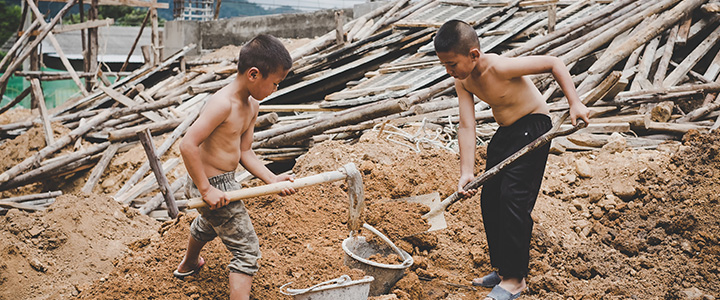 Our Executive Overview, Forced Labor eBook, and Forced Labor in the U.S. factsheet detail the appalling truth: Nearly 25 million men, women and children toil in demanding, dangerous jobs from which they have little chance of escape. Governments around the world are enacting legislation similar to the UK Modern Slavery Act and The California Transparency in Supply Chains Act to help protect workers trapped in unspeakable circumstances.
During an event at the 73rd session of the UN General Assembly in September 2018, Deputy Secretary of State John J. Sullivan remarked, "Effectively combating trafficking in supply chains requires strategic cooperation with civil society and most importantly, the business community."[i] He went on to note that collaboration with the governments of Australia, Canada, New Zealand, and the United Kingdom has resulted in a set of core principles to guide government action to combat human trafficking—which often leads to forced labor—in global supply chains. The principles recommend that governments:
Take steps to prevent and address human trafficking in government procurement practices
Encourage private sector involvement in preventing and addressing human trafficking in supply chains including risk-appropriate due diligence and ongoing risk monitoring
Advance responsible recruitment policies and practices to reduce worker fraud and exploitation
Harmonize information sharing and policy development to combat human trafficking.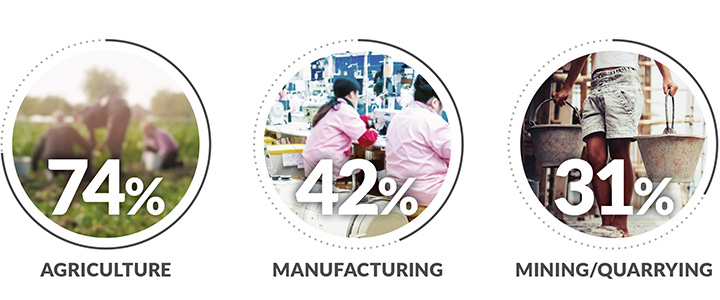 In fields, factories and mines around the world, people are exploited in order to fill grocery carts, stock clothing racks, and power electronic devices. Download these valuable resources on forced labor and third-party risk to find out:
Why is forced labor so difficult to eradicate?
Which industries are most susceptible to forced labor risk?
What legal requirements must companies address to comply with forced labor legislation around the world?
We will also look at the additional pressures that companies face because of Corporate Social Responsibility (CSR) and Environmental, Social & Governance (ESG) expectations from consumers and institutional investors.
Fill out the form at the right to access these materials today.
A dedicated LexisNexis® consultant can work with you to assess your current due diligence and risk monitoring processes, uncover potential gaps, and provide information on best practices. When you're ready, we can determine which product in our full suite of entity due diligence and monitoring solutions may be right for your business. Let us know you're ready and one of our dedicated consultants will contact you.
LexisNexis has been named a 2018 Spend Matters Provider to Know.
[i]Sullivan, John J. "Remarks on 'Stepping up Action to End Forced Labor, Modern Slavery, and Human Trafficking," Speech from the 73rd session of the UN General Assembly Side Event on Human Trafficking. September 24, 2018. Accessed at: https://www.state.gov/s/d/2018/286211.htm