In today's complex corporate risk landscape, staying alert to risk red flags requires unrelenting focus—from pre-onboarding risk analysis to ongoing risk monitoring. Uncovering risk too late can damage your company's reputation, finances and long-term sustainability. Yet, many organizations still rely on manual processes that strain human resources and provide an incomplete view of risk.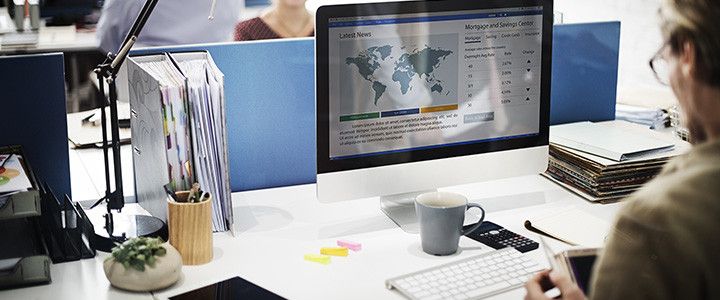 What gaps do you need to fill in your risk management process?
Technology can help your company overcome both the inefficiency and ineffectiveness of manual risk management, but only when the solution you choose fits your specific risk considerations. Find out what questions you should ask when evaluating different types of risk management technology in our Risk Mitigation Buyer's Guide.
Download your copy for answers to:
What internal and external pressures are driving companies to up their investment in risk mitigation technology
What types of tools are available to empower three critical components of risk management—risk analysis, due diligence, and ongoing risk monitoring
What criteria should you look for before investing in tools to enhance risk awareness and proactive decision making
Once you have those answers, you can identify the best technology for your company's workflow and deliver a more comprehensive view of the risks you face.
Is a third-party risk monitoring solution your best option?
While many companies undertake some level of due diligence when onboarding new clients, business partners, or suppliers, far fewer have ongoing risk monitoring in place. Yet, negative headlines and compliance investigations highlight the dangers of a one-and-done approach to identifying risk. Regulators and risk management experts alike say that third-party risk monitoring empowers companies to shift from reactive to proactive risk management.
Make an informed choice before investing in a risk mitigation solution.

Fill out the form at the right to access your free copy of "The Risk Mitigation Buyer's Guide: Finding the Right Fit for Your Workflow."
A dedicated LexisNexis® consultant can work with you to assess your current due diligence and risk monitoring processes, uncover potential gaps, and provide information on best practices. When you're ready, we can determine which product in our full suite of entity due diligence and monitoring solutions may be right for your business. Let us know you're ready and one of our dedicated consultants will contact you.
LexisNexis has been named a 2018 Spend Matters Provider to Know.