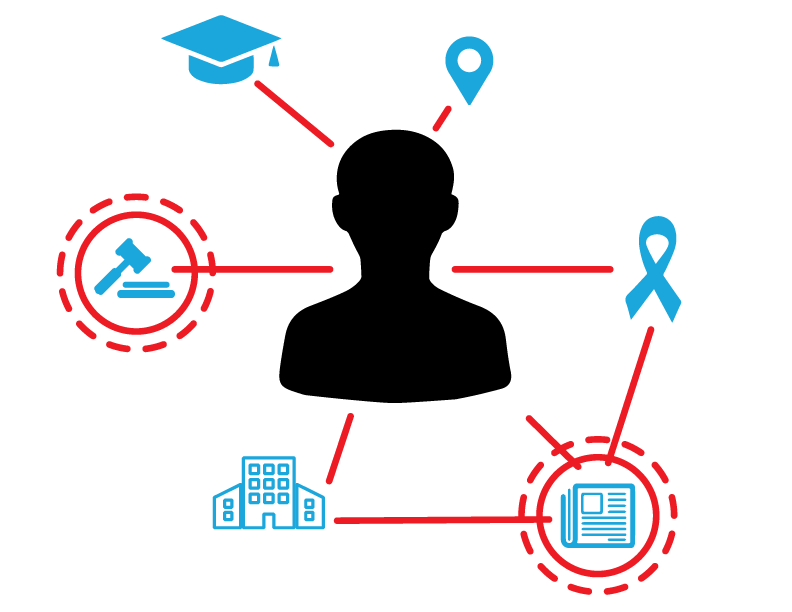 A donor profile is key to maximizing donations and an ideal profile encompasses personal and professional attributes of a donor. Whether you are trying to identify interests, hobbies, political and religious affiliations, professional licenses, past giving history or indicators of wealth, there are numerous sources to consult. With Nexis® for Development professionals, you can conduct comprehensive,efficient prospect research, leaving no stone unturned and knowing that you are using trusted information.
Develop a donor profile that compiles relevant data points from:
Financial information, including SEC filings, bankruptcies, liens
Corporate hierarchy information
Mergers & acquisitions data
Professional and sport licenses
Political contributions and registrations
Education and employment history
With the extension collection of news, company and public records sources from LexisNexis, you can build profiles on new donors or update your existing donor basewith confidence, andgain the insights needed to develop profitable relationships with major philanthropic donors.
Building and verifying a donor profile is easy with authoritative sources and precise searching capabilities. Arrange a personal demo of Nexis® for Development Professionals today.