Our eBook, "Keys to Measuring Social Media Influencers," digs into the influence that digital media has had on public relations and marketing, and how PR and marketing professionals can ensure that they have the right social media influencers on their side by conducting buzz monitoring with social listening and social analytics tools. Start reading below:
Public relations and communications professionals have always played an important role in shaping public perceptions of corporate brands, driving greater awareness of those brands within key target audiences and ultimately supporting corporate objectives for business development. But in recent years, the lines between traditional "public relations" and "marketing" have become blurred by the rise of digital media.
Corporate marketing executives have quickly embraced the importance of social influencer marketing as a powerful way to drive customer acquisition. Consider this empirical data:

Forbes reported, "84 percent of marketers plan on executing at least one influencer marketing campaign during the next 12 months."

Seven in 10 professional marketers said that influencer marketing is "a great way for us to grow awareness on various social media platforms," according to a Bloglovin' survey.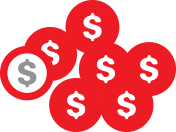 Businesses are making $6.50 for every $1 spent on influencer marketing, according to a poll of marketing professionals conducted by Tomoson, making it the "fastest-growing online customer-acquisition channel, outpacing organic search and email marketing."
Critical Components of the Communications Lifecycle
One recent blog post identified 10 brands that have effectively integrated social influencer marketing into their marketing communications strategies. They range from clothing brands such as Old Navy and Gap, to beverage companies such as Naked Juice and Diageo Spirits, to tech companies such as Skype. The rise and importance of social media influencers as a key component of corporate marketing and PR strategies is clear. But strangely, the industry has failed to advance when it comes to measuring the impact of influence and evaluating which specific influencers will move the needle for which specific brands.
Download the eBook today to read more about how online influence works, and these 5 considerations when evaluating and engaging influencers:
Relevance
Credibility
Consistency
Engagement
Network
Fill out the form at the right to read the full eBook at your convenience.