With ongoing attacks on the credibility of mainstream media, journalists, publishers and TV production companies must remain vigilant when it comes to identifying reliable sources, verifying data and vetting guests. How do you protect your reputation in the 'fake news' era? By delivering properly fact-checked stories and reputable experts or interview subjects for on-air broadcasts.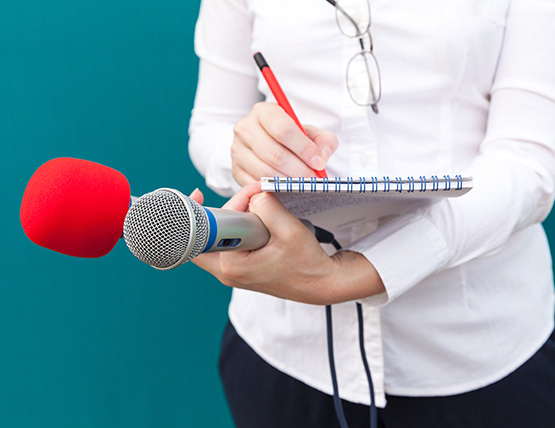 Of course, thanks to a 24/7 digital news cycle and the speed at which stories are shared on social media, you also need fast, convenient access to current and archival news, public records and more. You can't afford to go on a prolonged scavenger hunt across the web to find relevant background information or trustworthy sources.
Nexis puts more than 40,000 expert-curated sources—right at your fingertips.
Premium print and web news, as well as select social media sources
600 company and financial sources
300 industry sources
200+ executive and biographical sources
Regulatory and legal content
More than 82+ billion public records
Whether you're looking for inspiration for a news article, background details for an emerging story, or a credible source for an interview, Nexis helps you find what you need so you can stay ahead of the competition.
With Nexis you can:
Find interview subjects to reach out to when you need a quote for an impending article or an expert commentator for an upcoming broadcast.
Easily conduct due diligence and in-depth research for talk show guests.
Use Alerts to monitor news coverage on topics or individuals of interest and to spot emerging stories—and your next big headline—sooner.
Analyze news coverage to understand reporting trends.