Renewed confidence in real estate—combined with growing wealth from emerging markets—means that real estate professionals will face increased competition in the coming years. According to one industry report, "In order to prosper in real estate's new world, leading industry players, such as managers, developers and the investment community need to make sure they have the right capabilities and qualities." 1
Conduct real estate research more efficiently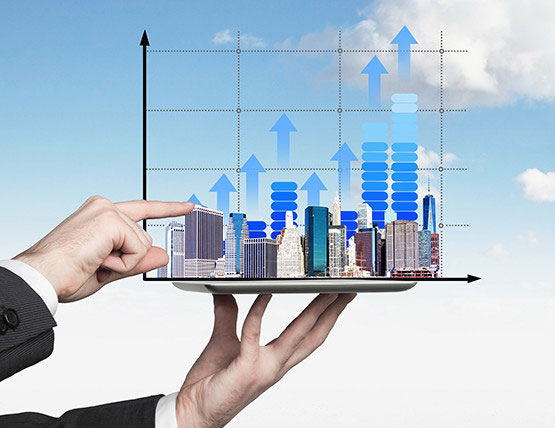 Time is not on your side when it comes to gathering the intelligence needed to make smart, timely decisions. If you rely on multiple tools to access the public records and news you need, the hours add up quickly. Conduct research faster with Nexis® for Real Estate.
Nexis for Real Estate offers access to a comprehensive range of public records, property ownership records, and bankruptcy, judgment and liens data—all in one place. With more than 82+ billion public records, including hard-to-find addresses, telephone numbers, emails and family members, it also enables you to:
Take advantage of LexisNexis SmartLinx® reports to uncover connections between individuals, businesses and locations.
Identify and verify LLC partners and principals, along with property ownership.
Conduct due diligence on potential partners before entering into business relationships.
In addition, you gain access to more than 40,000 print and online global, national and regional news sources so you can:
Spot buying triggers, such as when businesses are entering, expanding or leaving your region, to identify emerging commercial and residential real estate opportunities.
Track foreclosure and bankruptcy notices in the news—before they're available in public records.
Review local or regional news to spot potential property investments.
Improve the quality of your contacts database
Nexis for Real Estate enables you to find critical contact information. Offering details on 75 million executives and 80 million public and private companies in the U.S. and around the globe, Nexis for Real Estate allows you to:
Find up-to-date information to help you stay connected with the right people.
Generate lists of companies or executive contacts based on the criteria of your choosing, such as location, revenue or industry classification.
Gain deeper insights into companies that are expanding or moving into your area so you can understand their prospective real estate needs.
Arrange a personalized demo of Nexis for Real Estate to see this versatile solution in action.