See case presentations from a new angle with technology-driven Sanction® software.
Deliver a compelling argument with a powerful multimedia presentation of your case. This versatile software helps buttress your case presentation by incorporating audio and video testimony, animations and other vivid demonstratives, while handy organization and layout tools help you do it all quickly. And you can save money by creating presentations yourself, without having to hire a graphic artist.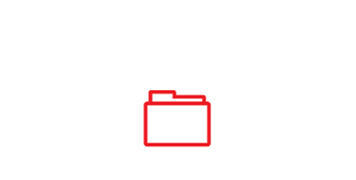 Organize
Quickly assemble documents, exhibits, transcripts, visuals and videos that comprise your case—in a single location. Seamlessly incorporate new evidence into your project, no matter when it arrives.
Categorize each piece of evidence for easy sorting and retrieval.
Identify and rename duplicate files.

Visualize
Create clear, polished and compelling presentation materials for use in mediations, arbitrations, trials, settlement conferences, Markman hearings, summary judgment hearings and even during client meetings.
Articulate case strategy to the judge, jury, clients, witnesses and attorneys.
Play audio and video while simultaneously displaying relevant documents, images, timelines or animations. Synchronize video testimony, including time stamps, with deposition transcripts.
Layer and peel away images, such as medical illustrations and crime scene re-creations.

Streamline
Take control of presentations with superior speed, stability and performance in an easy-to-use interface.
Save time by dragging and dropping documents, exhibits and videos.
Create and edit video clips on the fly in response to a ruling or testimony.
Bulk edit elements across your case file with search and replace functionality.
Display exhibits, including PDFs—no waiting during your presentations.
TELL YOUR CASE STORY
Request a free 30-day trial of Sanction® software
LexisNexis, a division of RELX Inc., may contact you in your professional capacity with information about our other products, services and events that we believe may be of interest. You can manage your communication preferences via our Preference Center. You can learn more about how we handle your personal data and your rights by reviewing our Privacy Policy.
Already have Sanction®?
LexisNexis listens to customers and continually develops software upgrades and training resources to improve the user experience.

Training and Resources
Make the most of your time. Find tips, shortcuts and overall how-to instructions in quick, easy-access videos.