Investors and consumers have raised the bar on companies: Meet our ethical expectations or lose our trust (and financial support). The focus on corporate social responsibility (CSR) and environmental, social and governance (ESG) standards means companies need more proactive risk analysis strategies.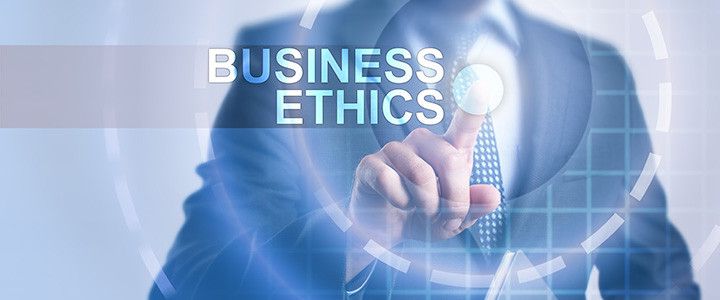 How can third-party risk monitoring help?
Our eBook, "Ethical Expectations: Corporate Behavior in Investors' Cross-Hairs," takes a closer look at shifting attitudes on business conduct. The 'profit at any cost' mindset is being replaced with the expectation that companies consider their impact on the world.
Companies must expand beyond monitoring for regulatory & financial risks; after all, regulators aren't the only ones watching—investors and consumers are too. Increasingly, institutional investors put their money into companies that embed ESG in their operations—from establishing an ethical tone from the top to developing a principled procurement strategy to mitigate the risks of corruption, forced labor or environmental harm across the supply chain.
Download your copy of the eBook to read more on:
Why investors put so much stock in ESG standards—and what happens when companies fail to meet them
How consumers' Awareness, Affinity, Advocacy and Activism can positively or negatively impact corporate brands
How companies can use automated risk monitoring and analysis to identify and manage emerging threats
We also share real-world examples of companies that have paid a high price for failed third-party risk management and others that have earned financial and reputational rewards for successful CSR.
Does monitoring for compliance risk really help companies achieve CSR goals?
Given the financial and reputational risks associated with bribery and corruption, companies need a robust, risk-based process in place to monitor for PEPs and sanctions risk. But to meet the increased expectations that companies have a positive impact on their employees, local communities and the world, risk monitoring across a full array of PESTLE factors—Political, Economic, Socio-cultural, Technological, Legal and Environmental—can provide better visibility into potential threats. This 'long-view' of risk enables companies to respond proactively—whether it's responding to breaking news about a supplier shirking environmental safeguards or an angry customer's tweet encouraging a brand boycott.
Download your copy of the Ethical Expectations eBook.
See what's influencing investors and consumers to put their money with some companies and not others. Fill out the form at the right to access your free copy of the eBook today.
A dedicated LexisNexis® consultant can work with you to assess your current due diligence and risk monitoring processes, uncover potential gaps, and provide information on best practices. When you're ready, we can determine which product in our full suite of entity due diligence and monitoring solutions may be right for your business. Let us know you're ready and one of our dedicated consultants will contact you.
LexisNexis has been named a 2018 Spend Matters Provider to Know.