There was a time when, if you weren't in Las Vegas and you wanted to put some money down on a football game – say $100 that the Rams would cover the spread on Sunday – you needed to talk to a bookie. So, you picked up your phone.
That bookie – maybe a guy who looked a little like Walter Matthau, wore a hat and smoked a cigar – isn't really a part of the scene anymore. But Americans are still putting lots of money down on sports, and more of them seemingly every month are doing it legally, with more than 15 states now having voted to allow some sort of sports betting.
And those bettors are still using their phones.
Only now, instead of calling Walter Matthau, they are using apps on their phones to place online bets. It's a phenomenon that is transforming the landscape of legislating and regulating sports betting, just a little over a year after it became legal at all.
Judging by early figures on how much sports books are making from online betting, they won't be going back to the old way any time soon.
As more states join those where bettors can now or will soon be able to wager on sports, the question of where and how they can do it may mean the difference between getting or not getting the support of some entrenched gambling interests. Casinos and racetracks looked forward to benefitting from running sportsbooks – bringing in sports bettors can lead to revenue throughout the facilities. But some see a world where people mostly bet online as a threat.
New Jersey is at the forefront of the new American gambling craze. The Garden State pushed to legalize sports betting when it was barred by federal law and saw its push through to the U.S. Supreme Court. Having done so, it naturally was at the leading edge as the first states started to enact laws to allow sports wagering after the high court said last year that they could.
Now it's a money leader. In May of this year, for the first time, New Jersey sports books brought in more money ("handle" in gambling parlance) than the longstanding establishments in Nevada, where sports bets have been legal for years.
But you won't necessarily find huge crowds of sports bettors on the casino floors of Atlantic City or at the Meadowlands Racetrack. The handle at brick-and-mortar sports betting sites in New Jersey isn't keeping up with the enormous amounts being bet online.
In July, a stunning 85 percent of money bet on sports in New Jersey was wagered not in person at casino or track-based sports books, but online. Pennsylvania saw a similar trend, with 65 percent of the handle in the Keystone State bet online.
"We can see the beginnings of a boom that has been held back by a market that has been slow to mature," Jessica Welman, a sports betting analyst for industry group PlayPennsylvania.com, said in a statement touting the market's growth.
But that boom may leave some casinos and tracks behind.
In New Jersey, online betting companies must have physical sportsbooks inside a casino or racetrack. But industry observers say a couple of big online gaming companies are dominating the market. Those players, DraftKings and FanDuel, accounted for nearly 80 percent of New Jersey's mobile betting market in May, according to gaming research firm Eilers & Krejcik figures cited by a report in SportsTechie.
Casinos partnering with those online companies may do OK despite never seeing bettors in person, but everyone else is left trying to catch up. And that, according to some reports, is leaving the gaming industry less enthusiastic about online betting.
While New Jersey and Pennsylvania are the poster states for online sports betting, Illinois may have set a precedent with how it moved to stifle the online sports betting operators in favor of old-style gaming industry companies when it passed legislation this past spring that will soon allow wagering there.
The new Illinois law will allow online-only sportsbooks eventually. But lawmakers in Springfield crafted a bill that will give the brick-and-mortar sites a head start on taking bets, delaying online companies from offering wagering for more than a year. It also is limiting online betting licenses. The move was aimed, at least in part, at DraftKings and FanDuel.
In New Jersey, there's speculation that online sports betting revenue could one day equal the revenue from casino gambling.
At a gaming forum in June in New Jersey, a casino executive said that while online sportsbooks may be paired with casino licensees in some states, it's not as much of a win for traditional gaming companies if bettors don't ever come to the casinos.
"Laws should be crafted to drive people to facilities for sports betting," said the executive, David Cordish, chairman of the Cordish Co., which is building a casino in Philadelphia.
Several states that have legalized sports betting only allow physical sports books. The biggest of those is New York, which legalized wagering in June, but only at four upstate casinos, hours by car from New York City. They started taking bets in July.
The situation in North Carolina is similar. It will soon allow sports betting only in person at two casinos, both hours from the state's two largest population centers, Charlotte and Raleigh. The Tar Heel State, however, is planning a commission study on adding online sports wagers.
Regulations are also still pending in Montana, which recently announced it would push the start of sports wagering there back until the end of the year. Supporters of legislation (HB 725) signed into law by Gov. Steve Bullock (D) in May had hoped to get the system – which will be managed by the state lottery – up and running by the start of the NFL season. That didn't happen, and Bullock also vetoed another measure (SB 330) that would have allowed owners of sports taverns to host betting kiosks.
Tennessee Gov. Bill Lee (R) allowed a bill (HB 1) to become law in May without his signature that is unique among sports betting laws. It will allow online sports betting, and because there are no casinos in the state, sports wagering there will only be online.
At least two other states may before long consider allowing online betting without a physical presence. A bill under consideration in Massachusetts (HB 377), home state of Boston-based DraftKings, would allow standalone casinos, but the legislation isn't thought to be likely to pass anytime soon.
Maine, however, is much closer to that prospect. A bill passed by lawmakers in Augusta in June (SB 175) allows online betting companies to operate without a physical location. Gov. Janet Mills (D) didn't sign it, but it doesn't become law without her signature until January – and she could still veto it. The passed bill does have a tax incentive, however, to open a physical betting parlor.
In addition to New Jersey, Nevada and Pennsylvania, states that currently have online sports betting actually taking bets include Iowa, Rhode Island and West Virginia. States with in-person betting only, in addition to New York, include Arkansas, Delaware, Mississippi and New Mexico. Indiana has brick-and-mortar betting, and its casinos will soon offer online wagers on sports.
Noticeably absent from the game right now? California, which would automatically become the nation's largest gaming market. An effort to get a constitutional amendment before voters that would approve online sports betting failed in 2018, but a new effort – co-authored by Assemblymember Adam Gray (D) and Sen. Bill Dodd (D) – is underway. To get to voters this time around, lawmakers will need to endorse their new proposal (ACA 16) by at least 180 days before the Nov. 3, 2020 general election.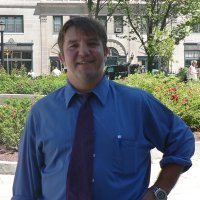 By—SNCJ Correspondent Dave Royse
One Third of States Allow Sports Betting
At least 18 states allow sports betting either in-person at casinos and other gambling facilities, or online via computer or mobile phone, according to the website BettingUSA.com. Eleven of those states allow both, while six allow only in-person sports wagering and one, Tennessee, allows such betting only online.