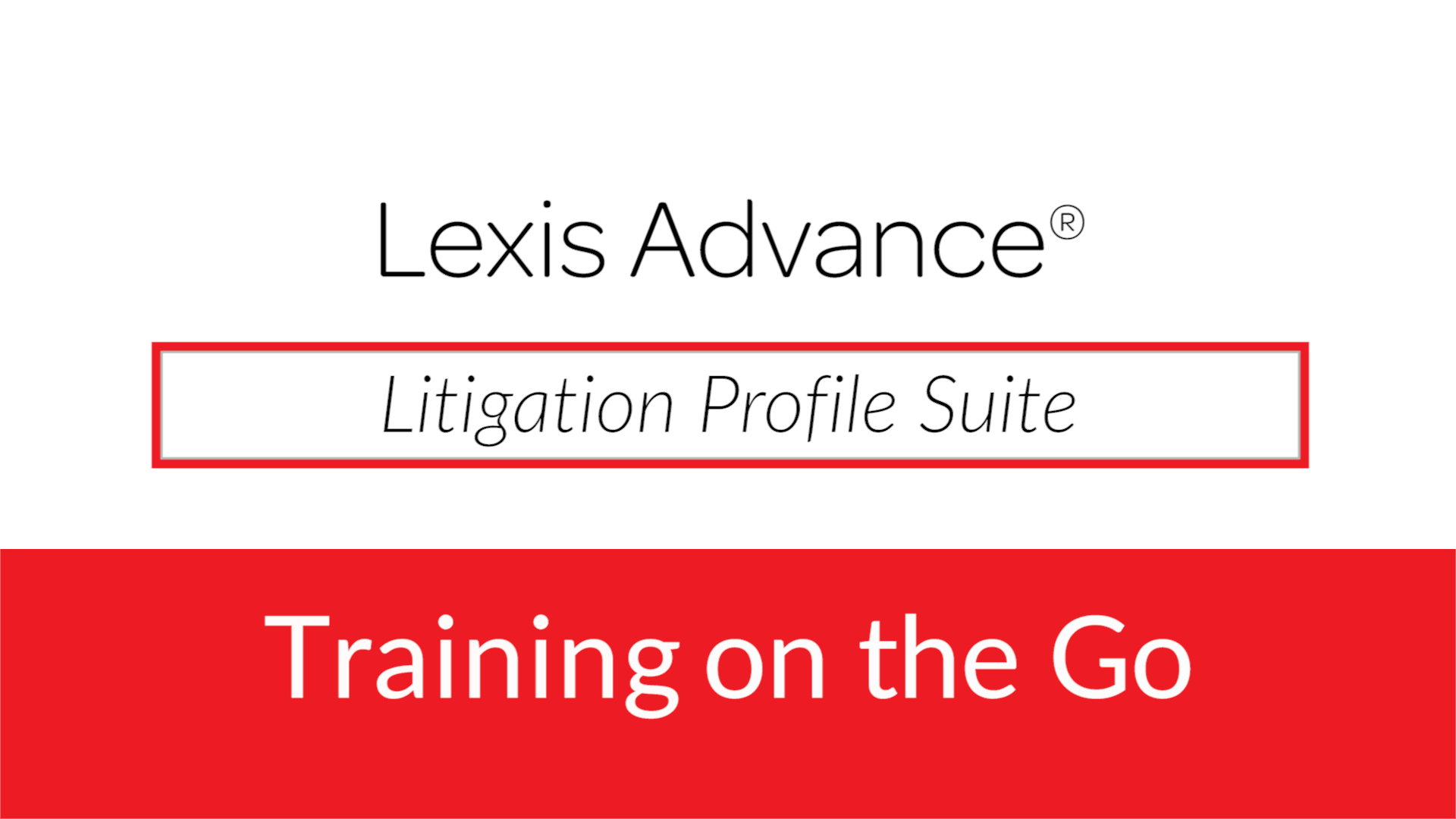 Overview
Watch this short video to Litigation Profile Suite and you'll gain a solid understanding of how to navigate the tool and get started with your research. Within minutes, you can search through volumes of data to uncover and assess relevant, detailed information on key parties such as expert witness, judges and attorneys.
Maximize your Litigation Profile Suite® subscription
Get complimentary Litigation Profile Suite® training—from a novice user to the seasoned researcher—all from one of our experienced research veterans.
Schedule Training