LexisNexis®
Public Records
Uncover hidden connections between people, companies and assets that could impact your business.
Cast the widest possible net
Locate elusive people, businesses and assets wherever they may hide. Follow the footprints—addresses, employers, social media accounts and even associates—with flags, filters and alerts that keep the trail hot.
Stay covered, compliant and competitive
Discover fast, flexible ways to perform due diligence, litigation discovery or competitive research. Then roll up your findings into an extensive, yet easy-to-read SmartLinx® report for your paper trail. Done and done.
Experience more "a-ha" moments
Nothing escapes your notice. LexID® advanced linking technology surfaces relationships between people, businesses and locations even when they don't appear together in a public records document.
Wield a trusted advantage
Have confidence in your results. We've been named the 2022 best online public records research provider by The National Law Journal. See the competitive advantage in your state.
Reveal connections across the nation
But don't take our word for it
What your colleagues are saying about LexisNexis Public Records
LexisNexis Public Records has assisted in a number of our cases. As a small sized law firm it has been a vital tool in our discovery process.
I love that LexisNexis Public Records is super easy to navigate, it is a comprehensive search, and if you have any issues the customer support is absolutely wonderful!
Awards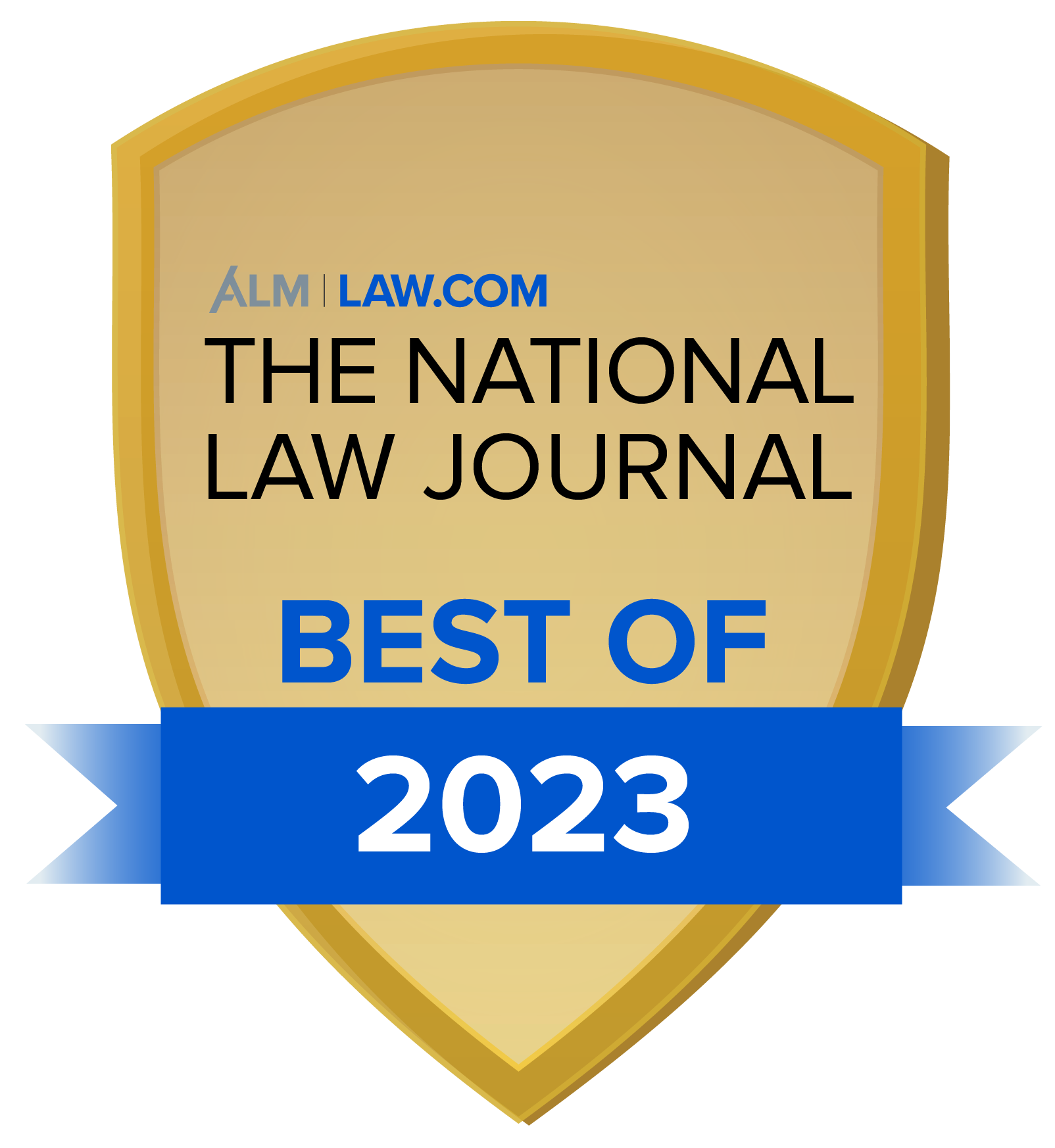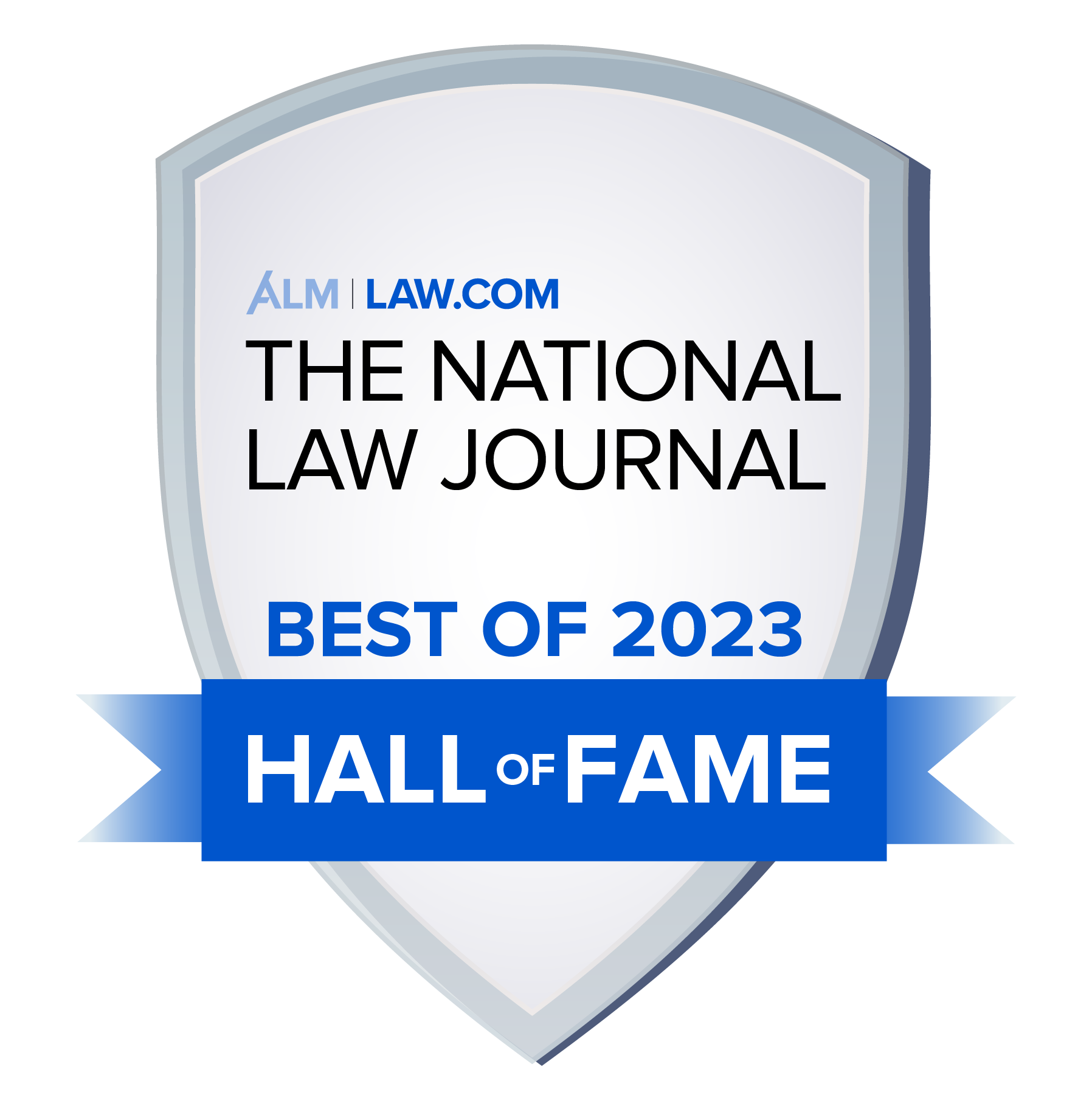 LexisNexis Public Records wins best Online Public Records Research Provider at the National Law Journal Best of 2023 Awards. Public Records was also recognized in the National Law Journal's Hall of Fame for being in the top three for several consecutive years.

Learn more about LexisNexis award winning products.
Maximize your LexisNexis® Public Records subscription
Get complimentary Public Records training—from a novice user to the seasoned researcher—all from one of our experienced research veterans.
Schedule Training
Need a hand now? We're here for you. Punch in the dedicated Customer Support number and speak to one of our Customer Support professionals.
Customer Support: (800) 543-6862
Training: (800) 227-9597 ext. 1252111
Important information at your fingertips
Discover where to find—and how to benefit from—public records features used by professionals like you.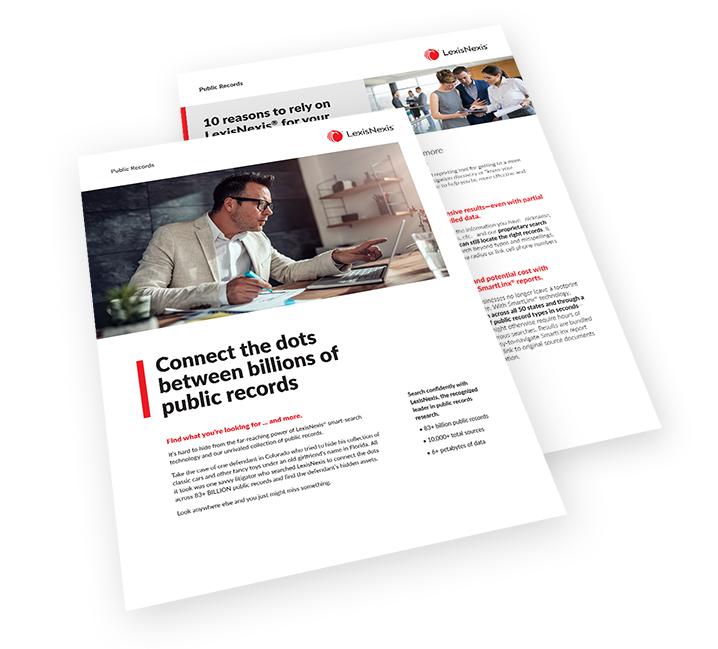 Let's get started
To start uncovering those hidden connections, complete the form below or call 1-888-AT-LEXIS.
LexisNexis, a division of RELX Inc., may contact you in your professional capacity with information about our other products, services and events that we believe may be of interest. You can manage your communication preferences via our Preference Center. You can learn more about how we handle your personal data and your rights by reviewing our Privacy Policy.
Due to the nature and origin of public record information, the public records and commercially available data sources used in reports may contain errors. The LexisNexis Public Records services are not provided by "consumer reporting agencies," as that term is defined in the Fair Credit Reporting Act (15 U.S.C. §, et seq.) ("FCRA") and do not constitute "consumer reports," as that term is defined in the FCRA. Accordingly, these LexisNexis services may not be used in whole or in part as a factor in determining eligibility for credit, insurance, employment or another eligibility purpose in connection with which a consumer report may be used under the FCRA.